Resources for Help and Change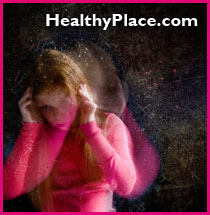 When I'm having an especially challenging time with my anxiety/agoraphobia, my "tools" get me through it. They're mainly reading material, tapes, videos, good friends to listen to me rant and rave and /or little gimmicks to distract myself. Not all pertain to agoraphobia per se, some are simply stress-reduction techniques.
Music is a big help and I have a new-found interest in developing my spirituality. I had always longed for what other "religious" people seemed to have, that "inner peace" thing. I never could really "connect" with conventional religion, but find myself, in my old age :) seeking out information to feed my soul. It only recently occurred to me that if I didn't "get it" when I was younger, perhaps I could develop it now!
Anyway, I find it very comforting and will include some of that reading material that's changing my life in many ways. Most of what I mention here is available at any traditional or online bookstore.
First book that really helped me was "Peace From Nervous Suffering" by Dr. Claire Weekes, who was said to have been agoraphobic herself (way back, before being phobic wasn't cool!)
Hope and Help for Your Nerves by Dr. Claire Weekes. Another of Dr. Weekes' great insightful books into the anxiety challenge.
The Anxiety & Phobia Workbook by Edmund J. Bourne, Ph.d. This book is a wonderful all-around book for dealing with anxiety and phobias. It gives some insights as to why we might have become phobic as well as practical information and directions for mastering the challenge! I use this one for reference a LOT!
Healing Fear by Edmund M. Bourne, Ph.d. This is another book by Dr. Bourne that deals with facing anxiety. He also explains from a personal viewpoint how it is to live with anxiety and also emphasizes how beneficial it may be to develop one's spirituality.
The Anxiety Disease by Dr. David Sheehan, deals mostly with the drug treatment /physiological side of this challenge. Interesting reading for those who want to go the medication route.
Feeling Good Handbook by Dr. David Burns, is a great all-around book. It deals a lot with Depression which often accompanies agoraphobia.
Feeling Good: The New Mood Therapy by David Sheehan.
How to Heal Depression by Harold Bloomfield, M.D. & Peter Mc Williams. What a great combo of authors! I have read many other books by both of them.
You Can't Afford The Luxury of A Negative Thought: A Book For People With Any Life Threatening Illness Including Life by John-Roger and Peter Mc Williams. This is a book that I use VERY often, one of the most useful in my library. I personally think EVERYONE could benefit from it (just my opinion mind you.) on cassettes
Healing Anxiety with Herbs by Harold Bloomfield, M.D. As the title implies this book deals with a natural approach in helping our nerves stop "jiggling".
Grief Recovery by John W. James and Russell Friedman. Many of us suffer from a lot of "stuff" from our past and have a lot of unresolved grief. This book does a wonderful job of helping us look at this stuff. Ouchy! Truth is, it really helps to get down to those root feelings (for me anyway).
Meditations for People Who (May) Worry Too Much by Anne Wilson Schaef. This is a little daily meditation book that I find most helpful on a daily basis. Another one is called Days of Healing, Days of Joy.
Out on a Limb by Shirley MacLaine. I can't begin to tell you how this book hit me. It got me going on my spiritual path. For those of you who may really want to read something DIFFERENT and are open-minded this might be quite a treat!
Conversations With God, Book 1, Book 2 and Book 3 by Neale Donald Walsch. I have NO words to adequately describe this trilogy. Book 3 was recently published and I got it hot off the press. It is life altering...(for me, anyway). A set of books well worth reading for those of us who really could use some fresh inspiration and something new to think about!
The Eagle and The Rose by Rosemary Altea. Rosemary is a psychic medium, healer. This is a extraordinary true story about her life. Another extraordinary book along my path to spiritual healing.
Give the Gift of Healing: A Concise Guide to Spiritual Healing by Rosemary Altea. This is a tape/book combo with a wonderful meditation included (one of the best that I have ever used.)
One Day My Soul Just Opened Up by Iyanla Vanzant, is another workbook/daily meditation type book (also comes on cassette). It gives little assignments for forty days and forty nights- all dealing with spiritual growth. Iyanla appears on Oprah quite often.
ANXIETY, PANIC ATTACKS AND AGORAPHOBIA- Information For Support People, Family and Friends One of a kind! 2nd Edition by Kenneth V. Strong.
Power Over Panic: Freedom from Anxiety/Panic Related Disorders. Bronwyn Fox. Ms. Fox has an accompanying audiotape called Panic-Anxiety: Taking Back the Power.
When Someone You Love Is Depressed: How to Help Your Loved One Without Losing Yourself, by Laura Epstein Rosen, Xavier F. Amador.
Attacking Anxiety. This is a series of cassettes from the Midwest Center for Anxiety. They're very useful and offer a mini-program (kinda like a self-help course) for dealing with anxiety. 800-944-9428.
Personal Power by Anthony Robbins This is another series of cassettes or CD's that give you a 30 day mini-program to try to help you develop your personal power. I have used these for years and find them extremely motivating. I got them from a TV advertisement and recommend them highly!
Creative Visualization by Shakti Gawain. Meditations on cassettes.
Guided Meditation, Exploration and Healing, by Stephen Levine.
Muscle Relaxation/Imaginal Desensitization by Ellen (author of this web site). This tape is designed to help you understand some of the techniques mentioned at this web site.
next: A Little Humor to Bring a Smile to Your Face
~ all articles on living with agoraphobia
~ anxiety-panic library articles
~ all anxiety disorders articles
APA Reference
Staff, H. (2007, February 20). Resources for Help and Change, HealthyPlace. Retrieved on 2023, November 30 from https://www.healthyplace.com/anxiety-panic/articles/resources-for-help-and-change
Last Updated: July 2, 2016