Post-Traumatic Stress Disorder Common Among Children in Auto Crashes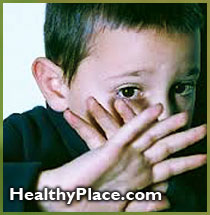 One-third of a group of children involved in traffic accidents display symptoms of post-traumatic stress disorder (PTSD), according to a study in the British Medical Journal (Vol. 317, p. 16191623).
Psychologist Paul Stallard, PhD, and colleagues from the Royal United Hospital in Bath tested for PTSD in 119 children who'd been in auto accidents in 1997. Six weeks after their accidents, 41 of the children showed signs of PTSD symptoms, including sleep disturbance and nightmares, separation anxiety, difficulties concentrating, intrusive thoughts, difficulties talking to parents and friends, mood disturbances and deterioration in academic performance. Only three percent of 66 children involved in sports-related injuries showed signs of PTSD, the researchers found.
Neither the type of accident nor severity of physical injuries was related to the presence of PTSD, the researchers found. However, the more a child perceived the accident as life threatening, the more likely the child was to have developed PTSD. Also, girls were far more likely to develop the disorder than boys were.
The psychological needs of children involved in traffic accidents are largely unrecognized, the researchers contend. But these children are prime targets for psychological interventions, they conclude.
Source: APA Monitor, VOLUME 30 , NUMBER 2 -February 1999
next: Terror Strikes Young: Exposure Therapy Helps Children
~ anxiety-panic library articles
~ all anxiety disorders articles
APA Reference
Staff, H. (1999, February 2). Post-Traumatic Stress Disorder Common Among Children in Auto Crashes, HealthyPlace. Retrieved on 2023, December 11 from https://www.healthyplace.com/anxiety-panic/articles/post-traumatic-stress-disorder-common-among-children-in-auto-crashes
Last Updated: July 2, 2016