The Realities: The Positives and the Negatives of Caring for a Person with Alzheimer's Disease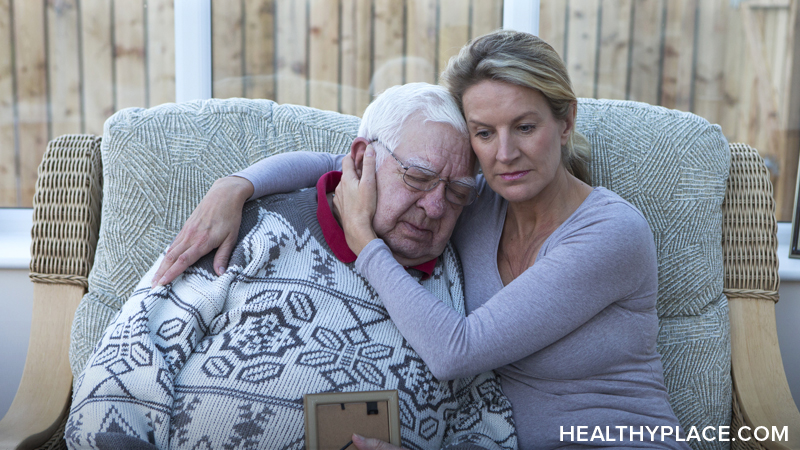 Perhaps one of the greatest costs of Alzheimer's disease is the physical and emotional toll on family and caregivers. What's really involved in caring for an Alzheimer's patient?
Caring for a person with Alzheimer's
A reality check for an Alzheimer's Disease caregiver might look something like this:
Physical effort and time commitment: Help with bathing, eating, dressing, and other activities of daily living take a lot of time. As the disease progresses, the need for this kind of help increases. Behavior problems and safety concerns mean that the caregiver is always "on duty," even when not actively helping the person.
Financial costs: The costs of care vary, but can be high depending on whether the person is cared for at home or in a residential care setting and how much help the caregiver has. Many caregivers give up their jobs or cut back on their work hours and this also has financial implications.
Psychological loss: Caregivers often experience a profound sense of loss as the disease slowly takes their husband, wife, parent, or friend. The relationship as it once was gradually ends and plans for the future must be radically changed. Caregivers must come to terms with "the long goodbye."
Many research studies have shown that caring for a person with Alzheimer's Disease can have some negative effects on the caregiver...
Employment complications
Emotional distress
Fatigue and poor physical health
Social isolation
Family conflict
Less time for leisure, self, and other family members
...but research has shown that caregiving also has important positive effects:
A new sense of purpose or meaning in life
Fulfillment of a lifelong commitment to a spouse
An opportunity to give back to a parent some of what the parent has given to them
Renewal of religious faith
Closer ties with people through new relationships or stronger existing relationships
Sources:
National Institute on Aging: Improving Support for Families and Other Caregivers (brochure)
APA Reference
Staff, H. (2021, December 20). The Realities: The Positives and the Negatives of Caring for a Person with Alzheimer's Disease, HealthyPlace. Retrieved on 2023, October 2 from https://www.healthyplace.com/alzheimers/caregivers/the-realities-the-positives-and-the-negatives-of-caring-for-a-person-with-alzheimers-disease
Last Updated: January 2, 2022