Stanton, Have You Been Bought?
Hello Dr. Peele,
I very much enjoy reading your pages and the honest stand you seem to take in what I see as a less than honest business.
I have been mentioning some of your writings lately on some lists. One fellow wrote back to say he thought you were sponsored by some wine company and were a consultant to an insurance company.
Is this true?
He feels it could bring your work into question.
What do you think of that?
---
Thank you very much for the compliment and support.
My résumé (listed at my web site as my curriculum vitae) describes my activities.
I have been virtually unfunded by American government and academic institutions after leaving the Harvard Business School faculty in 1975. For the next 20 years of my career, I earned my living by writing about, lecturing on, and treating addiction as an independent scholar/psychologist, supplemented by nonaddiction-related commercial consulting. My antagonism to the disease theory, which I have always thought was a dangerous concept, made it quite hard for me to get chances to present my views on addiction.
At times I have felt like I am the only free person in America. When disease diehards attacked behavioral treatments and practitioners of controlled-drinking therapy (particularly the Sobells), I rushed to defend them, even though many of their colleagues who were safely supported by academic institutions and government grants remained securely on the sidelines. My career and financial situation suffered dramatically. (These episodes are described in "Denial—of reality and freedom—in addiction research and treatment".)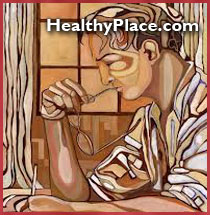 When I finally accused a leading behaviorist of jettisoning controlled-drinking therapy to gain grants, he and his colleagues attacked me as profiting from my iconoclastic views through popular writing. Believe me, you lose more than you gain from taking a widely disapproved position that better-situated people are afraid to defend.
In the late 1980s, after my third child was born, my wife left her job and I couldn't get an academic position. I was forced to take on more commercial work. I succeeded at that work and became a successful market research and strategic consultant with several insurance companies, most prominently the branch of Prudential that underwrote the group insurance plan for the AARP. This insurance consulting work had nothing to do with alcohol/drug treatment and had no relation to my writing. (Years later, I served as an advisor—the only psychologist along with three psychiatrists—for Prudential's psychiatric managed care treatment protocols.)
In 1993, I wrote an article for the American Journal of Public Health in which I described the health benefits from alcohol and the resistance in America to accepting this information. This paper expressed my long-held belief that our culture is terribly mixed up about alcohol. The paper was completely unfunded. Nor did I receive any support for any articles I had previously done, like that in 1987 questioning the control-of-supply approach to alcohol problems ("The limitations of control-of-supply models of alcoholism and other addictions," which won the Mark Keller Award from the Rutgers Center for Alcohol Studies).
Only following this article was I contacted by alcohol producers. I received a few small stipends for presentations and research and writing, which I fully acknowledge, but not a significant amount of my income. Only since last year have I begun to receive consulting work from organizations funded by alcohol manufacturers, based on the unremunerated work I did for two decades expressing my own convictions.
I did not develop my views to get such funding; I did not even seek such funding. I believe what I believe and no one can say otherwise. When some high-flown academic or government employee (such as the vice president of research at Canada's Addiction Research Foundation, Robin Room) mentions that I work with the alcohol industry now, I always joke — "I'll quit right away if you give me a job at your institution." So far, no one has taken me up on it.
Best regards,
Stanton
P.S.: There has certainly been no funding for my work showing that most heroin and cocaine users do not lose control of their drug use. (Although, 20 years into my career, I received some small writing and speaking stipends from Ethan Nadelmann's groups—The Lindesmith Center and the Smart Foundation Drug Policy Reform Group. So too, however, has Room.) In sum, I have never received a living salary in my life from my work on addiction, alcohol, and drugs. Don't you think the U.S. government should be supporting a national treasure like me?
next: Stop Making Excuses for Drug Addiction
~ all Stanton Peele articles
~ addictions library articles
~ all addictions articles
APA Reference
Staff, H. (2009, January 3). Stanton, Have You Been Bought?, HealthyPlace. Retrieved on 2023, December 8 from https://www.healthyplace.com/addictions/articles/stanton-have-you-been-bought
Last Updated: April 26, 2019