Self-Injury Treatment: What are the Treatments for Self-Harm?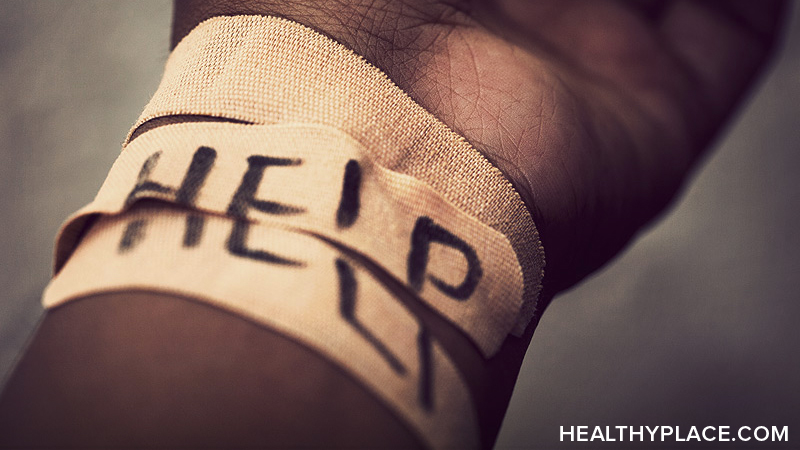 Self-injury can be devastating and many people need treatment for self-injury (also known as self-harm or self-mutilation) to get better. Luckily, there are several known types of treatment for self-harm as well as several treatment delivery methods. People who self-harm have every chance of stopping the behavior although, like with any other ingrained behavior, it may take several attempts to do it.
Psychological treatments for self-mutilation are the most common and are used by professionals like psychologists. Self-injury treatments involving psychiatric medication, on the other hand, are used in more specialized cases, particularly where the individual has a co-occurring disorder, like depression or bipolar disorder. These are typically prescribed by psychiatrists.
Psychological Treatment for Self-Harm
There is both general and specific psychological treatment for self-harm. General treatment includes treatments that are not centered specifically on the self-harming behavior. Psychotherapy, for example, may explore many aspects of a person's life in an attempt to curb or stop self-injury behavior.
A recent study, though, identified that psychological treatments specific to self-harm have better success than those that are more general in nature.1 One such treatment is cognitive behavioral therapy (CBT). This type of treatment is short-term and very goal-oriented. This psychological treatment for self-injury focuses on identifying dysfunctional emotions, behaviors, and thoughts (causes of self-harm) and then analyzing them and replacing them with more positive ways of dealing with life.
For example, a person might tend to magnify the negative of a situation rather than seeing it as it truly is. Cognitive behavioral therapy would work to identify that thought pattern, challenge it and replace it with one that is more realistic and positive.
Another treatment that works to eliminate self-harm is dialectical behavior therapy (DBT).2 Dialectical behavior therapy is typically used in those that have a personality disorder along with self-harm behaviors – this combination is common with borderline personality disorder, for example.
Medication Treatment for Self-Mutilation
Psychiatric medication treatment for self-mutilation isn't common, but often people who self-injure need medication for co-occurring disorders like depression or bipolar disorder. If the person has no co-occurring disorder, medication may actually be discouraged, as medication can work to cover-up feelings that a person has to work through in order to stop the self-harm behavior.
Self-Injury Treatment Centers
Self-injury treatment centers and programs exist when more intensive treatment is needed. Self-harm treatment centers may exist solely to handle self-mutilation treatment or they may treat other mental health issues as well. Self-injury treatment centers may offer programs that are:
Inpatient – a live-in self-harm treatment center where the program is seven days a week
Intensive outpatient – a program that typically operates six-seven hours per day, Monday-Friday
Group psychotherapy – a program that may be two hours, once a week
A self-injury treatment center can provide many services. These services include:3
Self-injury evaluation for proper program placement
Individual, group and family therapy
Impulse control management
Education and support
Medication and case management
Aftercare planning
Self-harm treatment centers typically provide a team of caregivers for each patient. This team may include:
Psychiatrists
Clinical therapists
Registered nurses
Behavioral health support staff
Expressive therapists
APA Reference
Tracy, N. (2021, December 15). Self-Injury Treatment: What are the Treatments for Self-Harm?, HealthyPlace. Retrieved on 2023, September 23 from https://www.healthyplace.com/abuse/self-injury/self-injury-treatment-what-are-the-treatments-for-self-harm
Last Updated: March 25, 2022