Domestic Abuse Help: Domestic Violence Support, Shelters, Groups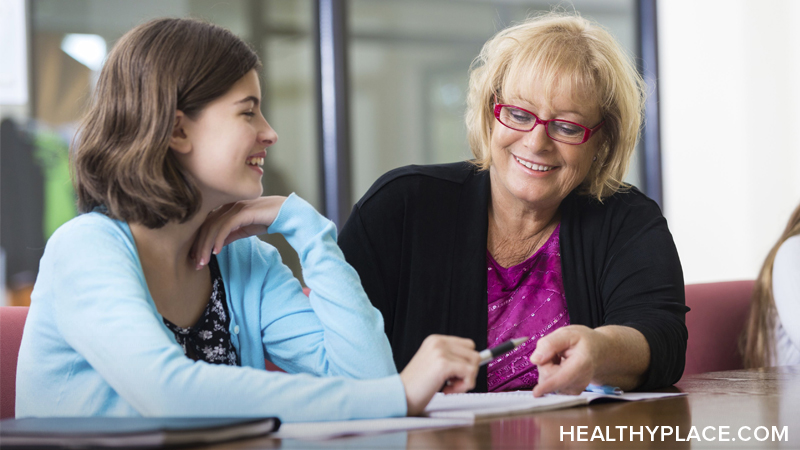 If you need immediate domestic violence help, domestic violence shelters offer women a safe haven from the abusive lives they've left behind. Combined with domestic abuse support groups, victims of a violent relationship can find the physical and emotional help they need in order to move on with their lives. Domestic violence survivors, no matter what type of domestic violence they've endured, need to know that they are not alone and they should look no further than their local community for all the domestic abuse help they need.
Domestic Violence Shelters Provide Domestic Violence Help
You'd never know it, but that seemingly normal block of apartment buildings down the street has given out more domestic violence help than you'd ever think possible. A safe haven for battered women, domestic violence shelters are unmarked buildings to keep their location secret from abusers. While timeframes vary as to how long victims are allowed to stay, there's usually enough room for mothers and their children to take refuge. Besides offering food and a roof over your head, a battered women's shelter strives to get you back on your feet. Most shelters will assist with childcare and offer you guidance in terms of finding a job, seeking legal advice, getting medical attention, and discovering the proper domestic abuse counseling you'll need to hold yourself together. You can locate the closest domestic violence shelter by calling your local police department or the National Domestic Violence Hotline at 1-800-799-SAFE (7233).
It's Okay to Accept Domestic Abuse Help
Suffering through a violent relationship is a traumatic experience, so don't be ashamed to seek out domestic abuse help. Counselors and therapists have been trained to offer you the proper advice in order for you to process everything you've been through, as well as prepare you for new, healthier relationships in the future. You may have just escaped an abusive relationship, or it might be years since your last violent interaction. Either way, your emotions and memories can get the best of you at any point in your life. It may take years to overcome, but with the proper counseling and support, your life will improve every single day (PTSD From Domestic Violence, Emotional Abuse, Childhood Abuse).
Local Groups Offer Domestic Violence Support
Sometimes a therapist or counselor just can't offer enough domestic violence support. Book smarts and advice can certainly set you in the right direction, but there are times you just need something more. That's where domestic violence groups can make a difference. These interactive groups help victims realize that they are not alone. Just like other support groups, these confidential meetings offer a nurturing and open environment to talk with other victims. Domestic violence groups can help you heal, make new friends, and truly find the support you need. The people at your local domestic violence shelters should be able to guide you to local support groups, or you can always search the internet for helpful resources such as domestic violence meetup groups. Besides local in-person meetings, there are also countless websites offering online domestic abuse support.
Victims of domestic violence have been hurt enough in their lives. With the support of local shelters, counselors, therapists, and peers, there's an entire world of help for domestic abuse victims.
APA Reference
Gluck, S. (2021, December 17). Domestic Abuse Help: Domestic Violence Support, Shelters, Groups, HealthyPlace. Retrieved on 2023, October 1 from https://www.healthyplace.com/abuse/domestic-violence/domestic-abuse-help-domestic-violence-support-shelters-groups
Last Updated: December 31, 2021