How to Help Perpetrators of Child Physical Abuse
Perpetrators of child physical abuse need anger management and parenting techniques to reduce the risk for recurrence of the physical abuse.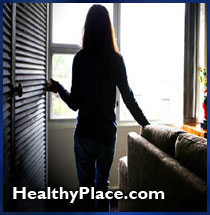 Every family that experiences child physical abuse is different. Therefore, effective interventions must target the problems and deficits specific to each family that increase the risk of physical abuse to a child (see Who Would Hurt A Child?).
An inability to appropriately control and express anger is an example of a risk factor that is frequently associated with parents who engage in child physical abuse. For these parents, anger management would be a useful intervention. Goals of anger management include:
the lessening of heightened arousal levels during challenging parenting situations
the improvement of abusive parents' coping skills
the reduction of the probability that parents will have uncontrolled emotional reactions that end in physical abuse
Techniques that can be used to attain these goals include:
training parents in the use of positive imagery and relaxation methods
helping them identify when they are angry before their emotions get out of control
teaching them how to come up with thoughts that help them stay calm
Another risk factor associated with child physical abuse is social isolation, a concern that can be addressed through the use of education and support groups. Parents also engage in physically abusive behaviors because they are unaware of effective parenting techniques and the effects of child physical abuse. Educating these parents about such useful skills as:
active listening
unambiguous communication
nonviolent means of discipline
setting meaningful rewards and consequences for specific behaviors
can go a long way towards reducing the risk for the recurrence of physical abuse and help with healing from child physical abuse.
Interventions focusing on skills training should give parents plenty of opportunities to observe others model parenting techniques and should also provide parents with role-playing and real-life exercises that allow them to practice what they've learned in a safe, non-threatening environment. These interventions can also allow parents to receive honest feedback about their parenting behaviors from experienced professionals.
Finally, other conditions that go beyond simple deficits in knowledge or difficulty managing anger can interfere with the ability of parents to appropriately discipline their children. These include external pressures such as:
financial problems
interpersonal difficulties like marital strife or domestic violence
serious mental health conditions such as schizophrenia, major depression, and drug abuse problems
When these circumstances are linked to physical abuse, wide-ranging solutions must be sought, whether this means connecting parents with appropriate social services or locating referrals for marital counseling, psychotherapy or psychiatric care.
Sources:
Administration for Children and Families
National Clearinghouse on Child Abuse and Neglect Information
National Institutes of Health - National Library of Medicine
U.S. Department of Health and Human Services, National Center on Child Abuse and Neglect
---
---
next: Effects of Child Physical Abuse
~ all articles on child physical abuse
~ all articles on abuse
APA Reference
Gluck, S. (2008, November 19). How to Help Perpetrators of Child Physical Abuse, HealthyPlace. Retrieved on 2023, December 9 from https://www.healthyplace.com/abuse/child-physical-abuse/help-perpetrators-of-child-physical-abuse
Last Updated: November 16, 2016