How to Cope with PTSD-Related Anxiety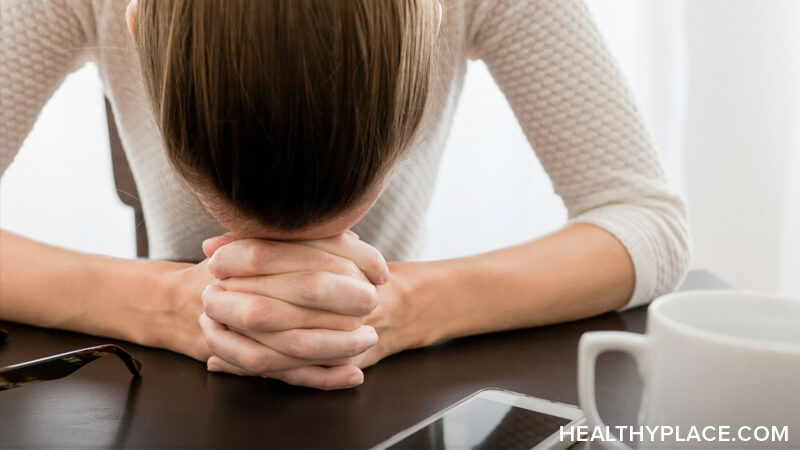 Anxiety is a very real part of post-traumatic stress disorder (PTSD) and is typically brought on by triggers such as anniversaries of traumatic occurrences or experiencing similar scenarios or feelings as occurred during the traumatic event. Sometimes you may know when you'll be dealing with potential PTSD triggers, but other times triggers, and therefore the PTSD anxiety, can come on unexpectedly. Read on for ideas on how to deal with PTSD and anxiety triggers.
How to Cope with PTSD Anxiety from Unexpected Triggers
You can't always know when you're going to face triggers, so it's a good idea to have a toolkit of strategies to deal with PTSD anxiety for whenever and wherever it may occur. The toolkit doesn't have to be full of overly-complicated practices, but rather fill it with things that you either think will work for you or know will work for you based on having done it before. Here are some strategies to consider.
How to Cope with PTSD-related Anxiety and Expected Triggers
There are times you will be going into situations where you know there may be triggers that cause PTSD anxiety. The above tips are definitely still applicable to these situations, and something else you can consider is planning for what may happen.
This can be tricky since anxiety has a knack for spinning the "what ifs" out of control, so keep it simple. You know what triggers may occur, so plan for those specific triggers and how you can deal with them, whether it's using grounding techniques or pulling out your phone to use an app.
You can also reach out to your support network for help in these scenarios. Perhaps someone from your support group can come with you or you can reach out to them before, during, or after to manage and deal with the PTSD-related anxiety you're feeling.
Both PTSD and anxiety, separately, can contribute to feelings of helplessness. So when coupling the two together, it can feel insurmountable. However, using the above PTSD self-help tips can make a positive difference in how you cope with PTSD anxiety and help you to not get stuck in those feelings.
---
---
Last Updated: 20 May 2018

Reviewed by Harry Croft, MD