Beware of Free Medicine Ripoffs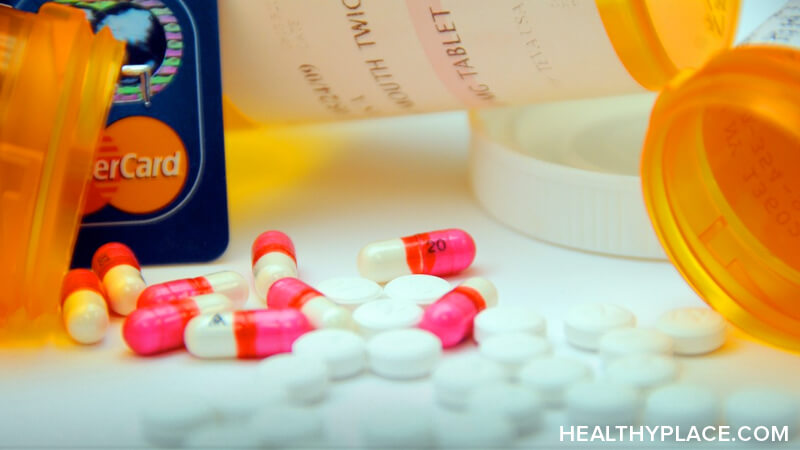 Information about discount drug programs can be found free of charge, but some companies are preying on desperate people.
Government says MyFreeMedicine deceived consumers
Katherine Selig's life was turned upside down two years ago when she was diagnosed with lupus. The 49-year-old Fort Wayne, Ind. woman had a thriving counseling practice, but suddenly, she couldn't work. The household income was cut in half, and her medical insurance was gone. The bills quickly piled up, especially the drugstore bills. She was on five different medications. One prescription, for weekly injections of Imitrex, cost her $500 a month. Her husband Jeff's income was only $1,300 a month; their savings quickly ran dry.
That was when she began seeing a flurry of commercials for the Web site MyFreeMedicine.com.
"I was ready to try anything to lower our medical bills," she said. "And the commercials were on all the time."
MyFreeMedicine's advertisements said people with low incomes can get prescription drugs for free - if they know where to look. Drug companies have programs designed to hand out free drugs to those who can't afford them, but many people are unaware of the programs, the ads said. MyFreeMedicine, based in Santa Barbara, Calif., claimed it helped connect people to the drugs they need.
"Call us today to see if you may be eligible for FREE brand name medications," Selig read on the firm's Web site.
When she called last December, she and her husband were both skeptical. After all, Jeff's salary meant the couple was well above the federal poverty level. But an operator assured her that she would be eligible for several free prescriptions through the program. Her husband's income would not be a factor, Selig said she was told.
MyFreeMedicine would fill out all the forms, and through special relationships with the pharmaceutical companies, negotiate for six months worth of free drugs that Selig would get. Perhaps all her medicines wouldn't be free, but she would "still save a lot of money," Selig says she was told. And all that for a one-time fee of $199.
Selig consented, and in January of 2005, the money was withdrawn from her checking account.
"You cannot lose"
A refund was promised on the firm's site to patients who didn't get free drugs. It made the bold claim: "You cannot lose."
Selig says she has yet to receive one free dosage from MyFreeMedicine. Instead, she received a set of applications she could have obtained from the drug companies herself, for free. The applications all make clear that because of Jeff's income, Selig isn't qualified for free prescriptions, despite the operator's advice.
"The operator just lied to me to take my money," she said. Worse yet, her attempts at getting refunds have all been stymied. In March, one operator just refused to call her back. In April, another couldn't find a record of her account. Finally, in July, still another simply hung up on her husband.
The Federal Trade Commission says Selig is not alone; consumers around the country have been duped by MyFreeMedicine's promises of free drugs, their accounts drained of $199 each. On Monday, the FTC announced it had sued the Web site in U.S. District Court for the Western District of Washington in Seattle, demanding a judge bar the firm from making such free prescription claims.
Attempts to reach MyFreeMedicine, and its owner Geoff Hasler were unsuccessful. The phone number and e-mail address listed in the site's domain registration information were no longer valid. A message left at the firm's customer service phone number wasn't immediately returned.
Alleged to be preying on senior citizens
The FTC action is not MyFreeMedicine's first run-in with the law. In May, the Missouri state attorney general sued the site alleging deceptive trade practices, calling it a "scam...that preys on senior citizens." In August, Arkansas's attorney general filed a similar suit.
"People pay money for help they never get," said Matt DeCample, a spokesman for the Arkansas attorney general. Any forms obtained through the Web site can be received for free from the pharmaceutical firms, he said. "They claimed relationships with pharmaceutical companies that they didn't have. And then they are hiding from their unsatisfied customers."
The agency has received 30 complaints from Arkansas residents, he said.
But complaints have come in to the Federal Trade Commission from all over the country. Emily Holloway of Phoenix, Ariz., told the agency she was convinced to try the drug program when she looked at her bills and spotted 14 different medications topping $1,000 a month. But months after plunking down her $199, Holloway had received nothing. Her efforts to get a refund were stymied.
"One time I was on hold for two hours," she said in her declaration, filed as part of the FTC lawsuit complaint. "The final time we reached (the owner), he told us he did not think we had enrolled because he could not find our paperwork."
Part of the reason people agree to pay MyFreeMedicine is because there is a grain of truth in the firm's pitch, DeCample said. There are free medicine programs for indigent people - called "patient assistance programs," or PAPs. There are also Web sites that help people navigate PSPs. Ron Schornstein is chief operating officer for one such site, RxHope.com. He says his site is funded entirely by the drug companies; consumers don't pay anything to apply.
The FTC is asking a federal judge to permanently bar MyFreeMedicine from making deceptive claims in connection with PSPs, and to order refunds for consumers. A preliminary hearing will be held on Friday.
The FTC has also published a pamphlet with information on PSPs, called "No need to pay for information on Free (Low-cost) Prescription Drugs," that's available on the HealthyPlace.com website.
APA Reference
Staff, H. (2019, October 23). Beware of Free Medicine Ripoffs, HealthyPlace. Retrieved on 2023, December 9 from https://www.healthyplace.com/other-info/prescription-assistance-programs/beware-of-free-medicine-ripoffs
Last Updated: October 23, 2019