How To Get Disability Benefits For Mental Illness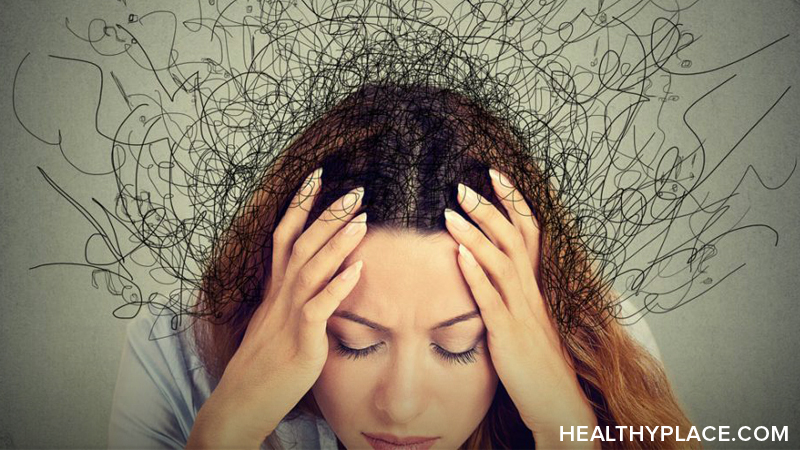 Is Mental Illness A Disability?
Mental illnesses are diseases of the brain that wreak havoc on people's lives (Mental Illness Definition: What is Mental Illness?). People sometimes wonder if mental illness is a disability. The answer to that question lies in the definition of mental illness. To be classified as one of the nearly 300 mental illnesses in the Diagnostic and Statistical Manual of Mental Disorders, Fifth Edition (DSM-5) (American Psychiatric Association, 2013), the text that serves as the accepted source of information about mental illnesses, the disorder must cause distress, dysfunction, and disability in one or more areas of life functioning. Is mental illness a disability? When the symptoms are severe enough to seriously limit life activities, yes, mental illness is a disability.
When the symptoms of a mental illness become severe and the illness classified as a serious mental illness, functioning becomes impaired. When this happens, employment often becomes a thing of the past and a distant dream. Given that avoiding homelessness is impossible without a source of income, the government offers disability for mental illness (Mental Illness And Homelessness). The tricky part is figuring out how to get disability benefits for mental illness.
Disability Benefits for Mental Illness
Generally, governments establish assistance programs for people who live with a disability, either physical or mental, that renders them unable to work. In the U.S., the federal government operates over 40 programs that serve people of all ages with mental illness. States have their own disability programs, too, such as state Medicaid. Such programs vary from state to state.
The federal government operates two main disability programs for with people with mental illness if they qualify. These large benefits programs are the Supplementary Security Income program (SSI) and Social Security Disability Insurance (SSDI).
SSI, sometimes simply called Social Security, exists in order to help people with little or no income, including many people living with mental illness. The financial benefits provided are for basic needs like housing, food, and clothing. A serious mental illness alone doesn't qualify someone for SSI, even if they can't work. To receive SSI disability benefits for mental illness, one must live below the poverty line and have minimal access to financial resources.
SSDI provides benefits similar to SSI. The difference between the two is income level and location above or below the poverty line. Mental illness can qualify as a disability, and one doesn't need to be below the poverty line to receive disability for mental illness. That's where SSDI comes in. People automatically earn this disability insurance by working long enough and paying Social Security taxes through their employment. Meeting these criteria as well as necessary mental illness criteria qualifies someone for mental illness disability.
How To Get Mental Illness Disability
People can investigate SSI and SSDI on their own. Each website has information about the program, benefit eligibility screening tools, and links to sections explaining how to apply (Mental Health Disability Definition: Are You Eligible?).
The Social Security Administration tries to make the process straightforward and easy. Still, though, navigating the disability programs system can be nightmarish for anyone and especially for those frustrated by the challenges of mental illness.
Help is available for people trying to secure disability benefits for mental illness. The following resources are good starting points on the journey of wading through the process of completing long applications, providing extensive documentation, and restarting the process if the benefits application is denied.
Social workers and case managers are agents that advocate for their mentally ill clients in many ways, including helping them through the benefits application process.
Social Security offices in local communities exist so people can receive human assistance (versus online) with the process.
Socialsecuritylaw.com is an organization of dedicated disability lawyers that efficiently and quickly (as possible, anyway) help people secure disability benefits.
Disability benefits for mental illness exist for a reason. It's recognized that serious mental illness is a disability that can prevent people from earning an income. The benefits help people meet their basic needs. While the process of applying for and securing them can be tedious and overwhelming, there is help available. Getting disability benefits for mental illness can reduce the stress that comes from not being able to get by financially. The more stressors you're able to remove, the better you'll be able to manage and recover from mental illness.
APA Reference
Peterson, T. (2019, September 30). How To Get Disability Benefits For Mental Illness, HealthyPlace. Retrieved on 2023, December 9 from https://www.healthyplace.com/other-info/mental-illness-overview/how-to-get-disability-benefits-for-mental-illness
Last Updated: June 9, 2020