Guidelines for Significant Others
Family and Friends are Victims of Eating Disorders Too
Friends and family members are often the forgotten victims of eating disorders. If someone you care about has an eating disorder, it is difficult to know what to do for the person or for yourself. No matter what effort might be taken, such as helping find a therapist, sitting up all night talking, taking away laxatives, and so on, ultimately you have no power over another person's behavior.
You do have power over what you choose to do about the situation, and the more knowledgeable and prepared you are, the better chance you have for success. Even when you don't know how your friend or loved one will react to your concern, it is important that you express it and offer to help. Even if your concern or help is received poorly, don't give up. It is difficult but important that friends and family members keep trying to reach out to a suffering loved one in order to facilitate the person getting help and to support her during her struggle. Your efforts, love, and encouragement may be crucial to your loved one's recovery. People who have recovered from eating disorders often cite being loved, believed in, and not given up on as crucial factors in their getting help and getting well.
If you have observed behaviors in friends or loved ones and are concerned that they have a problem with food or weight, that is enough reason to say something to them. You do not need to wait until you have signs or proof of a full-blown eating disorder. The sooner you discuss things the better, for your sake and for theirs.
How to Approach and Talk to Someone You Suspect Has an Eating Disorder
PICK A TIME AND PLACE WHERE THERE WILL BE NO INTERRUPTIONS AND NO NEED TO HURRY
You must allow for privacy and plenty of time for both you and your friend or loved one to say everything that needs to be said.
BE EMPATHIC AND UNDERSTANDING
The first step, and most important thing to remember throughout your experience with a loved one who suffers from an eating disorder, is to have empathy. The best way to describe empathy is that it is like standing in someone else's shoes. Empathy is an effort to understand someone's experience as she experiences it and to convey that understanding. The only way to do this is to not be invested in changing the person or in getting her to change her perspective; that can come later. Before a loved one is going to be able to see another perspective, she will need to know that someone recognizes the legitimacy and importance of her own.
Don't worry that empathizing is not enough and that you need to do something or get your loved one to take action. It is true that if you stop at empathy you can "love and understand someone with an eating disorder to death," but empathy is a necessary first step and must be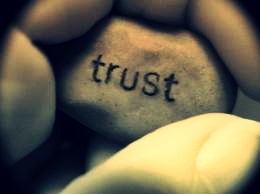 continually maintained. Once a person knows you understand and are not going to try and take over or take the eating disorder away, then you can begin helping in other ways, such as getting information, finding specialists, making appointments, reassuring, and even confronting. Just remember that all of this needs to take place after a person first feels understood and accepted.
Asking for help is usually one of the hardest things for those suffering from eating disorders to do. They need to learn that asking for and receiving help is not a weakness and they do not need to handle everything alone. Ultimately this helps them to learn that they can reach out to people instead of their eating disorder behaviors to escape from their pain. Even if there are limits to what you can do, they need to know you can help.
EXPRESS YOUR CONCERN ABOUT WHAT YOU HAVE OBSERVED AND SPEAK FROM YOUR OWN EXPERIENCE
It is important to stay calm and keep to specific personal examples. It is best to use "I" statements rather than "You" statements. Using "I" statements means that it is only in your opinion or from your own perspective that you are speaking. Using "You" statements sounds judgmental and is apt to create a defensive reaction.
Instead of saying:
You're too thin, say, I look at you and see you wasting away and I'm scared.
You have to stop throwing up, say, I heard you throwing up and I'm worried about your health.
You are ruining our relationship, say, I'm concerned for you and felt like I had to say something or we would both run the risk of being dishonest with each other.
You must get help, say, I'd like to help you to find help.
Be careful not to use "You" statements that are disguised as "I" statements (e.g., "I think you are just trying to get attention"). Don't focus all of your discussion on food, weight, exercise, or other be-haviors. It is easy to get caught up and stuck in discussing your loved one's behaviors, such as eating too little, not weighing enough, bingeing too much, purging, and so on. These are valid concerns and important to comment on, but focusing on behaviors alone can be counterproductive.
For example, a person with anorexia nervosa will be pleased rather than alarmed to hear that she is painfully thin. Remember, the underlying issues, not just the behaviors, are important. Loved ones may be less defensive when approached with the idea that they seem sad, not "themselves," or unhappy. They are likely to be less threatened about discussing these problems.
PROVIDE INFORMATION ABOUT RESOURCES FOR TREATMENT
It is wise to be prepared with helpful information and suggestions in case your friend or loved one is ready and willing to receive them. Try to have the name of a doctor and/or therapist, the fees they charge, and how to make an appointment. If a treatment program is needed, have that information as well. Ask your loved one to consider going to at least one appointment and offer to go together. Of course, if you are a parent of a minor you will have to go to the first appointment and you should be included on some level. It is important that your loved one feel safe and confident that his therapist is there for him.
---
DO NOT ARGUE OR GET INTO A POWER STRUGGLE
Expect to be rejected in the beginning and don't give up. It is very likely that the person you are concerned about will deny the problem, become angry, or refuse to get help. It does no good to argue. Stick to your feelings, how you experience the situation, and your hope that the person will get help. Parents may eventually have to use their authority over a child and force them to go to treatment. In this situation let the therapist help negotiate power struggles.
ACCEPT YOUR LIMITATIONS
There is a limit to what you can do for another person. It is easy to fall into the trap of believing that if you said or did the right thing, then your friend or loved one would be helped and you would not feel powerless. There is a lot you can do, but ultimately you alone cannot change the problem or make it go away. You must learn to accept your own helplessness and limitations as to what you can and cannot do -but don't give up. Keep in mind that people often need to hear something several times before they act on it.
It is important to remember that your friend or loved one has a right to refuse treatment. Even minors forced to go can sit silently refusing to get help. If you believe that her life is in danger, you must get immediate help from a professional. Go to the appointment yourself even if your loved one refuses. A professional can help you deal with a person who is in denial or resisting treatment. It is possible that an intervention (discussed next) can be set up that may facilitate your loved one agreeing to get help.
INTERVENTIONS - GETTING HELP FOR A PERSON WHO IS IN DENIAL OR REFUSES IT
If you are concerned that someone you care about has an eating disorder that is severe or life threatening, and you have tried to talk to her about entering into treatment without success, you could try an intervention. Interventions are well known in the field of drug and alcohol abuse, but not for eating disorders. An intervention is a carefully orchestrated event planned in secret by significant others with the help of a professional for the purpose of confronting a loved one in order to discuss concerns and compel the person to get help for her problem.
Interventions should be carefully planned, or they may do more harm than good. The professional involved should have experience in eating disorders and in interventions. The timing, the people involved, the structuring of what is said, getting the person there, and the treatment plan options are all critical for a successful intervention.
If you want to do an intervention for a loved one, you need to enlist the help of a professional and a few people (try for six or so) who are significant in your loved one's life, such as relatives, friends, coaches, coworkers, teachers, and so on. These people will all need to meet together and carefully plan the intervention. A summary of an intervention follows.
On the day of the intervention a plan will be carried out regarding how to get the person to the intervention or to bring the intervention to her. Presenting a united front, the participants will tell the loved one in a caring, compassionate, and straightforward way what they have personally observed and what their concerns are. The examples should include health and functioning, not just weight or eating behaviors.
Each person should give specific examples and express the desire that the loved one be healthy and happy. How the eating disorder has affected the person physically, emotionally, psychologically, and in relationships should be discussed. Although the intervention is planned in advance, it is important to be natural and informal enough to help the loved one be as comfortable as possible.
Expect that the person with the eating disorder will feel set up and become angry. Try to understand the anger and reassure the individual that you are not trying to control her but that you could not go on without doing something about the situation. Encourage your loved one to express whatever feelings she has and listen in a nonjudgmental manner. Do not argue about whether there is a problem. Validate anything the person says and then reiterate your worries and what you have observed.
Provide information regarding the plan or options for treatment. Explain that arrangements have been made and are ready to be carried out, and execute the plan if the person agrees. If your loved one persists in denying the problem and refusing to get treatment, you will have to accept it. Remind yourself that the eating disorder is serving a purpose in her life and you cannot force her to let it go. Don't give up; the issue may have to be addressed repeatedly before a person agrees to get help.
Every individual involved in the intervention will then have to decide what the next step is and what course the relationship with the loved one will take. For example, husbands have actually threatened to divorce their wives unless they get help. This may sound extreme and unfair but, when there are children involved who suffer from the caretaking of an anorexic mother, this drastic measure is easier to understand and can turn out to be the motivation that initiates treatment and even recovery. Please remember that this is only for extreme cases. Interventions should be used only as a last resort, after other attempts to get the person help have been exhausted.
GUIDELINES FOR OTHERS WHEN A LOVED ONE IS IN TREATMENT
Aside from the above suggestions for approaching and talking to a person with an eating disorder, there are additional considerations listed below for parents or significant others who live with and/or love someone who is in treatment for an eating disorder. Remember, each case is unique and warrants special individualized attention. The guidelines listed should be discussed and followed with the assistance of professional help.
---
BE PATIENT-THERE ARE NO QUICK SOLUTIONS
Recovery from an eating disorder takes a long time. Even if you are aware of this, you may still be inclined to think that your loved one should be improving faster and that more progress should be made. Long-term thinking and endless patience are necessary. Research suggests that recovery from anorexia and bulimia takes approximately four-and-a-half to six-and-a-half years (Strober 1997).
AVOID POWER STRUGGLES
As much as possible, find alternatives to power struggles, especially when it comes to eating and to weight. Don't make mealtimes or eating a battle of wills. Don't try to force or restrict eating. Leave these issues up to the therapist, dietitian, or other treating professional unless your involvement is discussed, requested, and worked out with help from a therapist or other helping professional.
AVOID BLAMING OR DEMANDING
Don't try to find causes or someone to blame for the eating disorder, and don't plead or demand that your loved one stop her behaviors. Neither of these will help; they will only serve to oversimplify the situation and will cause even more shame and guilt. It is easy for your loved one to feel responsible for your or anyone else's feelings. You can help prevent this by avoiding blame or making demands.
DON'T ASK YOUR LOVED ONE HOW YOU CAN HELP - ASK A PROFESSIONAL
Your loved one will not know how you can help and may feel worse if you ask. A professional is in a better position to give you advice.
DEAL WITH FEELINGS OF ALL FAMILY MEMBERS
Family members are often the forgotten victimss, especially other children. They need to talk about their feelings. It doesn't help to keep feelings bottled up inside; therefore, it is useful for all family members to express themselves in journals, letters, or verbally as a way of getting their feelings out and communicating.
SHOW AFFECTION AND APPRECIATION VERBALLY AND PHYSICALLY
A little unconditional love goes a long way. There are many ways to show affection and support besides talking - for example, hugging a lot or spending special time together. Consider writing letters or just little notes to your loved one, even if you live together. This is a good way to express encouragement, concern, and support without expecting a response or putting the person on the spot.
DO NOT COMMENT ABOUT WEIGHT AND LOOKS
Avoid making appearance a focus. Don't comment about your loved one's or other people's looks. Physical appearance has become too important in our society and especially in the eating disordered person's life. It is best to stay away from the topic of weight altogether. It is a trap to answer questions like "Do I look fat?"
If you say no, you won't be believed, and if you say yes or even hesitate for a moment, your reaction may be used as an excuse to engage in eating disorder behavior. Telling someone with anorexia that she looks too thin is a mistake because chances are that this is what she wants to hear. Telling a bulimic she looks good on a particular day may reinforce her binge-purge behaviors if she believes that they are responsible for the compliment.
DO NOT USE BRIBES, REWARDS, OR PUNISHMENTS TO CONTROL YOUR LOVED ONE'S EATING BEHAVIOR
Bribing, if it works at all, is only temporary and postpones the person's dealing with internal means of controlling her behaviors.
DON'T GO UNREASONABLY OUT OF YOUR WAY TO PURCHASE OR PREPARE SPECIAL FOODS
It is fine to help out by buying foods your loved one likes and feels safe eating - to a point. Don't drive all the way to the frozen yogurt store because that is all the individual will eat. Don't be pushed into any action by the threat, "I won't eat unless . . . " If a person refuses to eat unless very strict circumstances are adhered to, they may ultimately need inpatient treatment. Giving in to every whim will only postpone the inevitable.
DO NOT MONITOR SOMEONE ELSE'S BEHAVIOR FOR HER, EVEN WHEN ASKED
Do not become the food or bathroom police. Often loved ones will ask you to stop them if you see them eating too much or tell them when you see they have gained too much weight. They may seek your praise for the amount of food they are eating. Monitoring your loved one's behaviors may work for a short time but always ends up backfiring in the end. Get professional help and do not become a monitor until such time as the professional requests otherwise.
DON'T ALLOW YOUR LOVED ONE TO DOMINATE THE REST OF THE FAMILY'S EATING PATTERNS
While nurturing others, individuals with eating disorders often will deny their own needs for food. As much as possible, the family's normal eating patterns should be maintained unless they also are in need of altering. Don't let the person with the eating disorder shop, cook for, or feed the family unless she also eats the items bought, prepared, and served.
ACCEPT YOUR LIMITATIONS
Accepting your feelings and your limitations means learning to set rules or say "No" in a caring and reasonable but firm and consistent manner. For example, you may have to discuss cleaning the bathroom, limiting the amount of food your loved one goes through, or charging her for binged food. You may have to tell your loved one that you can't always be there when she needs to talk and that calling you at work is not acceptable. You may want to establish certain rules - for example, that laxatives or ipecac syrup aren't allowed in the house. If the illness progresses, you may have to add many more rules and reevaluate your own limitations. Do not get overinvolved and try to become a substitute for professional care. Eating disorders are very complicated and difficult to treat; getting professional help is necessary.
GETTING HELP AND SUPPORT FOR YOURSELF
If you care about someone who has an eating disorder, it can be painful, frustrating, and confusing. You need knowledge, guidance, and support in dealing with the situation. The more knowledge you have about the causes of eating disorders and what to expect in regard to treatment, the easier it will be for you. Check the resource section in the back of this book for reading material and other resource suggestions.
You are going to experience a range of emotions: from helplessness and anger to despair. You may find yourself losing control of your feelings and actions. You may even become preoccupied with your own and other family members' eating and weight. It is important to get help for yourself.
You need to talk about your own feelings as well as getting guidance in how to deal with your loved one. Good friends are important, but a therapist or support group may also be necessary. There are support groups and therapy groups you can attend that include your loved one and groups for parents and significant others only. These groups are hard to find, and it may be worth your while to start a support group yourself and let local hospital programs, therapists, and doctors know about it. You will find information about support groups in the resource section. An individual therapist may also be important, so you can discuss in detail your particular situation, your feelings, and your specific needs.
Whether your significant other or loved one with the eating disorder gets help, let her know that you are getting help for yourself. This may help your loved one take the situation more seriously, but, even if it does not, you must take care of yourself. If you do not stay healthy and strong, you will not be able to help someone else. Remember the instructions on an airline flight to first put on your own oxygen mask, then to put one on your child? With your own "oxygen mask" on, you can safely explore, pursue, and participate in helping and supporting those you care about and love.
By Carolyn Costin, MA, M.Ed., MFCC - Medical Reference from "The Eating Disorders Sourcebook"
next: Helping Someone with an Eating Disorder
~ eating disorders library
~ all articles on eating disorders
APA Reference
Tracy, N. (2008, December 22). Guidelines for Significant Others, HealthyPlace. Retrieved on 2023, September 29 from https://www.healthyplace.com/eating-disorders/articles/guidelines-for-significant-others
Last Updated: January 14, 2014