Anorexia Support: How to Support Someone with Anorexia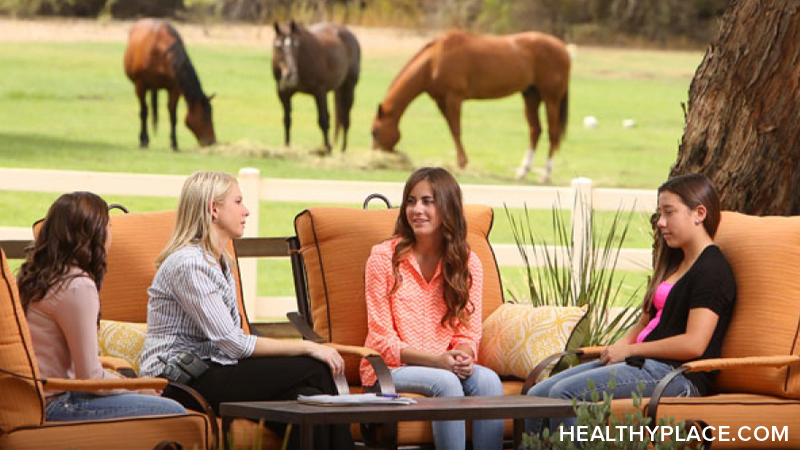 Knowing how to support someone with anorexia nervosa is very important, because discovering that someone you love has this disease is sometimes devastating. The suffering that the patient and the family/friends feel can be alleviated through positive action- that is, by learning how to give anorexia support. It is vitally important that you understand how to support them with care. Anorexia support is difficult for both parties involved, and it helps to be prepared with the best information and tips on how to be successful in your efforts.1
Educate Yourself on Anorexia Support
Most people have common, but very wrong, perceptions of what anorexia is and how much control the afflicted person has over their illness. Reading up on your friend's or family member's disorder will help you to provide the best anorexia support possible and give you a better idea of what he or she is going through.
Be There Without Judgment
The battle with anorexia is very real and very difficult, and it is important that your efforts at anorexia support always are without judgment. It isn't helpful to tell them what is wrong with them. The best tip on how to support someone with anorexia is to simply be there for them, and provide them a shoulder to lean on and a listening ear.
Encourage Positive Behaviors
There is a good chance that your loved one doesn't know where to turn, and while you should not be pushy, it is helpful to research available anorexia treatment options for when your loved one is ready to take action. The best form of anorexia support is to actively encourage positive behaviors, no matter how small, and provide support for their progress in the right direction. (read Where to Find Eating Disorder Help)
Anorexia Support Advice
When someone you love is suffering from anorexia, you might be at a loss as to how to handle the situation. Basic advice on how to support the afflicted is to learn more about what your loved one is going through. Actively support them, be there for them in a caring manner, and provide assistance to their efforts to get help. Encourage even the smallest steps in the right direction and you are doing all you can to provide the best anorexia support for your loved one.
APA Reference
Tapia, A. (2022, January 4). Anorexia Support: How to Support Someone with Anorexia, HealthyPlace. Retrieved on 2023, December 1 from https://www.healthyplace.com/eating-disorders/anorexia-nervosa/anorexia-support-how-to-support-someone-with-anorexia
Last Updated: January 12, 2022