4 Ways to Gain Work Confidence When You Have Bipolar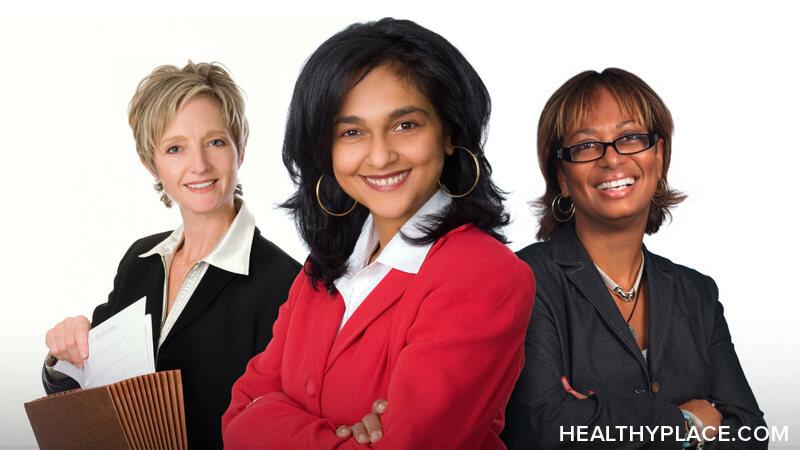 When I was diagnosed with bipolar disorder, one of my biggest work confidence fears was that I would never achieve my career goals. I had graduated from college exactly two years before, and although I had excelled academically, I had a very difficult time finding and keeping work in the post-graduate world: I struggled to stay on task and complete projects by the deadline, and I could not make it through a single team meeting without fidgeting.
When I found myself between jobs, I would alternate between jumping into a bunch of side projects with a lot of enthusiasm, only to fall short of expectations set by myself and others, and sinking so deep into depression that I could barely muster the energy to leave my bedroom. It felt like I was running in place, with no escape in sight.
Receiving my diagnosis was difficult, but after the initial shock and despair wore off, I actually felt somewhat relieved: a lot of my work-related woes finally made sense, and starting proper treatment relieved a lot of the bipolar disorder symptoms that interfered with concentration and self-regulating. Even so, my work confidence had taken a huge hit -- how could I ever expect to build a successful professional life when I'd made so many mistakes and faced so many setbacks because of my illness?
What I've learned since then is that while living with bipolar is challenging, it does not erase or take away from my unique skills, talents, and experience -- and that it is possible to build a successful professional life around this disease.
4 Ways to Build Work Confidence with Bipolar Disorder
If you've faced professional setbacks because of bipolar, it's normal to feel discouraged and unsure about your capabilities. Here are four techniques I've found helpful to begin rebuilding your work confidence.
Remember that it's not just you. According to the National Institute of Mental Health,1 there are approximately 5.7 million American adults living with bipolar disorder, and the World Health Organization2 estimates that there are 45 million people with this disease worldwide. You're in good company.
Look to successful people with bipolar disorder. True, there are a lot of troubling stories about the work lives of folks with bipolar, and it's easy to dwell on them. But there are also many wildly successful people with bipolar, from Carrie Fisher to Russell Brand to Mariah Carey. And there are many more everyday folks who live well with this disease every single day. (Odds are you probably know one or two.)
Focus on your successes, not your failures. Our brains are very good at dwelling on negative experiences instead of positive ones. This isn't inherently a bad thing -- it's what protected our ancient ancestors in a world filled with hungry, saber-toothed cats, among other dangers. Unfortunately, in the modern world, this negativity bias can cause us to ruminate on past mistakes and setbacks, and prevent us from stepping outside of our comfort zone and taking (calculated) risks. This can be especially challenging for folks with bipolar. If you tend to beat yourself up over past failures, try making a list of accomplishments that you're proud of. Keep it someplace where you can look at it every day for a work confidence boost.
Take pride in your unique strengths. This is true for everyone, but it's especially relevant when you have bipolar disorder. Regardless of any career setbacks you may have experienced, you still have skills and talents that are unique to you -- and you have much to offer the world.
How do you maintain your work confidence while living with bipolar disorder? Do you have a story about overcoming self-doubt to achieve your career goals? Share in the comments.
Sources
National Institute of Mental Health, Bipolar Disorder. Accessed April 28, 2020.
World Health Organization, Mental Disorders. Accessed April 28, 2020.
APA Reference
Rose, N. (2020, April 29). 4 Ways to Gain Work Confidence When You Have Bipolar, HealthyPlace. Retrieved on 2023, December 6 from https://www.healthyplace.com/blogs/workandbipolarordepression/2020/4/4-ways-to-gain-work-confidence-when-you-have-bipolar
Author: Nori Rose Hubert
Thank you
I had a great post traumatic stress disorder in the beginning of 2021.
I have learned that I have a good skills in buying, pricing, and selling at a profit through my good and convenient payment plan to my clients.
I have retired and the merchandising for myself makes my great day.
Hoping that other areas of motivation will also be boosted
Leave a reply