Quotes On Abuse From Domestic Abuse Survivors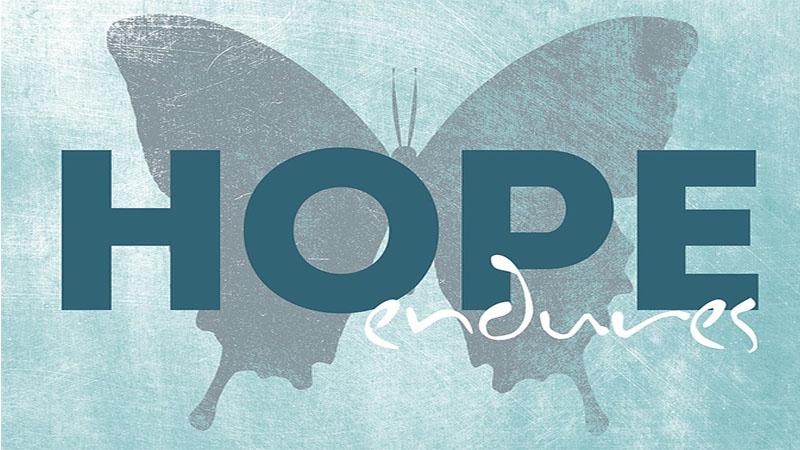 Quotes on abuse from domestic violence survivors about the abuse and leaving their abusers show us their courage and insight. But perhaps more importantly, quotes on abuse give a glimpse of the future to survivors who have not left their abusive partners. I hope you catch a realistic version of your future without your abuser within these quotes on abuse (Insightful Quotes on Abuse Issues). It isn't easy, but that new start is worth the pain of leaving.
Quotes on Abuse from Those Who Left
Fear of leaving the abuser, or of being on their own, is the biggest glitch in many survivors' plans. Fear, both real and false fears implanted by the abuser, creates a mighty barrier to leaving the abusive relationship. A Facebook friend described it as facing an "insurmountable mountain", but I don't think there are any of those kinds of mountains since leaving my abuser (Top 3 Things I Know That An Abuse Victim Does Not). You can do anything if you take one step at a time.
How Did You Feel Right Before You Left?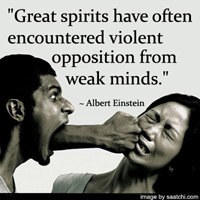 Guilt, relief, and pity. I told myself there was nothing else I could do for him, because he would either kill me or I'd kill myself before I even graduated high school. ~Alexandra
I was heart broken, scared, I had a lot of anxiety, I was worried, I felt weak, and I had no idea how I was ever going to come up with the strength. But I just closed my eyes, and took a blind leap. I knew I had to get out of there. ~ Casey
Shame, fear, and sadness. I drank too much. ~Jim
I felt sad, happy & relived all at once. ... I was happy I could get away from the relationship & realize I didn't need him to live MY LIFE. I was relived because I finally let go of him & everything we had. ~Kate
The days before I left him, I loved him, feared him and hated him. Three emotions I experienced the most were fear, guilt and confusion. ~Lori
I was filled with hatred. I knew it was only a matter of time before something terrible would happen. I felt strong and ready to have my life back. [I was] depressed, so I smoked heavily. For the hatred, I concentrated on the bright future ahead and thoughts of my son. I felt brave, too, knowing it was now or never. ~Moyo
What Was The Best Thing You Did Before You Left?
I started objectively watch him while he ranted and insulted. I stopped trying to defend and explain myself and just watched and listened. It really helped to keep me focused on the fact that the problem was his… not mine. ~Stacia
I told him I wished him the best and I hoped he had a wonderful life. And then I thanked him for showing me what I didn't want out of future relationships. I needed him to know that he didn't break me. ~Alexandria
I wrote down why I was leaving in a private journal. I did that so that if I doubted myself I would have concrete evidence – from myself – that I was making the right decision. I didn't need to reference it then, but I'm glad I have that now so that, years later, I have a record of where I was then, and where I am now. ~Amber
I left the rings he gave me in one of the dresser drawers. I wanted as few romantic gestures clouding my decision to leave for good this time. (I left two other times before but returned.) I didn't engage him when he raged. I remained silent and calm. ~Paula
What Planning Did You Do Before You Left?
I planned where I would stay, and made back up plans just in case things started to get dangerous. ~Casey
I made sure my friends and family knew what was going on, so if anything happened people were aware what was going on. I talked to my mom and made sure I had a great support system. ~Kelli
I told my sister, my mother, and my estranged husband (the father of my son) of my plans. I put together all of my legal papers and IDs and stuffed them in the trunk of my car. I put a spare set of keys behind the back wheel of my car. I packed a small bag of clothes and toiletries. I asked my estranged husband to take our son early. ~Paula
I worked with counselors from a professional agency in my area. They helped me to develop a safety plan. I spoke to my parents, and two of my friends. ~PeacockLady
How Do You Feel Now That You've Left Your Abuser?
I left him 2 years ago and I was starting to feel a bit better about myself until recently. My daughter moved away to get away from her dad to try and start her life over. She moved back and stayed with me for a while and she finally got her own place right behind me so she was close to me. I just found out that her dad moved in with her. He lives right behind me now. All of my fears have come back again, so once again fear is taking over my life. ~Robin
It's been almost 4 weeks now, I'm grieving still, but not as much. I notice I don't have night terrors anymore and I feel a bit free, but guilty, very guilty. ~KareMarie
I felt a huge relief after I left. It was tough the first few weeks, but as time went on I felt so much better about myself and my health improved as well. I am so thankful I have a great family who helped me get up and get out. It's been almost 4 months and I have a great job and so many more goals that I am on my way to accomplish that I never thought I could do. Being called ignorant, bitch, stupid, and cunt had taken its toll on me. I am still taking things one day at a time. It has been quite a process. ~Jennifer
I left in 1981. I live a happy and rich life, I have my own home and work in the field of domestic violence and sexual assault. I look forward to each day. ~PeacockLady
More Quotes of Wisdom from Domestic Abuse Survivors:
Never believe you are in control [because it is] a form of denial. He can and will go 'that far'. It isn't the end of your life. Yes, you got beat, yes you he raped you, ruined a part of your life and you may lose everything, jobs, friends, belongings. That crap means nothing. Absolutely nothing. You have an awesome life waiting for you. Go get it! ~Angela Lee
Find a support system, they are the best resource you can have to leave. ~Kelli
There is a beautiful happy life out there. If you're being abused it's so easy to get caught up. Especially if they add an element of truth to the insults. You get completely confused and doubt yourself. I spent almost three years of my life spinning sadly around this man. Never being good enough. Now I am looking forward to a future with a mutual love and respect in it. ~Stacia
I realize now I am a survivor. I am a stronger woman for opening my eyes and stepping away from someone who didn't respect themselves and would never respect me. ~Lori
APA Reference
Holly, K. (2013, March 18). Quotes On Abuse From Domestic Abuse Survivors, HealthyPlace. Retrieved on 2019, August 23 from https://www.healthyplace.com/blogs/verbalabuseinrelationships/2013/03/quotes-on-abuse-from-survivors
Author: Kellie Jo Holly
Lady Dragon, thank you for the compliments. There are many of us who write, but I am grateful my style speaks to you. God bless you on your journey to self! (I love that phrase!)
Yes, you are living in an abusive marriage. You will not know what he can do until you test him by leaving...however, you PROBABLY give him more credit than he deserves. Most abusers are not as intelligent or as influential as their targets/victims believe them to be. Sounds like your parents are on your side. Use that to your advantage, take your children, and leave him before he can do more damage.

That said, I understand the confusion you feel. To those of us reading your comment, there is no doubt that you are abused. Trust us on this one. You are correct in your understanding of abuse. You are being abused.
Call the National Domestic Violence Hotline (800−799−SAFE (7233)) and count them in your support network. Call your local department of social services and do what you have to do to get into their domestic violence program (support #2). Create a fake facebook profile to protect yourself and then join us at http://www.facebook.com/kellie.holly/ (support #3). Sign up for Patricia Evans bulletin boards (http://verbalabuse.com/cgi-ubb/ultimatebb.cgi) and that makes support number 4).

I was married for 18 years with only one income. Today, I have a home and all the bills associated with that home and keep it running on one income. It is possible - but you may not have the luxuries you enjoy now. When you think of staying to keep luxuries, well, it doesn't make as much sense. (To me, a luxury is paying full price for a movie, so I may not be the best one to judge a "luxury"!)

You have more support than you think and you're able to make it alone better than you give yourself credit for...Do you have a safety plan? Here's one: http://verbalabusejournals.com/pdf/safety-plan-stay-or-go.pdf
Leave a reply