Psychosis and Saving My Daughter's Sanity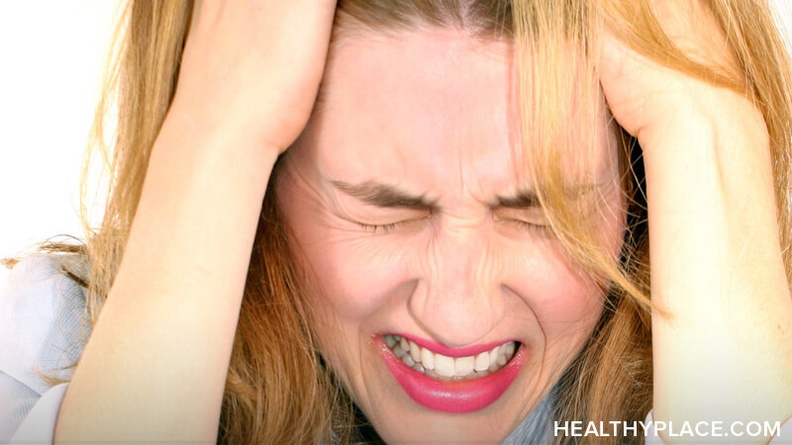 Susan Inman's daughter suffered from severe psychosis and was later diagnosed with schizoaffective disorder. Susan discusses the toll Molly's severe mental illness took on her and her family, finding the right treatment for psychosis, and the tools she used to save her daughter's sanity as well as manage her own.
Watch the interview with Susan Inman at Schizoaffective Disorder in the Family: Saving My Daughter's Sanity.
How I'm Saving My Daughter's Sanity
by Susan Inman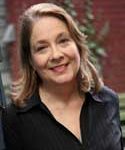 I am a 60 year old mother of two daughters. I have been a secondary school teacher of English and drama for almost twenty years. (BA Swarthmore College, MA UCLA)
My younger daughter had her first psychotic episode in May of 2000 when she was fifteen. This occurred within a couple of months of being on Paxil to treat depression. She was initially diagnosed with bipolar disorder and seemed to respond to treatment with Valproate. However, she again became psychotic later that year and this psychotic episode lasted two years.
During this time, she was seen by a team of psychiatrists in Vancouver who specialize in refractory psychoses; we later found out from one of the participants that the team considered her to be one of the most ill teens they'd seen and some of them predicted that she might have to be institutionalized for life. She was diagnosed with a schizoaffective disorder. During these two years, her mood disorder had been brought under control through the use of Tegretol. However, her delusions, auditory and olfactory hallucinations, and thought disorder continued to worsen.
Seeking Treatment for Severe Psychosis
We decided, with the full support of local psychiatrists, to take her to the Menninger Clinic in the US; this eventually led to a much higher dose of antipsychotic medication which allowed her to emerge from her severe psychosis. Although she has had several relapses since then, she has never become as profoundly psychotic as she was during this two year episode.
When my daughter became ill, I was unable to find any accounts of the experiences of other parents in similar situations. Many of these kinds of memoirs by parents have been appearing in the U.S. in recent years, but they have been quite rare in Canada. My book, After Her Brain Broke, Helping My Daughter Recover Her Sanity, describes the long process to help my daughter (called Molly in the book) rebuild her life.
Challenges Severely Mentally Ill Face Integrating into Society
One of the big challenges was finding educational opportunities. She had dropped out of secondary school and experienced serious cognitive deficits after her psychosis. Fortunately, Vancouver Community College has self-paced programs that enable people to develop or rebuild the academic skills they need to continue their educations. Molly spent four years there slowly doing the kind of cognitive remediation that many people with schizophrenia need. She became better able to focus and to generate and organize her ideas. She is now taking courses at another community college and still struggles with the symptoms of her disorders.
During Molly's two year psychotic episode, and in the following year when she was experiencing severe obsessive compulsive disorder, she was able to attend an unusual program (Hamber House) run by the Vancouver School Board, Vancouver Children's Hospital, and several provincial agencies for the dozen most severely mentally ill students in Vancouver. Once she had recovered from her psychosis, Molly was able to participate in their psychoeducation program and learned a lot about her illnesses. Her understanding of her illnesses was greatly increased by taking the BRIDGES psychoeducation program that was developed by NAMI in the US; this is now widely available in the Vancouver area. These programs helped Molly also develop a deep acceptance of her disorders.
In recent years, Molly has participated in a number of public speaking events discussing her experiences with severe mental illnesses. Because she was so profoundly ill for so long, her prognosis was very poor. Her story provides great hope to other people. Not only is Molly able to continue her education, but she has many other wonderful parts to her life. She has a boyfriend who understands her illnesses and offers her constant support. They like to ski, snowboard, play golf and tennis together. They also go to lots of films and concerts. Molly often says how much she likes her life.
Share Your Thoughts or Experiences About Getting the Best Mental Health Treatment For Your Child
Comment to share your experience and insights into getting mental health treatment for your child.
Ed. Note: If you're looking for in-depth information on all aspects of psychosis, check out our special section on Bipolar Psychosis: Causes, Treatments and Living with Psychosis written by award-winning mental health author, Julie Fast.
APA Reference
Amanda_HP (2010, March 29). Psychosis and Saving My Daughter's Sanity, HealthyPlace. Retrieved on 2023, September 25 from https://www.healthyplace.com/blogs/tvshowblog/2010/03/psychosis-and-saving-my-daughters-sanity
Author: Amanda_HP
Thank you. I have been through years of mental illness symptoms with my son. Your daughter's experience is encouraging and clearly shows that a parent can do much to direct a mentally ill child toward the very best help available. We must keep looking for solutions.
Dearest Susan Inman,
I find your above story relating to mine, except for some exceptions. My son, Stephen, also at 15 began having voices and was very confused. He is now 29, with no friends, no goal, no energy, feeling lost, feeling still confused and doesn't believe he can do anything. He tries to read, but fails after one sentence to finish anything. He gets frustrated and depressed. Now, I am lost too, not knowing what I should do for him, or what to tell him. I'm 60 also and just tired out in trying to keep him relaxed and not upsetting him. We talk alot, but when his voices come out, he gets upset and starts to confront all of his voices. He is on 3 medications (Haldol, Lorizapine, Seroquel) However, my question is: Where can I go to get help for him "socially"? Is it possible to find someone for him who can relate with him? I do support NAMI, but I don't see what they can do for him. Thank you for listening? Irene
I was psychotic for a brief period due to a medication, and was afterwards put on lithium for bi-polar disorder. It was such a frightening experience for even such a short time that I often wonder about how so many people are able to survive psychosis and live with it for years. Your story had such a positive ending that it offered some light to such a dark subject. I had read a similar book called "Hurry Down Sunshine," about the author's psychotic daughter that did not offer much hope.
Leave a reply