Eating Disorders Recovery: Information for Parents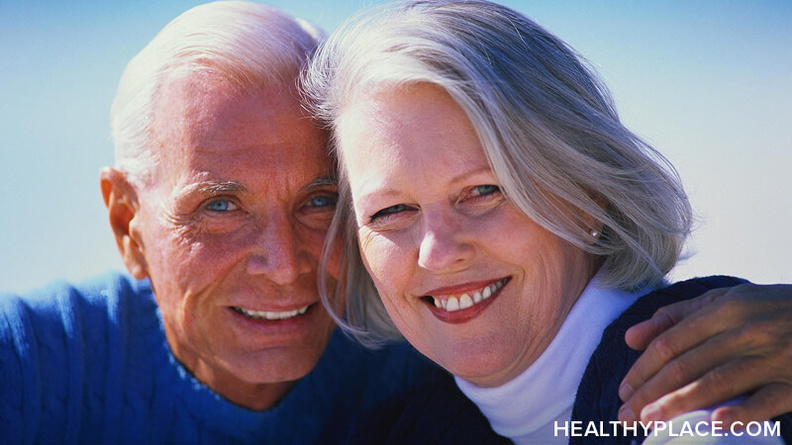 Eating With Your Anorexic author and HealthyPlace blogger, Laura Collins, has a bold message for parents of children and teens with eating disorders - "It's not your fault!"
A lot of the information on the causes of eating disorders points the finger at parents. Parents, says Collins, are blamed by many researchers and treatment professionals as playing some role in the causes of eating disorders in their children. She wants more evidence-based research into the causes of eating disorders as well as eating disorders treatment recommendations.
Eating Disorders: Empowering Parents
During the early stages of her daughter's battle with anorexia, Collins felt lost, isolated and lonely because of her experiences with eating disorder treatment professionals. Since that time, she's learned a lot and now
spends her time as a parent activist educating parents about eating disorders and eating disorders recovery.
This Wednesday, March 24, on the HealthyPlace Mental Health TV Show, we'll be talking with Laura about her personal experiences as well as the pitfalls that many parents fall into and what to do about them and, of course, she'll be taking your personal questions. Live at 3 p.m. CST, 4 EST. [Editor's note: The video is no longer available. Other parenting a child with an eating disorder videos are available.}
From Laura Collins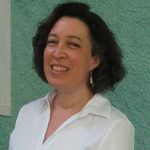 I am a 49-year old writer from Virginia. My husband and I have two children, 12 and 21. I became an eating disorder activist after the 2004 publication of my memoir, Eating With Your Anorexic, which told the story of our family's experience with our daughter's anorexia. Our family was fortunate. We had the means and the background to seek good care. We were able to do our own research into the causes and treatments of eating disorders and seek out clinical care that used science-based practices. Not all families are so lucky.
Our daughter has long recovered, but my frustration with an archaic treatment system and public misunderstanding of this illness led me in 2008 to start an international parent's organization: F.E.A.S.T. (Families Empowered And Supporting Treatment of Eating Disorders). We are the only international parent organization in the eating disorders world, and we are focused on two things: empowering parents with good information, and pressing for evidence-based practices in the eating disorder field.
I love my work. Each day, I have the opportunity to talk with and help parents around the world in their search for good care and support. I hear updates every day on families who are succeeding at helping a loved one through to recovery. I also get the opportunity to work on policy and education within the eating disorder field, and give speeches and workshops to educators and health professionals.
Blogging is one of my favorite ways to reach the public. As a writer, I find it a wonderful way to respond to current events and to have a real-time conversation with readers. I'm very much looking forward to blogging at HealthyPlace, and joining this community! (Blog- Eating Disorders Recovery: The Power of Parents)
APA Reference
Amanda_HP (2010, March 22). Eating Disorders Recovery: Information for Parents, HealthyPlace. Retrieved on 2023, December 9 from https://www.healthyplace.com/blogs/tvshowblog/2010/03/eating-disorders-recovery-information-for-parents
Author: Amanda_HP
I am a parent who struggled with various facets of eating disorders, but mainly anorexia over the past 10 years. This had a profound effect upon my now 24 year old daughter. Although I have remained in recovery overall the past five years, she continues to actively engage in bulimic behaviors which include vomiting and exercise. I do hold myself accountable for at least the origins of her illness due to my own eating disorder. It was not hard for my four children to miss my illness due to my long repeated hospitalizations.
That said, parental behaviors are certainly not the causation for all children who develop eating disorders. I, during the course of obtaining my Master's degree in Human Development Counseling in 2008, did all my research papers on topics related to eating disorders. Although parental genetics have been empirically proven to influence the development of anorexia in some children, society's depiction of thinness as the preferred norm appears to be of greatest influence. Research has shown that in countries, prior to the influence of western culture, eating disorders were rare. After the influence of western cultures, the number of reported cases of eating disorders soared. Personally, I have observed that some form of trauma experienced by a child can initiate an eating disorder. I have also talked to male and female children who used eating disorders to delay puberty for various reasons.
So I would agree that although I negatively influenced my daughter's eating behaviors, there are certainly causative influences other than parents for childhood eating disorders. Whatever the cause however, it takes family involvement to help a child to recover from eating disorders.
Leave a reply