The Crisis Text Line: A Good Resource for Help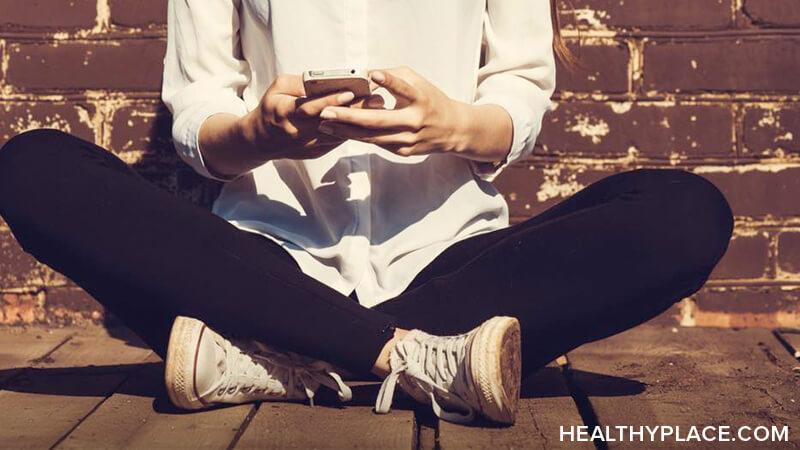 A crisis text line is good for those times you might want to reach out to someone for help with depression or anxiety. Although a phone call would be ideal, you might be in a situation when privacy is not accessible. Thankfully, you do not need a quiet place to utilize the Crisis Text Line. The service is free and available to use at any time. Read this article to learn more about the advantages of using the Crisis Text Line.
I Have Benefited from the Crisis Text Line 
A few nights ago, I was really depressed and needed to talk to someone ("Why Should We Talk about Depression?"). Even though I wanted to talk on the phone, I did not want to wake up anyone in my house so I turned to the Crisis Text Line.
During my conversation, the counselor asked how she could be of help to me. When I told her why I was depressed, she talked about how she could relate. This made me feel less alone. At the end of the conversation, the counselor recommended some websites and apps for mental health support ("5 Mental Health Recovery Apps You Should Try").
The Crisis Text Line Can Be Just as Beneficial as a Suicide Hotline
Similar to as a suicide hotline, a counselor can walk you through how to handle a difficult situation. Both the Crisis Text Line and a suicide hotline guarantee confidentiality unless there is a clear case of harm to self or others. The Crisis Text Line has three advantages over a suicide hotline ("Suicide Hotline: What Happens When You Call?").
1. You can revisit the conversation.
Communication through the Crisis Text Line is great because you can always go back and read tips and affirmations from your counselor. Sometimes all it takes is one nice message to remind you how special you are and/or how your life can improve.
2. The Crisis Text Line guarantees privacy.
Even though a quiet place can help you talk on the phone, a person in close proximity could overhear your conversation. With the Crisis Text Line, the conversation stays between you and your counselor.
3. You can spend more time thinking about what you want to say.
While talking on the phone can be helpful, it might not always be easy to find the right words to say. You might feel pressured to talk and then say the wrong thing. With the Crisis Text Line, you can take your time and edit your text to make sure that you say exactly what you want to say.
To use the Crisis Text Line, just text HOME to 741741. For more information, visit www.crisistextline.org.
APA Reference
Lueck, M. (2018, November 4). The Crisis Text Line: A Good Resource for Help, HealthyPlace. Retrieved on 2023, September 25 from https://www.healthyplace.com/blogs/toughtimes/depression-tough-times/2018/11/the-crisis-text-line-a-good-resource-for-help
Author: Martha Lueck
This is so wonderful to know about! Thank you for sharing this resource. It's so fantastic to know that resources like these are out there and available, and for posts like this to bring awareness to them. So important for us to always feel and remember that we're never alone.
Leave a reply