Gender Stereotypes: Are We Still Defined by Blue and Pink?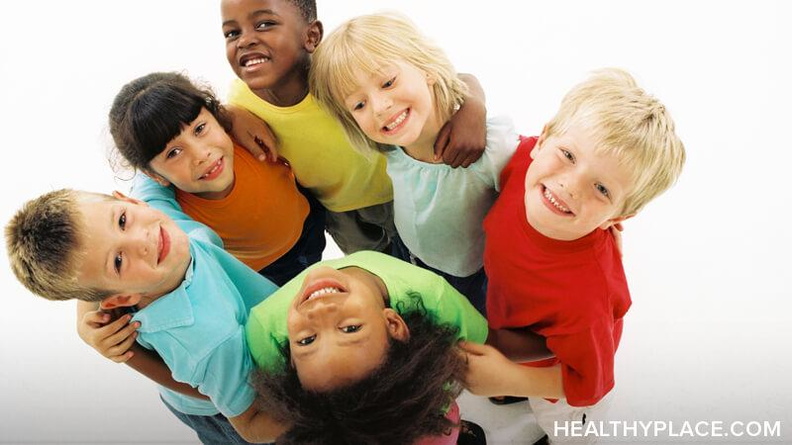 Pink is not one of my favorite colors but I happen to see a lot of it now that I have a baby girl. The large majority of the clothes she has received as gifts are pink. A little bit of pink now and then is fine, but I like to dress her in other colors too and find the lack of non-pink clothes for young girls to be disparaging.
Now, I am not one to be picky about clothes she will only wear a few times before she outgrows them, but I often feel amiss about dressing her in head-to-toe pink because:
1) She looks like a Pepto-Bismol bottle,
2) I don't think little girls should be restricted and defined by one color (unless, of course, they want to be).
I understand why baby boys wear blue and girls wear pink—so strangers can tell the gender of the baby. But I can't help but think that maybe the simple act of dressing our babies in stereotypical gender-based colors is the first step in raising kids that are confined to stereotypical gender-based roles, jobs, and even perspectives on life. What toys are little girls given? They get dolls, tea sets, and easy-bake ovens. Little boys are given trucks, slimy goo, and tool sets.
Most girls of my generation were raised to believe we could be anything we wanted to be. Although there are more women than ever entering into traditionally male-dominated industries such as engineering and IT, and there are men going into female-dominated fields such as nursing, the majority of men and women don't break the mold. Of course, it could be argued that there are certain skill sets that men and women are naturally more gifted at.
I think the world would be a different place if little girls were sometimes given trucks to play with and boys were allowed to play with an easy-bake oven without feeling judged. Maybe I'm thinking too much into this, and should just let boys be boys and girls be girls.
In the meantime, I will continue to occasionally dress my daughter in pink and purple, but more often in green, yellow, white, and yes, even blue. If there are cute outfits with dinosaurs and trucks on them, she will wear them (although the traditionalist in me will put a bow or headband in her hair when out in public so strangers can tell that she's a girl). And when she gets older, I plan on having tea parties and playing dress-up with her, but also hope to encourage her to play with building blocks, build bird houses, catch frogs, and maybe even play with a truck or two.
APA Reference
Fung, T. (2010, July 7). Gender Stereotypes: Are We Still Defined by Blue and Pink?, HealthyPlace. Retrieved on 2023, December 6 from https://www.healthyplace.com/blogs/theunlockedlife/2010/07/are-we-still-defined-by-blue-and-pink
Author: Theresa Fung
My child will have no 'gender'.. 0-:-)
Great blog entry. I feel the same way, I decided to not tell anyone the baby's gender before birth to avoid getting all those stereotyped things from well-meaning friends.
I recommend the children's book "Bill's New Frock" by A. Fine on the subject, and there is a great website at http://www.pinkstinks.co.uk/
Awesome blog.Really looking forward to read more. Cool.
Leave a reply