Say "No" to Holiday Stress
Thursday, December 27 2012 tneely
Talking about holiday stress, this time last year (2011), I was a holiday wreck and my mental health was in shambles. I searched high and low for a reason, any reason, to celebrate the holiday season. But I was still recovering from a severe bout with post-traumatic stress and overlapping bipolar moods that left me anxious, agitated and unemployed. My relationships with nearly everyone important to me, including my wife and children, were suffering in some way. Nothing really made sense to me (least of all happiness) and my ability to reason had temporarily left me.
It was an odd feeling, being so pessimistic and not being able to help it. For the sake of my kids, I always managed to be an instant party in a box! But I could no longer counter my inner darkness by being the light of family photos and dinner parties. There was no energy left for coordinating gift exchanges or any other festivities. I just didn't have it in me anymore.
Fast forward to 2012. Nothing much has changed. I am still recovering from mental illness and I'm still technically unemployed. And even though my relationships are not suffering like they used to, they are still fragile.
Just Say "Yes" to Holiday Happiness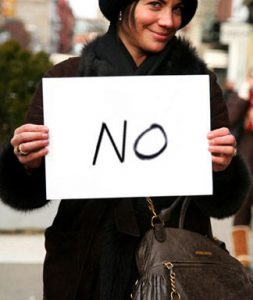 I am much healthier and happier this year than I was last year because I've changed; my perspective changed, my habits of self care changed, my need to make everyone else happy changed. This year, I did not look for a reason to be happy, I simply decided that I wanted to be. I let myself all the way off the hook and only did things that genuinely brought me and my family joy. I just said "No" to everything else. I now crochet unique gifts for family and friends instead of triggering my anxiety in malls, traffic and debt. I host pitch-ins instead of doing all the cooking myself. I let the kids do most of the decorating even if it doesn't look catalog perfect.
This holiday, I did less, spent less and stressed less to enjoy the holiday season more.
You can also connect with Tanisha Neely on Twitter, Facebook and Google+ and Linkedin