Keeping a Journal Can Help You Fight Mental Health Stigma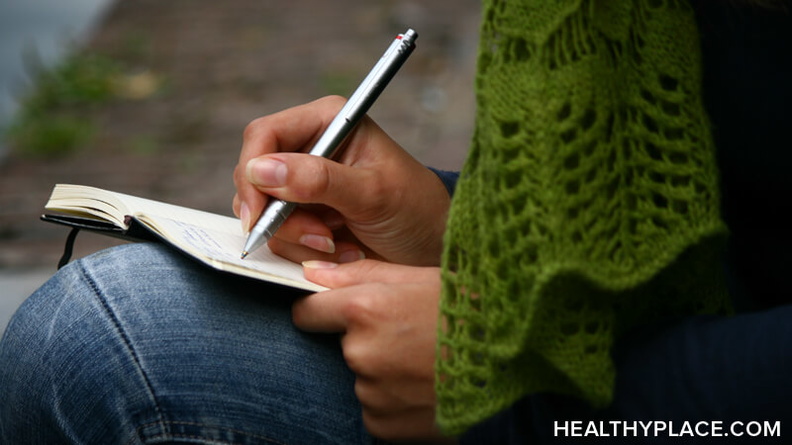 Keeping a journal is a powerful way to make yourself feel better and fight mental health stigma. Most Psychiatrists and counselors will agree that there are many reasons why you should keep a journal. One of them is that keeping a journal allows you a safe place where mental health stigma doesn't exist and can't harm you (23 Journal Prompts to Improve Self-Esteem).
All of those who have a mental health issue or have a loved one with one knows that mental health stigma can pop up in any corner. When one keeps a journal, they are creating a safe place in their life that a person doesn't have to talk to anyone about, where you can feel free and open to express yourself and not experience stigma surrounding mental illness.
Keep a Journal That Is Only Yours
It is a simple thing to begin keeping a journal. One of the first things you want to do is to find one that you are comfortable with, that you can carry with you. I used to keep a journal on a computer, but after upgrading, I wasn't able to transfer all of my files. This situation could have been a good thing or a bad thing, depending on how one looks at it. First, there was the chance that someone else could read my journal and it would worsen the effects of mental health stigma, but the good side was that I was free to let all my old journal entries slip into the past and let the past rest.
Keep a Journal to Express Bottled Feelings
Mental health stigma is something that causes a lot of us to keep all of our emotions and feelings bottled up and hidden away. Keeping a journal is the place where you can be who you want, express what you want (An Easy Journal Prompt to Help Everyday Mental Health). You can make it in any format you like. You can paste in movie tickets you want to remember; a person can press flowers on a page where they feel a breakthrough occurred. Keeping a journal is all about letting that little person inside of you out that you have hidden away be it for mental health stigma or any reason.
There are many ways to approach your journal, one of them can be to write a page with your non-dominant hand and express some of your thoughts from childhood and then let the adult 'you' answer with your dominant hand on the next page. I kept a journal for many years, and I have developed it into a blog. I like to put in poems, experiences, photos, and videos. It is incredibly freeing to keep a journal, and for many, keeping a journal can get them through difficult times and become a best friend.
APA Reference
Gregersen, L. (2017, May 7). Keeping a Journal Can Help You Fight Mental Health Stigma, HealthyPlace. Retrieved on 2023, December 7 from https://www.healthyplace.com/blogs/survivingmentalhealthstigma/2017/05/keeping-a-journal-can-help-you-fight-mental-health-stigma
Author: Leif Gregersen
Journaling is life-saving in hard times​ for schizoaffectives
I've always maintained that journaling - whether it be about current life circumstances or about future dreams you want to manifest - is an excellent way to process feelings so they're not kept inside and help reduce anxiety and depression. Apparently, the science bears this out, too, as Dr. James Pennebaker (University of Texas, Austin) has published on this topic of well being and journaling. Thanks for this post.
Leave a reply