The Stigma of Taking Mental Health Medication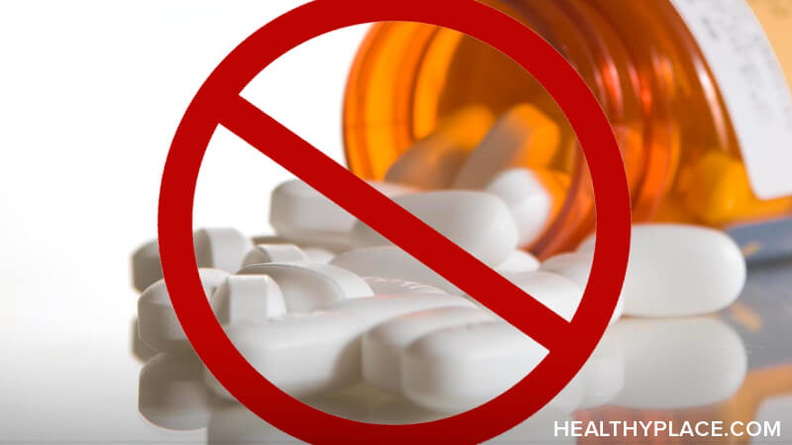 I feel a lot of trepidation writing this article because it is based on such a controversial topic -- medication and stigma, or what I fondly refer to as med-igma. The stigma of taking mental health medication is something many of us know all too well. Hiding the fact that we take medications, feeling ashamed and fearful that other people will find out, and the internal med-igma that taunts us as we fill yet another glass of water to swallow our daily dose of prescribed medications.

Stigma of Taking Mental Health Medication Plagued Even Me
I have been taking mental illness medication for over eleven years, but this was not always the case. Upon being released from the psych ward for the first time, I was given a prescription and told to take antipsychotics every day. I figured if it would help me stay well, why not? Little did I know that I would slowly be purchasing pants that that led into sizes that I would have never imagined to fit me at any point in my lifetime. The water retention was fierce, and as I felt the paranoia and psychotic features of my illness plague me, I concluded that it was my medication that was making me feel this way.
I went off of the dreaded "meds" but surely I found myself back in the hospital, yet again, only this time after a suicide attempt.
As I hung my head low, sitting on the hospital bed, the kindest voice I have ever heard asked me, "Are you okay?" As I looked through my fingers that cupped my tear-smeared face, it was a man I had never seen before, my new psychiatrist. He eventually told me that I was to be put on a certain mood stabilizer.
I gasped, "But only really crazy people took that!" Med-igma once again took a hold of me and I stigmatized medication with little or no knowledge, but I just thought that it would never do me any good. Eleven years later I am on this same drug, and I have to say it was literally a life-saver. There have been times over the years that I have flirted with going off my medication. However, I value my sanity and have not had a major breakdown since taking medication, and, yes, I have still suffered with my illness, but nothing comparable to the times when I was off my medication.
Seeing Through The Stigma of Medication
The reason why I feel a little nervous about writing this piece is because of the antipsychiatry groups that have been known to be harsh to mental health bloggers. However, I am entitled to my experience and my opinion, and I feel that it is vital to see through the stigma that surrounds mental health medication.
Before taking any new medication prescribed by my doctor, I research the side-effects as I assume there will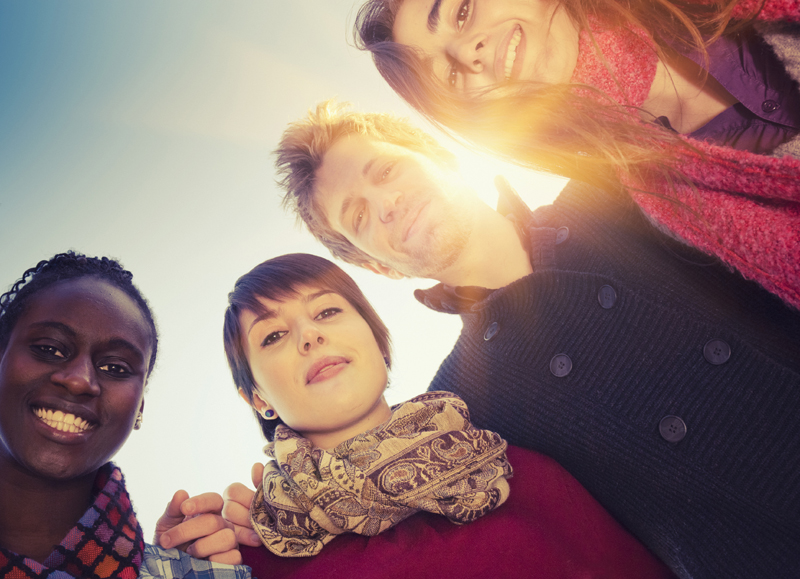 always be some, and I ask a lot of questions, which he is always willing to discuss with me. How can I judge something if I am not truly informed about it? Medication is not for everyone, but when it comes to mental illness, well let's face it, it is most of the time.
I accept medication for what it is. I used to curse my pill box every night before I went to bed, saw them as a nuisance, and something to be despised. I began to realize that my medications were not there to make my life miserable, but they were actually keeping me sane and healthy and I soon learned to form a new relationship with them. Taking medication soon became routine, similar to brushing my teeth or taking a shower, and now I don't even give them a second thought.
Yes, the weight gain, dry mouth, tremors, twitches, and side-effects alike will never cease to annoy me, but in my heart I know that I have made the right decision for the 'insanity' has been at bay, and I am able to rise, yet sometimes groggy, to see a new day. If I am healthy enough to see another day, then I know that it has all been worth it.
You can also connect with Andrea on Google+, Facebook, Twitter, and at BipolarBabe.com.
APA Reference
Paquette, A. (2014, July 9). The Stigma of Taking Mental Health Medication, HealthyPlace. Retrieved on 2019, July 18 from https://www.healthyplace.com/blogs/survivingmentalhealthstigma/2014/07/the-stigmatization-of-mental-health-medication
Author: Andrea Paquette