Hope for Recovery from Depression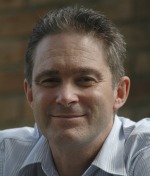 Depression and hope are natural enemies. When it comes to recovery from depression, sometimes others have to do the hoping for you. Graeme Cowan survived what his psychiatrist described as the worst depression he ever treated. Graeme says his parents, and the faith they had in him, helped him to eventually overcome the severe depression that nearly ended his life.
Graeme is the author of Back from the Brink and our guest on this week's HealthyPlace Mental Health Radio Show. Graeme discusses his own recovery from depression, providing a message of hope for those still living on the brink.
Listen to "What Does It Take to Overcome Severe Depression?"
For more information about the symptoms, causes, and treatments of depression visit the HealthyPlace Depression Community.
Share Your Depression Experiences
Have you been diagnosed with a depressive disorder? We invite you to call us at 1-888-883-8045 and share your experiences and insights on living with depression. (Info on Sharing Your Mental Health Experiences here.) You can also leave comments below.
APA Reference
Gray, H. (2010, December 12). Hope for Recovery from Depression, HealthyPlace. Retrieved on 2023, December 3 from https://www.healthyplace.com/blogs/radioshowblog/2010/12/hope-for-recovery-from-depression
Author: Holly Gray
when i was 17 i was tacking in to hospital i was lad on a bed my heads and legs wear tired down in there 1year half
Leave a reply