Supporting Mentally Ill Family Members in Differing Ways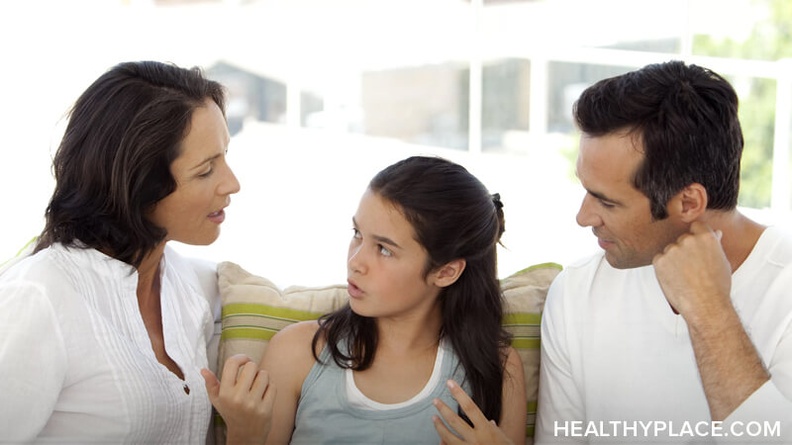 I spoke a little bit in my last video post, "What Is Your Supportive Style," about how my family all had different ways of supporting my mentally ill brother when he was first diagnosed with anxiety and depression. What started as a reason to argue has turned into one of our greatest strengths as a family -- how lucky are we to have so many different types of support to offer our loved one and each other?
Knowing When To Support Mentally Ill Loved Ones
The key thing for us was to identify the most appropriate timing for each of the different ways of supporting mentally ill family members. For example, the type of support that comes most naturally to me is emotional support. I'm a listener, a hugger, and a touchy-feely sort of person. In my brother's case, my skills are best placed in the debriefing stage of a crisis -- like after a panic attack when he wants to talk about what happened.
My mother, on the other hand, is naturally a practical supporter. She's the person you want on your side during a crisis -- she comes armed with facts and has no qualms about arguing on my brother's behalf. She's a born advocate, and her ways of supporting my brother were especially invaluable in the early days of his mental illness diagnosis when she fought to secure appropriate healthcare supports for him.
Discovering Your Support Style
My dad struggled to find his supportive style in the early days, but we've found that he's really good at being a distractor. My dad will spend quality time doing something fun with my brother and never bring up his illness -- which is exactly the type of support that's needed sometimes. This has been especially helpful when symptoms like low mood are humming in the background -- playing a video game with no demand for serious conversation can be an excellent support for my brother.
Complementing Styles in Supporting Mentally Ill Family Members
My family and I have learned to tag-team our supportive styles. My parents will often contact me when they suspect my brother's anxiety is high and suggest that I talk to him. I will sometimes contact my mother (with consent obviously) if my brother says something that makes me think he might need more practical support. My dad instinctively knows when to swoop in and make the mood a little lighter for my brother after a crisis. We all have completely different ways of supporting the same person -- but we're very much a team.
As I type this, it sounds like we have a pretty efficient support system in place -- but let me assure you, it took a lot of trial and error and we still get it terribly wrong sometimes.
What are your experiences in supporting a mentally ill family member? Are there different support styles within your family or are you all on the same page? Share your thoughts in the comments.
APA Reference
Spendlove, N. (2020, July 6). Supporting Mentally Ill Family Members in Differing Ways, HealthyPlace. Retrieved on 2023, September 28 from https://www.healthyplace.com/blogs/mentalillnessinthefamily/2020/7/supporting-mentally-ill-family-members-in-differing-ways
Author: Nicola Spendlove