Summer Transitions for Parents With Mental Illness
Parents with mental illness, expect summer transition behaviors from your children. We often underestimate what a huge transition our children experience as they finish up the school year (Help Your Child Feel Confident at the End of the School Year). Their routines change dramatically, as do ours. It is normal for kids to be grumpy, overly tired, and even combative as they work through major transitions in their lives. Parents with mental illness expecting these transitions into summer may have an easier time working with their kids and avoid mental health triggers.
Summer Transitions Can Be Difficult for Kids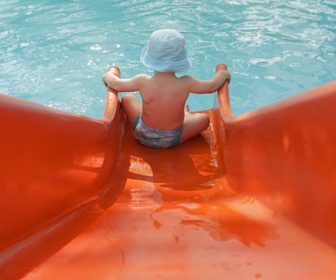 Transiting this summer can make for grumpy kids. As summer begins, kids must transition from listening to teachers and coaches during the day to following a completely different routine at home, in camp, or in daycare. It's natural for them to miss their friends and the routine they were accustomed to (School Days). Sometimes they act out in response to their changing environment. Their behavior can get in the way of your family's summer fun.
Be Ready for Summer Transitions to Avoid Mental Illness Triggers
Even if you're staying at home with a litany of fun things planned to do with your kids, you can become easily discouraged, which can lead to becoming easily triggered. Spending your first days of summer disciplining your kids is not nearly as much fun as swimming lessons. And yet, it is all a part of the summer transition process. Remember that it is completely natural for parents to feel discouraged in these first few weeks of summer (Don't Wait, Plan for Mental Health Triggers Beforehand). But you can get through the transition. You can still have a great summer with your kids.
For more encouragement, watch this.
Connect with Taylor on Facebook, Twitter, Pinterest, Google+, and her blog.
APA Reference
Arthur, T. (2016, June 29). Summer Transitions for Parents With Mental Illness, HealthyPlace. Retrieved on 2023, October 4 from https://www.healthyplace.com/blogs/mentalillnessinthefamily/2016/06/parents-with-mental-illness-expect-transitions-this-summer
Author: Taylor Arthur