Outpatient Treatment for ADHD
Usually, when treating ADHD, outpatient treatment is the first option to be considered before more intense levels of treatment. Outpatient treatment for ADHD, as well as parenting classes, can enhance the effectiveness of managing the symptoms and behaviors. And while the
symptoms of attention-deficit/hyperactivity disorder (ADHD)
can be challenging, many effective
ADHD treatments
exist that help children improve their ability to pay attention, control their impulsive behavior, and help restrain hyperactivity.
---
Treatment Program:
Lauren Hardy, M.A. writes on behalf of
Ascent Children's Health Services
, which has more than 25 years of providing life-changing treatment for children. We are dedicated to helping children who are struggling with developmental and mental health disorders build the foundation needed for long-term improvement.
---
Outpatient ADHD Treatment Options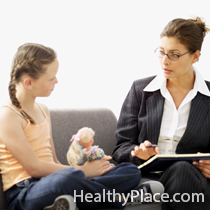 Children who are struggling with ADHD usually benefit from behavior therapy and other forms of outpatient counseling (
ADHD Therapy for Children
). Below are some of the most commonly used methods when it comes to helping children with ADHD.
Parent skills training: These sessions are offered by therapists to help give parents the tools and techniques needed to manage their child's behavior. Parents can learn how to implement token or point systems for immediately rewarding good behavior.
Psychotherapy: This type of therapy works to help children with ADHD come to like and accept themselves despite their disorder. Through psychotherapy, children will explore upsetting thoughts and feelings, look into self-defeating behaviors, and learn better ways of handling emotions.
Behavioral therapy: Behavioral therapy helps children develop more effective ways to work on immediate issues. This type of therapy focuses on directly challenging and changing their thinking and coping abilities which, in turn, leads to changes in behavior.
Social skills training: Just like behavioral therapy, this form of therapy also helps children learn new behaviors. A therapist will talk about and model appropriate behaviors that are important in maintaining social relationships.
Relaxation training: This strategy is effective for teaching children how to relax, which can be effective at reducing hyperactivity and disruptive behavior.
How Parents Can Help Their ADHD Child at Home
It is not uncommon for children with ADHD to have difficulty translating what they have learned in one setting to another. This means that while they are able to implement the skills they have learned in a school setting, they may not be able to control their behavior at home. (
read:
30 Tips on Managing Attention Deficit Disorder (ADD) at Home
) Since consistency is key, parents need to be able to apply the behavioral techniques their child has learned in outpatient therapy, and has been working with at school, in the home environment. Here are some behavioral techniques to implement at home:
Set a time and place for everything to help the child understand and meet expectations
Use clocks and timers. Allow your child plenty of time to complete what he or she needs to
Simplify your child's schedule
Create a private and quiet place that your child has to him or herself
Set up your home in an organized way and model neatness as much as possible
Treating ADHD is not just about medication and counseling. For example, nutritious meals, play time, exercise, and learning better social skills (
ADHD Children and Immature Social Skills
) are also part of a balanced treatment plan that can help improve a child's performance at school, improve his or her relationships with others, and decrease his or her levels of frustration. Some additional strategies they may help your child include:
Make sure they get exercise on a regular basis
Set a regular bedtime to ensure they get consistent, quality sleep
Schedule regular meals and snacks
Try to include protein and omega-3 fatty acids in their diet
If you have a child that is struggling with ADHD, you have a huge influence over the treatment he or she receives. When parents implement the major components of their child's outpatient therapy, they end up developing a family culture that is healthy and supportive to the entire family.
Related ADHD in Children Information
APA Reference
Hardy, L. (2014, September 2). Outpatient Treatment for ADHD, HealthyPlace. Retrieved on 2023, December 1 from https://www.healthyplace.com/blogs/mentalhealthtreatmentcircle/2014/09/outpatient-treatment-for-adhd
Author: Lauren Hardy, MA
They are trying to lock up my son I tell them he's ADHD they won't listen. He's locked up and trying to civil commit because he does well then gets in grown up trouble.
Adhd outpatient treatment
Leave a reply