5 Ways The Internet Causes Mental Illness & What To Do
The Internet is a repository for mental illnesses of every description, but did you know that the Internet is also one of the leading causes of mental illness? That's the conclusion of researchers at The Institute for Advanced Study of Studied Institutionalization (IASSI) who recently published a comprehensive white paper detailing their findings.
At a recent press briefing, IASSI spokesman Reginald Frampton elaborated. "Mentally Ill People, referred to as MIPs in our document, are particularly susceptible to the sustained level of psychosis that characterizes Internet traffic.
"MIPs are already having difficulty sorting out what's real from what's not, and extended immersion in the stew of dementia found in Facebook and other so called 'social networking' sites – which we at the institute call 'nutworking' sites – exacerbates an already worrisome situation.
"Unlike most think tank studies, which are roughly as deep as a Frisbee or the typical TED Talk, we have provided 5 action steps which, if aggressively implemented, will make the Internet safer for MIPs, and a whole lot less tiresome and irritating for non-MIPs. Here they are.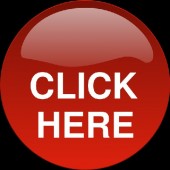 1. No more photographs of bacon. Everybody likes bacon; bacon does not need advocacy. The obsession with bacon is wreaking havoc among MIPs with eating disorders.
2. The word 'awesome' must be eliminated, that's right, eliminated, except in cases where others are being told that the word 'awesome' must be eliminated, such as this one.
3. Clowns and mimes are universally loathed and feared, but nothing arouses existential dread quite like a talking baby. MIPs are okay with the occasional magician or ventriloquist; but the world of big pharma simply isn't big enough to handle what happens when a MIP sees an infant cracking wise in a Brooklyn accent better suited to a 45-year old, beer swilling stevedore.
4. Magical thinking – 'Click Here to End World Hunger' – posts. These posts, which collect signatures for morally attractive liberal causes in hopes of influencing the powers that be so as to ultimately alter social policy for the better, thereby making the world a cheerier place inhabited by unicorns crooning Frank Sinatra tunes – never work. We know this, but MIPs do not. They click 'Like' for hours and, when nothing happens, become ever more despondent.
5. GIFs of people shooting themselves in the foot, walking into moving cars, or exploding. MIPs are no more appalled by lowbrow violence than the average citizen, however, the problem is that these twisted mini-movies repeat endlessly, thereby locking MIP viewers into a kind of video prison. Many a MIP suffering from OCD (Obsessive Compulsive Disorder) has been rendered catatonic by the incessant, repetitive cruelty that only GIFs deliver."
At that point, Mr. Frampton reached for his smart phone and concluded the conference.
APA Reference
McHarg, A. (2013, April 23). 5 Ways The Internet Causes Mental Illness & What To Do, HealthyPlace. Retrieved on 2023, December 9 from https://www.healthyplace.com/blogs/funnyinthehead/2013/04/5-ways-the-internet-causes-mental-illness-what-to-do
Author: Alistair McHarg
Good evening Alistair :) Yikes, no more chocolate covered bacon! (I've never tried it, but it's supposed to be good.)Talking infants freak me out too. Have a great week!
AKA - don't even start with the grumpy cat - grrrr
Leave a reply