Binge Eating Disorder Triggers: What You Should Know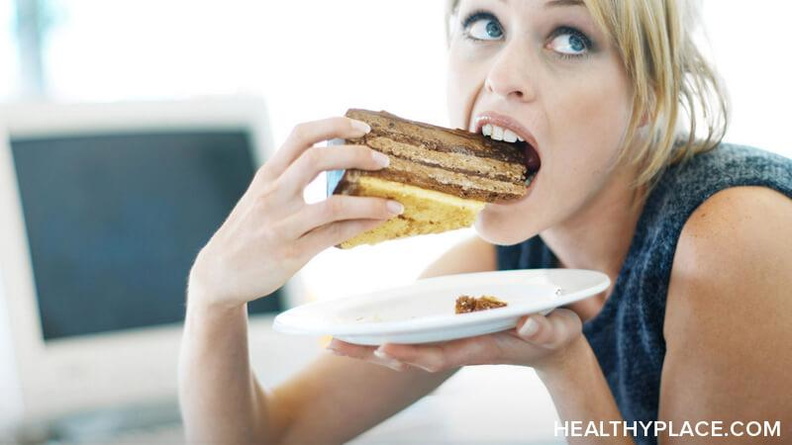 A binge eating disorder trigger is anything that causes an individual's binge eating disorder symptoms to flare up. In many cases, a trigger can cause a binge or overeating. Although not all binge eating disorder triggers can be avoided, it's important to recognize what causes your binges and overeating so you can figure out how to keep it from happening.
What Are Your Binge Eating Disorder Triggers?
Figuring out what your binge eating disorder triggers are is going to take some serious reflection and self-awareness. Think back to the last time you binged. What were you feeling? What were you thinking? What did you binge on?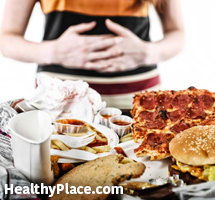 It helps to write all of this down and if you binge again, write down what happened around that binge as well. It can take some time, but eventually you will begin to build a picture of what surrounds your binges and will be able to figure out what is causing the binging or overeating.
My binge eating disorder triggers are mainly emotional. I tend to eat my feelings. Having a comorbidity with bipolar disorder, means that I have a lot of feelings. One of my biggest triggers is waiting too long to eat. If I get too hungry I will start feeling sick because of my gastric sleeve weight loss surgery and will overeat without even intending to because I'm so frantic to stop feeling ill.
What To Do When You Know Your Binge Eating Disorder Triggers
Now that you've established what your binge eating disorder triggers are, you have to start coming up with ways to avoid them and ways to cope with ones that aren't avoidable. For example, you have a food that is particularly triggering, try not to keep it in the house or go to places where it's served. If a person is your trigger, limit your contact with them if you can't avoid them all together.
There are no easy ways to avoid all binge eating disorder triggers in your life. Sometimes you have to interact with people who trigger you or sometimes your favorite binge food is an ultra-common comfort food available anywhere. This is where you need to learn coping skills. Working with a binge eating disorder therapist can help you to practice and perfect different coping skills to help you lessen your binges. Also, lean on your binge eating disorder support system when you need help. Sometimes talking to a friend can distract you enough to stop a binge.
It's important to remember that even with a great support system, awesome coping skills, and fantastic self-awareness, sometimes life will throw things at you which you never expected and you might still binge. If this happens, you are not a failure. Each day is a new opportunity and just because you didn't do well yesterday, doesn't mean you can't do well today. And if today is bad, too, there's always tomorrow.
Find Star on Twitter, Google+, and on her personal webssite.
APA Reference
LaBranche, S. (2015, November 12). Binge Eating Disorder Triggers: What You Should Know, HealthyPlace. Retrieved on 2023, December 8 from https://www.healthyplace.com/blogs/bingeeatingrecovery/2015/11/binge-eating-disorder-triggers-what-you-should-know
Author: Star LaBranche