Self-Esteem: Be Your Own Kind of Beautiful
I believe low self-esteem plays an extremely large role in social anxiety. In my head, I have to be this perfect person and have my life all together. Therefore, when scary social situations creep into my trying-so-hard-to-be-perfect life, a vicious cycle begins. I worry so much that people will think less of me if they found out about my anxiety and panic attacks. I worry about worrying! Which then only makes the situation more scary and on and on it goes.
Sometimes dealing with symptoms of anxiety or panic can be frustrating or even downright depressing. I've had days thinking, "Why me?" "Why can't I just be normal?" or other similar thoughts. Engraved deep down inside festered a mistaken belief that I was not worthy of being loved because of my anxiety.
Over time, I've learned that type of negative thinking will never improve my situation, it only makes it worse. The fact is I am not normal, and probably never will be.
Anxiety doesn't define me, but it is a part of who I am. And in order to control my anxiety I have to accept myself as I am right now.
POSITIVE AFFIRMATION ALERT:
"Even with my anxiety, I am a lovable and valuable person."
Positive affirmations may sound silly, but they really have been one of the best ways for me to cope and slowly build up my self- esteem. Positive affirmations are statements that describe a desired situation. This affirmation I use to help me remember that I am worthy of love even when things are at their worst.
A tip worth mentioning: Post positive affirmations around your home where you will see them often. By reading them often you replace the negative thoughts in your subconscious with the positive ones.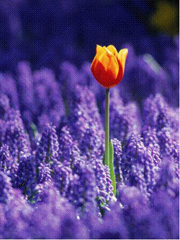 I also like the phrase, "Be Your Own Kind of Beautiful." Embrace that you are different, and look for the good. Anxiety may leave it's scars, but it does a soul some good too. I believe anxiety has blessed me to be more caring and compassionate towards others. It's kept me humble many times. It reminds me to keep an open mind and not be as judgmental to others as I fear they are to me.
"...the Lord seeth not as a man seeth; for man looketh on the outward appearance, but the Lord looketh on the heart" (Samuel 16:7).
We grow the most during times of adversity as opposed to when everything in life is perfect. It is through opposition and adversity that we become stronger, deeper, and wiser individuals.
"Raising one's self-esteem takes changes in behavior. Behavior will change with practice and intention. Self-esteem is an achievement--a process that empowers, energizes and motivates. It is not something that we have, but the experience of things that we do. Self-esteem is the experience of being capable of meeting life's challenges and being worthy of happiness" ( La Belle Foundation S.E.L.F.).
APA Reference
White, A. (2010, January 21). Self-Esteem: Be Your Own Kind of Beautiful, HealthyPlace. Retrieved on 2019, August 19 from https://www.healthyplace.com/blogs/anxiety-panic/2010/01/be-your-own-kind-of-beautiful
Author: Aimee White