How Many Medications For Bipolar Should I Try?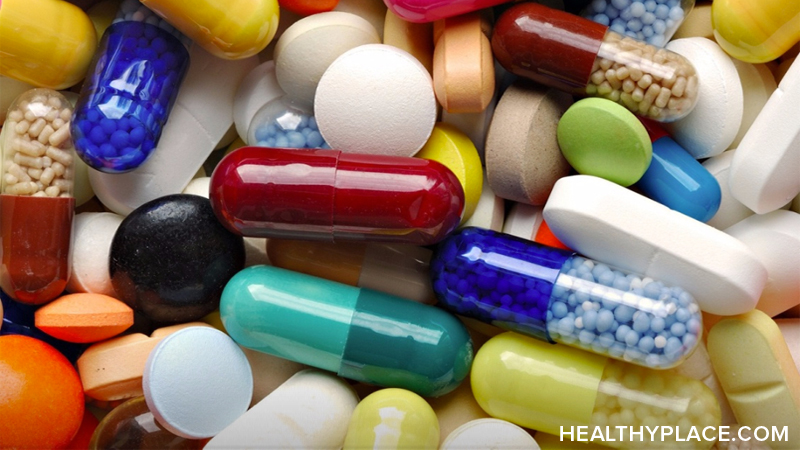 When it comes to finding the right bipolar medications, it's really a matter of trial and error.
Gold Standard for Treating Bipolar Disorder (part 5)
This is a difficult question for many healthcare professionals as well as people with the illness. It's known that the first bipolar disorder medications tried are not always successful and that a trial and error process is usually indicated. Some people try medications for a year or more until they find something that works for them. Considering bipolar medication side-effects and the impact on the body when stopping or changing medications, it's important that you work with your healthcare professional closely when you're asked to try a new medication.
How Long Does it Take for Bipolar Disorder Medications to Work?
Medications work differently in each person. This can lead to a lot of frustration if you feel your medications aren't working, but the reality is that finding a combination of medications that works for you can involve a lot of trial and error. This does sound discouraging, but the alternative is often worse than trying the medications. If you're working with your healthcare professional on the right course to take, he or she should be able to let you know what to expect. This highlights the reason it's so important that you have a medications healthcare professional who really knows how to prescribe and monitor medications correctly
APA Reference
Fast, J. (2009, February 13). How Many Medications For Bipolar Should I Try?, HealthyPlace. Retrieved on 2023, December 3 from https://www.healthyplace.com/bipolar-disorder/bipolar-treatment/how-long-does-it-take-for-bipolar-disorder-medications-to-work-gsd
Last Updated: June 1, 2019