Questions to Ask Your Doctor
Questions to ask your doctor if you are diagnosed with bipolar disorder.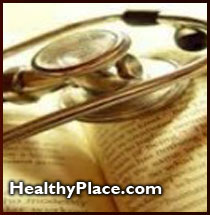 Review the following 'Questions To Ask' about bipolar disorder so you're prepared to discuss this important health issue with your health care professional.
1. What has led you to my diagnosis of bipolar disorder?
2. What are the names and types of my medications and what are they supposed to do?
3. How and when do I take these medications? Are there any side effects?
4. Will they react with one another?
5. What should I do if I notice side effects?
6. How long do I have to take these medications?
7. What if I want to become pregnant? How will my medications and/or my condition affect my pregnancy, my baby, and the safety of my nursing my baby?
8. Would I benefit from psychological counseling?
9. How can I keep my sleeping patterns regular?
10. What should I do if I begin to have trouble sleeping or waking up?
11. Other than medication, counseling, and attention to my sleep-wake cycle, what other things could I do to increase my chances of staying well?
next: Bipolar Disorder: Preventing a Relapse
~ bipolar disorder library
~ all bipolar disorder articles
APA Reference
Staff, H. (2008, November 3). Questions to Ask Your Doctor, HealthyPlace. Retrieved on 2023, December 9 from https://www.healthyplace.com/bipolar-disorder/articles/questions-to-ask-your-doctor-about-bipolar-disorder-diagnosis
Last Updated: April 6, 2017