Alzheimer's Non-Aggressive Behaviors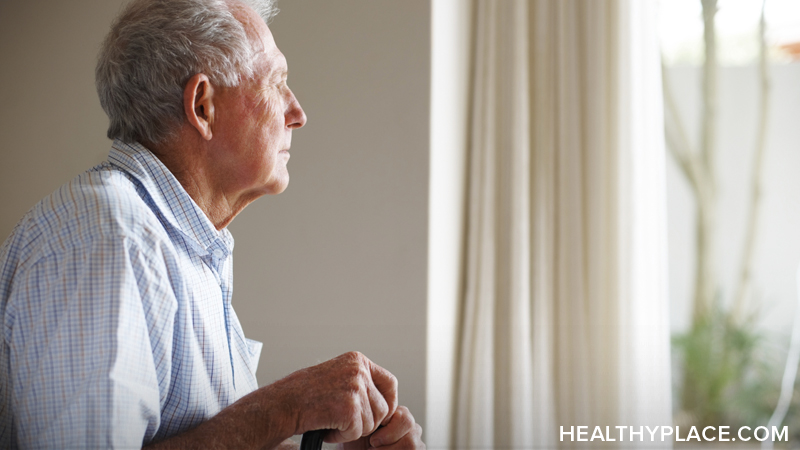 Pacing, fidgeting and being suspicious are common non-aggressive behaviors exhibited by Alzheimer's patients. Learn how to deal with them.
Pacing is aimless wandering, often triggered by a feeling of pain or boredom or some distraction in the environment, such as noise, smell, or temperature. There are a number of reasons why a person with dementia may pace up and down a room.
They may be hungry or thirsty or constipated, in pain, or many simply want to use the toilet and be unable to tell you. Check on these kinds of possibilities.
They may feel ill or they may be suffering the side-effects of certain medicines. If you suspect that this may be the case, contact the GP.
They may be bored, or they may not be using up all their energy. Try to find appropriate activities or enjoyable forms of exercise.
They may be upset by noisy or busy surroundings. They may stop walking up and down if they can find a quiet place to sit.
They may be angry, distressed or anxious. Try to find out how they are feeling and show that you understand.
However, in some cases, pacing may be due to changes that have taken place in a person's brain. Try to distract them. However, if you are unable to prevent them from pacing:
Try to find somewhere they can walk in safety without disturbing anyone else.
Encourage the person to choose comfortable clothes and supportive shoes.
Check their feet regularly for any redness, swellings or blisters which may need attention. Contact the GP or community nurse if you are concerned.
Try to persuade the person to rest from time to time and offer drinks and snacks.
Fidgeting and Alzheimer's Patients
A person with Alzheimer's may fidget constantly. They may be uncomfortable, upset, bored or need more exercise. The fidgeting may be associated with the damage in the person's brain.
Check whether the person is too hot, too cold, hungry or thirsty or whether they want to use the toilet for example.
If they seem upset, try to find the reason and reassure them.
Try and distract their attention with an interesting activity or involve them in some form of exercise.
Give them something to occupy their hands such as a soft toy or worry beads, or provide a 'rummage' box containing interesting objects.
Hiding and Losing and Alzheimer's Patients
The person may deliberately hide objects to keep them safe and then forget where they are or indeed that they have hidden them at all.
The wish to hide articles may be partly due to feelings of insecurity and a desire to hold on to the little that they still have. Try to reassure the person, however impatient you may feel.
Do not leave important documents lying around and make sure you have a spare set of keys if they are likely to lock things away.
Try and find out the person's hiding places so that you can tactfully help them to find 'missing' articles.
Some people may also hide food, perhaps intending to eat it later. If this is the case you may need to check hiding places regularly, and discreetly dispose of any perishable items.
Suspicion and Alzheimer's Patients
People with Alzheimer's sometimes become suspicious. They may worry that other people are taking advantage of them or intend to harm them in some way. For example, when they mislay an object, they may accuse someone of stealing from them, or they may imagine that a friendly neighbor is plotting against them. Such ideas may be partly due to failing memory or an inability to recognize people they know, and partly due to the need we all feel to make sense of what is happening around us.
Although such attitudes can be very difficult to live with, try to avoid arguing. State calmly what you know to be true, if appropriate, and then reassure or distract.
Explain to others who are in contact with the person that any unfounded accusations are caused by the Alzheimer's and that they should not be taken seriously.
However, you should not automatically dismiss the person's suspicions if there is any possibility that they may be true.
Sources:
Jiska Cohen-Mansfield, Ph.D., Managing Agitation in Elderly Patients With Dementia, Geriatric Times, May/June 2001, Vol. II, Issue 3.
Zaven S. Khachaturian and Teresa Sluss Radebaugh, Alzheimer's Disease: Cause(s), Diagnosis, Treatment, and Care, 1996.
Alzheimer's Association
APA Reference
Staff, H. (2021, December 20). Alzheimer's Non-Aggressive Behaviors, HealthyPlace. Retrieved on 2023, September 24 from https://www.healthyplace.com/alzheimers/behaviors/non-aggressive-behaviors
Last Updated: January 5, 2022