Obtaining a Copy of Your Child's Records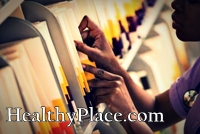 If you are to keep thorough records, it's critical that you have copies of all of your child's records. This includes informal notes between teachers, as well as formal records. The only record you can't necessarily access is, say, a note a teacher wrote to herself and has never shown anyone else.
Most districts are very cooperative with parents in letting them review their child's file. You're also entitled to a copy of the files. Some parent-friendly districts will do this for free, while others may charge a fee. They can do this as long as the charge is nominal and the cost isn't a financial burden to the family.
If, for some reason, your district has a real problem with your examining the files, you might take the sample letter below and individualize it to your circumstances. Be aware that a district can have a number of files on your child, not just the special education file.
There can be informal inhouse correspondence, letters, the cumulative file kept at school on each child, and a very important file that isn't usually brought out unless you pull teeth, and that's any "disciplinary file". This is a very important file as it can contain very one-sided information and incidences that the parent was never made aware of. You need that file if you want to write safeguards into a 504 plan or an IEP for your child with ADHD.
Sample Letter
Dear (Superintendent, Spec. Ed Director, etc.)
I find that I may have a gap in my education records for my son Johnny Read, an 8th grade student at Alberson Junior High. I understand that it is my right, under FERPA, to examine any and all records that are personally identifiable regarding my son. This includes any medical records, special ed records, formal or informal correspondence, evaluations, teacher notes, etc. I understand that I will not access a note if only the teacher writing it has seen it.
I am respectfully requesting that these records be brought together in one place for my review. I would also like the district to provide a copy. In this way we can all access the same information and make a more meaningful team when we meet to discuss Johnnie's education.
I also ask that someone present at the review certify that the records present do indeed represent all records held regarding Johnny. That should not be a problem as I understand that the district may have someone present while I review the papers.
I appreciate your cooperation and look forward to hearing from you so we can set a time and place that is convenient to both of us to review these records.
Mrs. XXX will be accompanying me in order to help me log the individual records as we review them.
Sincerely,
Your Name
---
---
next: Positive Qualities of ADD
~ back to Parent Advocate homepage
~ adhd library articles
~ all add/adhd articles
APA Reference
Staff, H. (2007, June 7). Obtaining a Copy of Your Child's Records, HealthyPlace. Retrieved on 2023, September 28 from https://www.healthyplace.com/adhd/articles/obtaining-a-copy-of-your-childs-records
Last Updated: February 13, 2016