Activities for ADHD Children and Family Members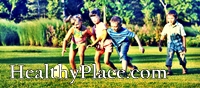 Information for children with ADHD and their families regarding activities and tourist attractions around the UK, along with their policy regarding accommodating disabled children.
Ideas for family days out
Being able to go out and about and enjoy the activities that all families enjoy is important for children with ADHD. It is also important for their siblings. The following are some ideas about how to plan for activities and also gives details of some of the concessions that are available.
Evidence of your ADHD child's disability
Many tourist attractions will need evidence of a child's disability and their care needs before they will offer concessions. This is particularly true for children with ADHD who may have near-invisible needs. The best person to ask to provide this evidence is probably your GP. Failing that, a letter from a social worker or evidence that you receive Disability Living Allowance may be enough.
Planning ahead
It is always worth planning a bit ahead and phoning the place you want to visit to find out what is on offer beside concessions. Some attractions publish special guides for visitors with special needs which they will normally be happy to send you. Most places are very happy to accommodate special needs children and many even go out of their way to offer help and support.
Eating out
If eating out is a problem, bear in mind that many big chains of restaurants have policies on providing for people with special diets. You can generally get details of these policies by phoning your local branch. For example, most branches of MacDonalds will serve an extra burger as a substitute for a bun. Most chains should be able to provide you with details of the ingredients of their products so you can check they are safe.
National Key Scheme
If you are planning a day out with a child with ADHD, accessible toilets may be an issue, especially if your child is likely to need assistance from a member of the opposite sex. Disabled toilets are one solution but many of these are part of something called the National Key Scheme and can only be used by people with a Radar key. Although this scheme can be frustrating if you don't have a key, it does ensure that disabled facilities are maintained to high standard and can't be abused by non-disabled members of the public.
Disneyland Paris
and the other Disney theme parks are normally happy to allow guests with special needs to use special entrances to the rides which often means they do not have to queue.
For more information Click Here
Alton Towers
offers special discount rates for people with disabilities and up to two helpers. If you book your tickets in advance they allow for priority access to the park, which means you can queue jump on arrival but can't queue jump for individual rides.
Legoland Windsor
admits one carer without charge when accompanying a disabled child: You can either ask for your carers pass at the customer service window to the right of the ticket office or better yet call ahead and it will be waiting for you! Also ask for their leaflet Special needs facilities at Legoland. The handicapped parking is also very close to the entrance. If you can get there by 9.30am to be ready when the doors open at 10am you can also have about an hour before the crowds arrive. When it does get crowded go to the miniature village for an hour. The kids love it. The park is very brightly coloured and very visual.
For more information Click Here
Thorpe Park
has a special guide for visitors with disabilities. They will normally be happy to allow guests with special needs to use special entrances to the rides which often means they do not have to queue.
Their guide says: "RIDE ACCESS Guests with disabilities who are unable to use the normal queue lines, may visit our Guest Services Office where they may be able to receive preferential ride access wristbands (documentary proof of disability will be required). These wristbands allow preferential access to most of the rides via entry points designed for ease of access. Please note that Helpers/companions will not be allowed preferential access unless they are accompanying a guest with a disability onto the ride.
Please make yourself known to a Ride Host on arrival at the access points, or use the yellow courtesy phones where provided.
For safety reasons, the number of guests with disabilities permitted on certain rides at any one time may be limited. Therefore you may be asked to divide your party into smaller groups, and possibly experience a wait before you board. In certain situations (such as extreme weather conditions, mechanical problems or power interruptions), it may be necessary for guests to be evacuated from the rides, possibly from the highest point. The icons C and X are used in the table overleaf to indicate what is involved in evacuations and whether particular rides are suitable.
---
---
---
RIDE SAFETY
This guide contains extra information that may be relevant to Guests with disabilities, and it is in addition to general ride restrictions (including height, size, and loose item restrictions) that are applicable to all Guests. These are detailed on information boards at the entrance to the rides, and it is the responsibility of all Guests to check these before deciding to ride.
Several rides are unsuitable for guests with heart, neck, or back conditions, or expectant mothers, and we strongly recommend that guests who have had recent surgery or an injury do not ride certain attractions. On many of our rides, guests will need the ability to brace themselves in an upright position. These restrictions apply to most rides and are detailed on signage at the ride entrances where they are applicable, and the icons B and H overleaf indicate on which rides they apply. All rides require guests to keep their arms and legs inside the ride carriages, and remain seated at all times. Not all rides are suitable for all guests. Each ride has strict operating requirements that all riders must meet. Please do not ask our Hosts to break these rules as they are there for your safety!
As well as taking note of the ride restrictions, we strongly suggest that you watch our rides in motion before making a decision on whether to ride.
HELPERS/COMPANIONS
For safety reasons, guests with disabilities are required to have at least one helper over the age of 18 accompany them onto the rides. Helpers will also be issued wristbands and must be present at Guest Services with the guest with a disability.
For Guests who are unable to walk unaided, rides that involve a complex evacuation procedure have an additional requirement that a minimum of two Helpers over the age of 18 accompany them onto the ride. Details of this additional requirement are contained in the table overleaf.
Helpers accompanying Guests with disabilities onto the rides are required to sit in the same carriage, boat, seat or row as the disabled Guest they are assisting.
Helpers must be able to assist disabled Guests with loading and offloading (including their transfer from wheelchairs). Our Hosts will give full instructions, but for everyone's safety, we will leave all lifting to the Helpers. Helpers must also be able to communicate any safety restrictions and messages, and assist with any emergency or evacuation procedures, which may involve the lifting and transfer of the disabled guest from the ride carriage into an evacuation chair at high level.
In addition to the required minimum number of Helpers over the age of 18 that MUST accompany Guests with disabilities onto the rides, several rides can also accommodate a certain number of additional Helpers or companions. Details of the numbers that can be accommodated are contained in the table overleaf."
For general information Click Here
Chessington
has a special guide for visitors with disabilities. They will normally be happy to allow guests with special needs to use special entrances to the rides which often means they do not have to queue.
Their guide says: "This Guide has been designed to assist you by providing details of our services and facilities for Guests with disabilities, particularly those using wheelchairs. The guide contains information about special facilities, access points and guidance notes to help make your day at Chessington World of Adventures a magical one. Most areas of our Park, including parking, restaurants and toilets, are fully accessible for wheelchair users and Guests with other special needs, all of whom will be warmly welcomed by our hosts. However, not all rides are suitable for all our Guests. Each ride has strict operating requirements, which our Hosts have to follow for health and safety reasons.
Please Note: if you have difficulty queuing, easy access to the rides may be made via the exit for those who have been allocated a wristband. In order to obtain your wristband, please visit the Medical Centre (located behind Tomb Blaster in the Forbidden Kingdom) where you will find fully qualified medical staff trained to assess your needs. For the purpose of health and safety, the number of disabled Guests permitted on any ride at any one time may be limited. For this reason easy access may not be available for the whole party - please refer to the rides table inside for further details.
On arrival at the access point to a ride, please contact a Ride Host for assistance. It may be necessary to wait a few minutes before boarding a ride. Guests should use their discretion when deciding whether or not to go on a ride and we suggest that you watch the ride before making a decision. In all cases, the disabled Guest must have someone to help with loading. All Ride Hosts will give full loading instructions and assistance to both disabled Guests and their helpers prior to and during loading. In the interests of safety, however, our hosts will leave all lifting of the disabled Guest in the expert hands of their helpers.
Group organisers are relied upon to consider the suitability of each venue and to provide adequate supervision for Guests in their care on rides and throughout their visit.Guide dogs and hearing dogs are permitted, but for the convenience of all our Guests, we regret that pets and other animals are not permitted at Chessington World of Adventures.
For general information Click Here
---
---
---
Daysout.com
Daysout.com lists hundreds of the major attractions and events in the United Kingdom. This gives many ideas on days out for families with a disabled child. There is a helpful map given divided into regions of the United Kingdom for people to click on and read up on the attractions. In addition, some attractions have been given a ribbon symbol to show that an Autism Awareness pack has been read by the organisation highlighted.
Drayton Manor Theme Park
People with a disability provide proof of disability such as Disability Living Allowance (DLA) forms can get in at a considerable concession along with one carer. Inside the park they are permitted to go to the front of the queue on any ride they want to go on along with three family members. All people with an autistic spectrum disorder and their families are issued with a wristband on entry and have full access to rides without queueing.
http://www.draytonmanor.co.uk/
National Ice Centre
Throughout the calendar year the NIC (National Ice Centre) runs several Sunday lunchtime inclusion sessions (subject to availability). The ice pad is available to as many disabled schools/individual families that are interested. Able-bodied siblings or friends are welcome on the session at the price above. Please note that sessions are to be pre-booked. We have worked in association with many special needs schools. An email database is set up to let families know when the sessions are. Please contact Skate Reception at the NIC for further information. Special 30 minute inclusion sessions on Sundays between 1.15-2.15pm. Skaters can use the Centres hire skates, purpose built sledges or their own wheelchairs. Sessions available for special needs school/groups on Tuesday or Thursdays 11.00-11.30am or Monday and Wednesdays 2.00-2.30pm subject to ice availability. All bookings must be made in advance. Coaching staff assist and encourage individuals. Carer skates for free (1:1).
http://www.national-ice-centre.com/
Details special facilities available at a range of major London attractions.
For similar information about other UK cities contact the town's main Tourist Information Centre.
---
---
APA Reference
Staff, H. (2008, December 31). Activities for ADHD Children and Family Members, HealthyPlace. Retrieved on 2023, October 4 from https://www.healthyplace.com/adhd/articles/activities-for-adhd-children-and-family-members
Last Updated: May 7, 2019