Alcohol Abuse Treatment: Treatment for Alcoholism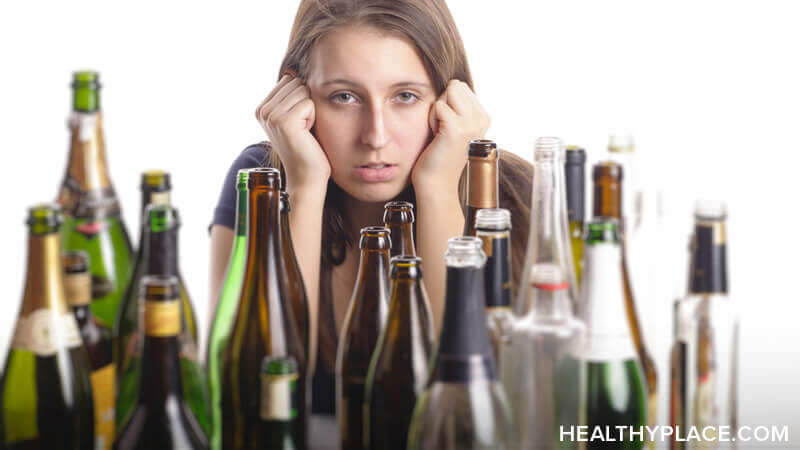 Alcoholism is a progressive illness that can destroy the life of the alcoholic and those around him. When someone abuses alcohol to the point of becoming an alcoholic, specific treatment for alcoholism is often necessary. Alcoholics can almost never get better without some form of directed alcohol addiction treatment. Alcohol abuse treatment and alcoholism treatment programs can take several forms.
A professional rehabilitation program
A self-help alcohol addiction treatment
Alcohol abuse therapy
No matter which treatment for alcoholism is chosen, support from those around the alcoholic is critical for successful treatment of alcoholism.
Alcohol Abuse Treatment - Alcoholism Treatment Rehabilitation Programs
Alcoholism treatment rehabilitation programs (sometimes simply called rehab) are formal programs that can be done on an inpatient or outpatient basis. Alcohol treatment rehab is typically done in an addiction treatment center or in a hospital and the alcohol addiction treatment is generally done by doctors, nurses and other certified individuals. Often many of the people in rehab treatment for alcoholism are people in recovery themselves.
Alcoholism treatment rehabilitation programs are available in these formats:
Inpatient - in a hospital
Outpatient or partial hospitalization - Sometimes called day treatment
Residential - where the alcoholic lives at the addiction treatment center
No matter what kind of rehabilitation treatment program for alcoholism is chosen, these steps are common:
An in-depth assessment is conducted in order to fully understand the alcoholic and the alcohol addiction treatment that would be best for him. This assessment is done by a doctor or a substance abuse counselor and may include information given by the family and friends of the alcoholic.
An alcoholism treatment plan is created that outlines problems, treatment goals and the ways to meet those goals. This may also include treatment of health issues besides addiction such as a mental illness.
The next step may be medical care during the initial alcochol withdrawal period, known as detoxification or simply detox. Medical care during detoxification depends on the specific alcoholic's drinking pattern and risk factors for adverse events during detox. Medical care may also be necessary as medication needs to be given during alcohol detox and recovery.
Alcohol therapy, including group and individual counseling, will occur during the treatment for alcoholism. Types of counseling vary by alcohol addiction treatment program.
Education about alcoholism and alcoholism treatment will occur, sometimes including books to read, written assignments and behaviors to initiate.
Life skills are generally also taught during alcohol abuse treatment to help put into place healthy ways of dealing with issues that were previously dealt with by drinking.
The alcoholic may be tested for drug and alcohol use during alcohol addiction treatment.
Relapse prevention techniques are often taught during rehabilitation to help prevent future drinking.
Self-help groups such as Alcoholics Anonymous are introduced.
Family education and counseling services are provided or coordinated by the alcohol addiction treatment program to help the family through the problems and behavioral patterns caused by the problem drinker. (read: living with an alcoholic)
Follow-up care may be provided by the alcoholism treatment program or may be provided by associated health systems.
Alcohol Abuse Treatment - Self-Help Alcohol Addiction Treatment
Self-help alcohol addiction treatment may include a number of self-paced resources such as websites, books and support groups. Common alcoholic treatment and support groups include Alcoholics Anonymous and SMART (self-management and recovery training) Recovery and Secular Organizations for Sobriety.
The alcohol addiction treatment provided by Alcoholics Anonymous (AA) places importance on working through 12 predefined steps to achieve and maintain recovery. Also central to AA is the concept of a sponsor. The sponsor is a recovering alcoholic chosen by the alcoholic seeking treatment to guide the alcoholic through the 12 steps, as well as provide support to keep the alcoholic from drinking. Alcoholics Anonymous requires members to attend meetings which are always free.
The treatment for alcoholism provided by SMART Recovery is a set of tools and skills used by the alcoholic to attain and maintain recovery. SMART recovery offers free in-person and online meetings. This alcohol abuse treatment focuses on these four points:
Motivation to abstain from drinking
Coping with the urge to drink
Problem solving skills to manage thoughts and behaviors
Lifestyle balance for short-term and long-term pleasures
Alcohol Abuse Treatment - Alcohol Abuse Therapy
Alcohol abuse therapy is often included in alcoholism treatment rehabilitation programs and is sought out by those using self-help alcohol addiction treatment as well. Alcohol abuse therapy may be individual, group, couple or family counseling. Alcohol abuse therapy may be based on a prescribed method such as cognitive behavioral therapy or more unique to the individual such as psychotherapy.
APA Reference
Tracy, N. (2021, December 15). Alcohol Abuse Treatment: Treatment for Alcoholism, HealthyPlace. Retrieved on 2023, December 11 from https://www.healthyplace.com/addictions/alcoholism/alcohol-abuse-treatment-treatment-for-alcoholism
Last Updated: December 29, 2021