Physically Abused? Where to Get Help for Physical Abuse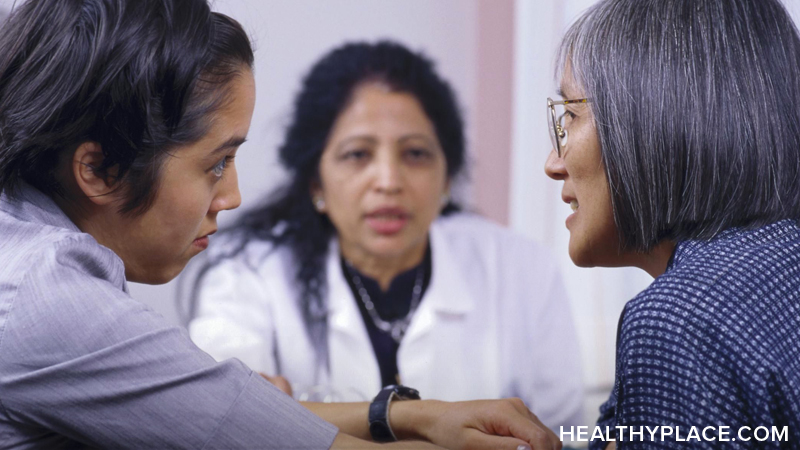 People who are being physically abused often feel trapped and like there is no help available for them, but this isn't true. There are many resources available for physical abuse help. Whether the physical abuse has just started or whether it has escalated into a life-threatening situation, there are services available to help those being physically abused.
Immediate Physical Abuse Help
If you or someone you know has been physically abused and is injured, you should seek immediate medical attention. Depending on the severity of the injury, this may require calling your doctor, going to the emergency room or calling 9-1-1.
It's important to remember that healthcare professionals are on your side and want to help you get out of physically abusive situations. Doctors and other healthcare workers can refer you to the resource most appropriate for your current situation.
Additional Help for Physically Abused
Help for those who have been physically abused but are not currently injured is also readily available. Hotlines for physical abuse help include (in the United States):
For help with intimate partner abuse, contact the Domestic Abuse Helpline for Men and Women: 1-888-7HELPLINE http://dahmw.org/
For domestic violence contact the National Domestic Violence Hotline: 1-800-799-SAFE or 1-800-787-3224 (TTY) http://www.thehotline.org/
To get help with teenage dating abuse contact loveisrespect.org. This national program provides a hotline, live chat, texting and other services: 1-866-331-9474 http://www.loveisrespect.org/
For help with physical abuse involving gay, lesbian, bisexual and transgendered people call the Gay and Lesbian National Hotline: 1-888-THE-GLNH http://www.glnh.org
For help with physical abuse containing sexual abuse contact The Rape, Abuse, Incest National Network: 1-800-656-HOPE http://www.rainn.org/
For international agencies, see the HotPeach Pages: http://www.hotpeachpages.net/
Any of the above resources can help you file a report with the authorities about the physical abuse if you so choose.
---
---
For additional resources and physical abuse help contact:
For a list of shelters in the United States see WomensLaw.org: http://www.womenslaw.org/gethelp_type.php?type_name=State%20and%20Local%20Programs
For help finding a lawyer contact the Commission on Domestic and Sexual Violence: http://www.americanbar.org/groups/domestic_violence.html
National Resource Center on Domestic Violence: http://www.nrcdv.org/
National Coalition Against Domestic Violence: http://www.ncadv.org/
next: Women Abuse: Why Some Men Abuse Women
~ all adult physical abuse articles
~ all articles on abuse
Last Updated: May 26, 2016