Self-Help Stuff That Works
Your Home on the Web For the Best of Self-Help Stuff That Works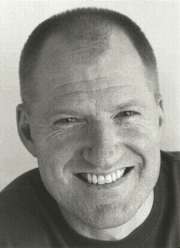 Hello. I'm Adam Khan and I'd like to welcome you to a wide-ranging exploration of the field of self-help. Most of the material here will help you feel better more often by changing the way you think or the way you deal with other people. Those two areas have the greatest impact on your level of happiness, your mental health, and your effectiveness in life.
I'm the author of the book, Self-Help Stuff That Works, a published collection of articles I wrote for the newsletter, At Your Best, published by Rodale Press (publishers of Men's Health, Prevention Magazine, etc.).
Here, at HealthyPlace.com, I'm going to share with you the principles for eliminating some of the unhealthy and probably unnecessary frustration, worry, stress, etc., in our lives. The best place for you to begin your exploration is the Immediate Relief Page, where you'll find remedies for any negative feelings you're having at the moment.
Thanks for coming by. Take a look around and let me know what you think. I would love to hear from you.
---
---
next: About Me
APA Reference
Staff, H. (2008, November 21). Self-Help Stuff That Works, HealthyPlace. Retrieved on 2023, December 1 from https://www.healthyplace.com/self-help/self-help-stuff-that-works/self-help-stuff-that-works-homepage
Last Updated: June 14, 2016