List of Bipolar Support Groups Online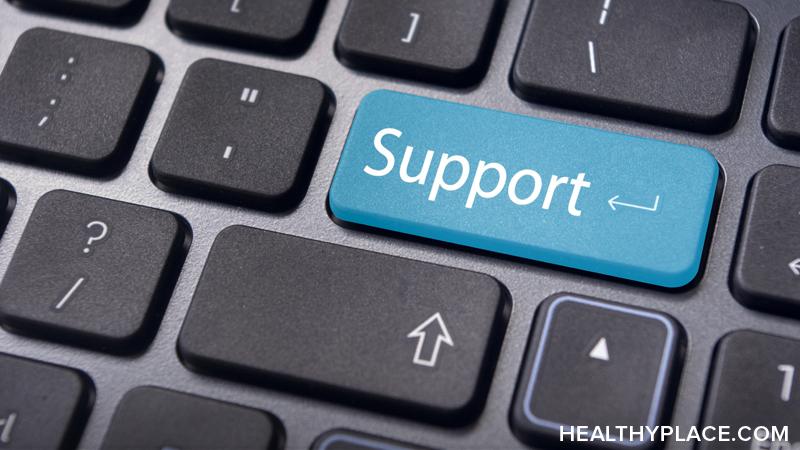 Many bipolar support groups are offered online as an alternative to in-person support groups. While in-person bipolar support groups do have advantages, they aren't available or feasible for some people. Read on to learn about online bipolar support groups, including chatrooms.
What Is an Online Bipolar Chat, or Support, Group?
Online bipolar disorder support groups are very much like in-person bipolar support groups but they don't have the limitations of time and space. The online support groups are generally free, in real-time and can be offered by large organizations such as the Depression and Bipolar Support Alliance (DBSA) or by smaller groups.
Like in-person support groups, bipolar online help groups offer:
A place to share experiences surrounding bipolar
A place to discuss bipolar coping skills
A place to make connections with others and offer hope
According to the DBSA:
"These virtual meetings are just like the DBSA support groups offered by our affiliated chapters and provide the same hope, help, and support needed for a lifetime of wellness and recovery."
Online bipolar support groups also often exist specifically for loved ones or welcome loved ones into their groups.
Why Choose an Online Support Group for Bipolar?
Remember, online bipolar support groups are not the place to go if you're in crisis. If you're in an immediate crisis call 9-1-1, go to an Emergency Room or call the National Suicide Prevention Lifeline at: 1-800-273-8255.
Bipolar groups online have advantages for some. For example, a person may not be able to attend an in-person meeting due to the time it is offered or its location. Similarly, someone might not be able to attend in-person groups because they are not available in a specific area. (If you can't find a support group in your area, the DBSA can help you set one up.)
Considerations When Signing Up for an Online Bipolar Support Chatroom
Most online support groups for bipolar disorder require you to sign up for access. Various pieces of information are required, but a real e-mail address is a minimum. Keep in mind that whatever you say online will be there for all to see so you may wish to protect your personal details. For example, when you choose a screen name that others will see, you may wish to pick something other than your real name.
Remember that you never really know who you're talking to online so never give out details such as banking information or where you live.
A List of Support Groups Online for Bipolar Disorder
There are many places to find free, online bipolar support groups, but here are some (many of which have sections for loved ones):
APA Reference
Tracy, N. (2021, December 28). List of Bipolar Support Groups Online, HealthyPlace. Retrieved on 2023, December 6 from https://www.healthyplace.com/self-help/bipolar-disorder/list-of-bipolar-support-groups-online
Last Updated: January 7, 2022