What Happens When Calling a Mental Health Hotline?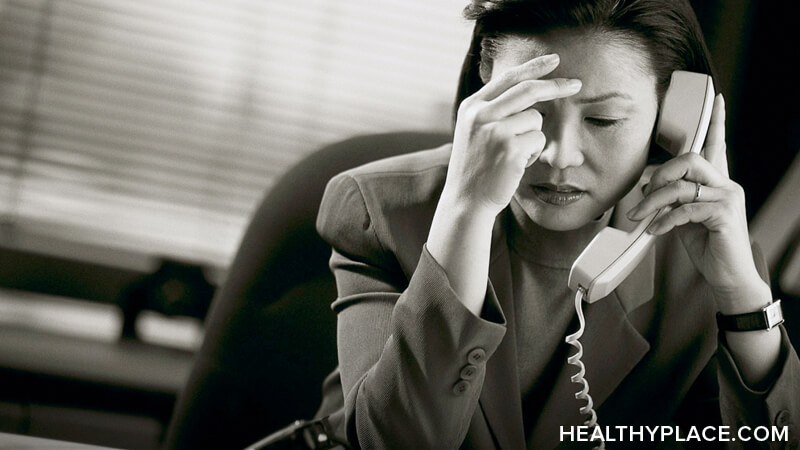 There are many mental health hotlines available but people may feel scared to call one until they know a bit more about mental health crisis hotlines. However, there is no reason of being scared of calling a mental health crisis line as the people on the other end of the line just want to help and support you.
What Kind of Mental Health Hotlines Are Available?
Depending on your circumstance, you may choose to call a specific mental health hotline. The easiest way to find the hotlines available to you is to do an Internet search (In Crisis? Here Are 3 Crisis Chat Lines To Try). A search like "gay teen hotline" or "suicide hotline" (possibly plus your location) will give you the most relevant numbers.
National Mental Health Crisis Hotlines
However, there are mental health crisis hotlines that are available across the United States and the biggest is the National Suicide Prevention Lifeline (Lifeline).
Lifeline can provide assistance for any type of mental health distress you may be experiencing from a home issue, to a work issue to a mental illness or other mental health concern. Lifeline provides access to skilled, trained counselors at a crisis center near you every day, all day. Lifeline counselors can also give you referrals to local mental health services.
The biggest mental health crisis hotline for youth and their families is run by Boys Town. This mental health hotline is for everyone, not just males.

The Boys Town National Hotline is staffed by specially trained Boys Town counselors and it is accredited by the American Association of Suicidology.
For lesbian, gay, bisexual, transgender and questioning (LGBTQ) youth, there is a specific helpline known as the Trevor Lifeline.
What Happens When You Call a Mental Health Crisis Line?
What happens when you call a mental health crisis line varies depends on the hotline. For example, some hotlines, like Lifeline, route you to more local centers whereas other hotlines may be centrally located.
Once you call the mental health crisis line, you will generally hear a recording or music while your call is being routed. For the above hotlines, in all cases, a skilled, caring and trained counselor will answer the call. This counselor will, most importantly, listen to you and ask you questions about your situation. He or she will generally offer you additional resources, many local.
Calls to the above mental health hotlines are confidential and free for all people (although some hotlines have age restrictions on them). There are only two times when a counselor may talk to someone else about your situation and that is:
If you give the counselor permission
If it is ascertained that your life or someone else's life is in danger
In the vast majority of cases, confidentiality is maintained.
next: Mental Illness and Homelessness
~ all mental health information articles
APA Reference
Tracy, N. (2019, October 15). What Happens When Calling a Mental Health Hotline?, HealthyPlace. Retrieved on 2023, September 29 from https://www.healthyplace.com/other-info/mental-illness-overview/what-happens-when-calling-a-mental-health-hotline
Last Updated: October 23, 2019