Mix Routine and Randomness for Your Mental Health
Here's what's happening on the HealthyPlace site this week:
---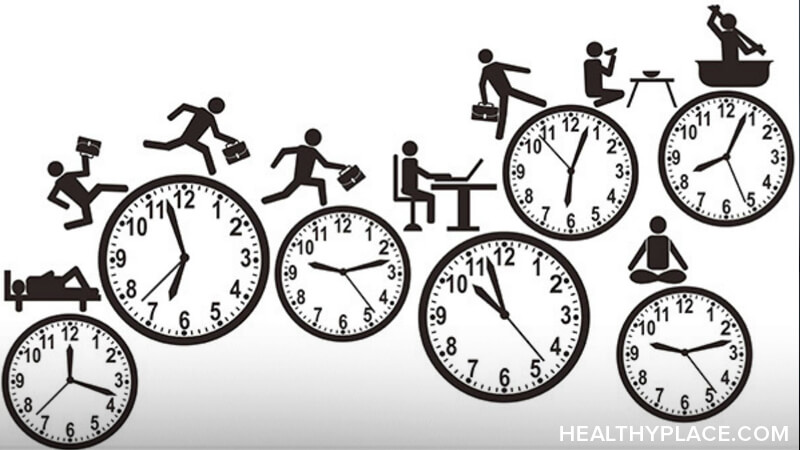 Mix Routine and Randomness for Your Mental Health
Routines are crucial for managing everything from depression to ADHD, bipolar disorder to borderline personality disorder and so much more. Routines offer predictability and stability, and they help ensure that we're practicing self-care. Following predictable daily schedules gives us a sense of control over our lives.
As important as routines are for our mental health, if they become inflexible, we can begin to feel trapped. Routine doesn't mean following a rigid schedule or falling into a rut. Without abandoning your routine completely, try mixing it up by adding bits of variety. For example, continue following your scheduled exercise time, but change what you do.
Here are some more tips to mix up your routine:
Change your setting. If possible, take work or other projects to a different location such as a coffee shop or library.
Try something new. Adding a new recipe can spice up a healthy diet.
Step out of your comfort zone. Do you wait until no one is around before getting your mail? Try picking it up when one person is there. Say hello.
Having a routine is vital for mental wellness, and so is breaking it up a bit. Think of what you do and how you can add a different element to it.
Related Articles Dealing with Routine
Your Thoughts
Today's Question: How does having a daily routine benefit your mental health? We invite you to participate by sharing your thoughts, experiences, and knowledge on the HealthyPlace Facebook page and on the HealthyPlace Google+ page.
---
---
From the HealthyPlace Mental Health Blogs
On all our blogs, your comments and observations are welcomed.
Feel free to share your thoughts and comments at the bottom of any blog post. And visit the mental health blogs homepage for the latest posts.
------------------------------------------------------------------
From HealthyPlace YouTube Channel
I'm Hannah. I Have Bipolar 2
Have you heard people talk about bipolar guilt and shame? It's the guilt felt when living with bipolar disorder and it can be quite overwhelming. The empathetic side of us intensifies these deep feelings of guilt. These intense emotions, especially during a period of depression or mania, cause us to beat ourselves up with negative thoughts and self-hate. (Watch Hannah)
------------------------------------------------------------------
Most Popular HealthyPlace Articles Shared by Facebook Fans
Here are the top 3 mental health articles HealthyPlace Facebook fans are recommending you read:
If you're not already, I hope you'll join us/like us on Facebook too. There are a lot of wonderful, supportive people there.
------------------------------------------------------------------
Mental Health Quote
"Anxiety has nothing to do with courage or character. Nothing at all."
Read more anxiety quotes.
------------------------------------------------------------------
That's it for now. If you know of anyone who can benefit from this newsletter or the HealthyPlace.com site, I hope you'll pass this onto them. You can also share the newsletter on any social network (like facebook, stumbleupon, or google+) you belong to by clicking the links below. For updates throughout the week, circle HealthyPlace on Google+, follow HealthyPlace on Twitter or become a fan of HealthyPlace on Facebook. Also, check out HealthyPlace on Pinterest and share your mental health pins on our Share Your Mental Health Experiences board.
back to: HealthyPlace.com Mental-Health Newsletter Index
APA Reference
Peterson, T. (2017, December 5). Mix Routine and Randomness for Your Mental Health, HealthyPlace. Retrieved on 2023, December 5 from https://www.healthyplace.com/other-info/mental-health-newsletter/mix-routine-and-randomness-for-your-mental-health
Last Updated: December 5, 2017