How To Prepare for Alzheimer's Disease
Receiving news that you have Alzheimer's disease can be extremely upsetting and terrifying. As you are trying to come to grips with the reality of your disease, it is important to recognize that there are a variety of resources available to help you navigate through this difficult time.
---
Treatment program: Lauren Hardy M.A., writes on behalf of Cascade Behavioral Health, which offers world-class treatment programs that effectively treat behavioral health disorders and addictive diseases.
---
Planning For A Future With Alzheimer's Disease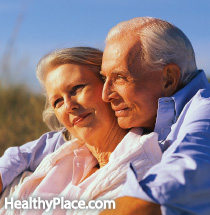 Once the initial shock of your Alzheimer's diagnosis has worn off, it is important to recognize that, because of the nature of this disease, it is essential to create a plan for the future. Due to the fact that Alzheimer's disease is a progressive illness, the sooner that you get all of your affairs in order, the better. This includes things such as legal, financial, and medical issues. Below are some important things to keep in mind when making a plan for the future:
After you receive your initial diagnosis, it is a good idea to follow up with your physician so that you can get a better understanding of your own unique situation. Your physician will be able to conduct an assessment that will identify the exact services that would be of most benefit to you.
Find out what Alzheimer's support services are located in your area so that you can go to them when you need additional outside support.
Take the time to sit down and make sure that all of your important papers are in order and can be easily accessed by your family members. These forms may include things such as bank information, mortgage papers, insurance policies, pension details, etc.
If you haven't already, now is a good time to make sure your will is updated.
At this time, it is also important to identify a power of attorney who will manage your affairs, including your medical Alzheimer's treatment, when you are no longer able to make decisions for yourself.
If you wish, make an advanced care plan so that you will be able to have a say in your future medical care. This will allow you to refuse in advance any specific treatment options if you get to a point where you no longer possess the cognitive ability to make rational decisions for yourself.
Alzheimer's Disease and the Importance of Caring For Yourself
In addition to taking the time to plan for the future, if you have been diagnosed with Alzheimer's disease, it is important that you take care of yourself so that you are able to live a fulfilling life for as long as possible. Be sure to eat healthy, get regular exercise, and get enough sleep on a daily basis. Since being diagnosed with a disease like Alzheimer's can be especially difficult, be sure to reach out for professional treatment if you are having a particularly hard time or if you feel as though you may be struggling with depression. (Treating the Behavioral and Psychiatric Symptoms of Alzheimer's) A mental health professional can help you process your emotions surrounding the diagnosis and can help you overcome the symptoms of depression or any other mental health disorder that may be present. Alzheimer's disease does not have to be as scary as it sounds; there have been many advancements in dementia research that have been able to help slow down the progression of this disease, allowing an individual to still enjoy a long, fulfilling life.
All Alzheimer's disease articles can be found here.
You can also find Lauren Hardy on Google+.
APA Reference
Hardy, L. (2015, February 18). How To Prepare for Alzheimer's Disease, HealthyPlace. Retrieved on 2023, September 24 from https://www.healthyplace.com/blogs/mentalhealthtreatmentcircle/2015/02/how-to-prepare-for-alzheimers-disease
Author: Lauren Hardy, MA
True. Alzheimer gets worsen with progress. Acceptance is important and planning will make your life easier. It will help you to deal with the situation and will also give you ways to deal with it. Choose a reputable home care agency for Alzheimer's care like http://jchcorp.org/alzheimers-care-morris-county-nj and you can be sure to get the type of support needed.
Leave a reply