Which Treatments Best Help Children with ADHD
There are a number of different treatment methods used for helping children who are struggling with ADHD. Two of the most commonly used forms are medication and behavioral therapy. While ADHD medications can help reduce the symptoms of ADHD like hyperactivity, inattentiveness, and impulsivity, these pills are not going to fix other issues such as emotional problems and social difficulties. Behavioral therapy is used in the treatment of ADHD because it can address specific problem behaviors through a variety of learned techniques.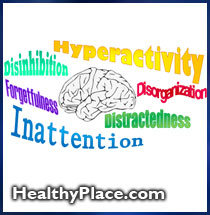 Both ADHD medication and behavioral therapy have their pros and cons, but in many cases using them together is going to produce the best treatment outcome. Medication can help control symptoms, while behavioral therapy can get to the core issues and teach skills for improved daily functioning. Together they reach the goal of reducing symptoms and improving overall wellbeing.
Treatment program: Lauren Hardy, M.A. speaks on behalf of Lakeland Behavioral Health System, which offers inpatient and residential treatment programs that specialize in creating life-changing results for those suffering with emotional and behavioral disorders. It is our mission to be an outstanding provider of quality, safe, and cost effective psychiatric services meeting the needs of our patients and their families in the communities we serve.
You can also find Lauren Hardy on Google+.
APA Reference
Hardy, L. (2014, August 16). Which Treatments Best Help Children with ADHD, HealthyPlace. Retrieved on 2023, September 24 from https://www.healthyplace.com/blogs/mentalhealthtreatmentcircle/2014/08/which-treatments-best-help-children-with-adhd
Author: Lauren Hardy, MA
ADHD indicates serious and frequent problem of parenting and educational issue, as well. Apart medication and behavioral cognitive therapy as formal psychiatric treatment, the way and quality of nutrition can help the treatment and management of ADHD. As we know, market nutritive and beverage products contain different additives and conservators with stimulative effect on nerve system, with ruinous outcomes in healthy development of children. On the other hand, they stir up the symptoms of ADHD, such are hyperactivity, disinhibition, inattention etc. So, it is preferable to correct our market tendency of profit in function of healthy and appropriate development of our offsprings. In a word, we are ones we eat and drink several times each day. healthy nutrition didn't mean to consume tasteful articles. Natural and raw product are the best way to healthy nutrition.
Leave a reply