Hyperfocus in Adult ADHD: Stuck in Gear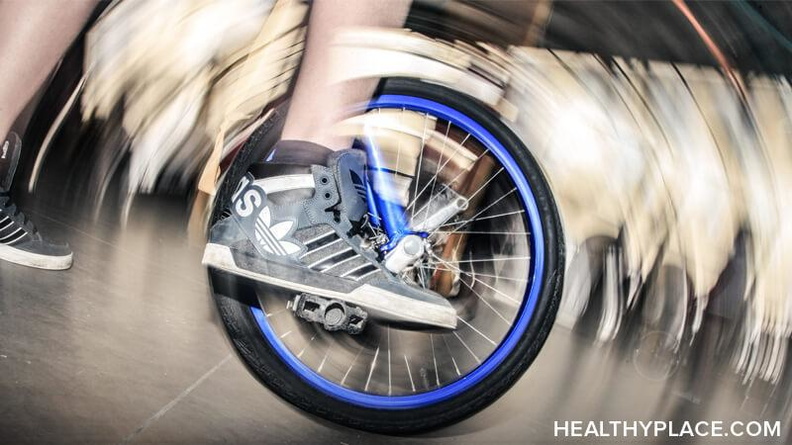 One aspect of hyperfocus in ADHD that I've not heard mentioned much is the inability to shift gears, or in other words, adapt to the flow when things change. You would think that an adult with ADHD would have spontaneity in the bag, but that golden attribute of ADHD impulsiveness is hampered when ADHD's hyperfocus mode is engaged.

Hyperfocus in ADHD Can Be a Juggernaut
I recall a time I was trying to start a Japanese animation goods import business with a friend. I was putting together our catalog and running into problems with the software. I was stubborn. No computer was going to going to get the best of me.
I can't remember why, but my friend was tired of the struggle and just wanted to leave. Maybe he was paying the hourly computer lab fee. Who knows? It was ages ago. I just remember seeing the situation in my mind as if I was floating above my stubborn body, watching how clueless I was being, yet being powerless to let go of the juggernaut with which my ADHD hyperfocus imprisoned me.
I get a lot of my work done by engaging that juggernaut. In fact, it could be argued that without ADHD hyperfocus, I wouldn't finish most of what I start. However, getting my hyperfocus driven mental machine to shift gears and change direction can be like getting an 18 wheeler to make a u-turn in a narrow alley (I Manage Adult ADHD and Hyperfocusing with Rewards).
ADHD Hyperfocus Makes It Hard to Move On
Take tonight. I had planned something entirely different to write about. I had planned on it for over a week. Trouble was that I needed a piece of the puzzle from somebody who didn't come through for me. I couldn't write the blog without it. There I was at midnight pacing the floors, trying to think of something else to write. Two hours later I was still struggling to let go of the plan and move on with another one.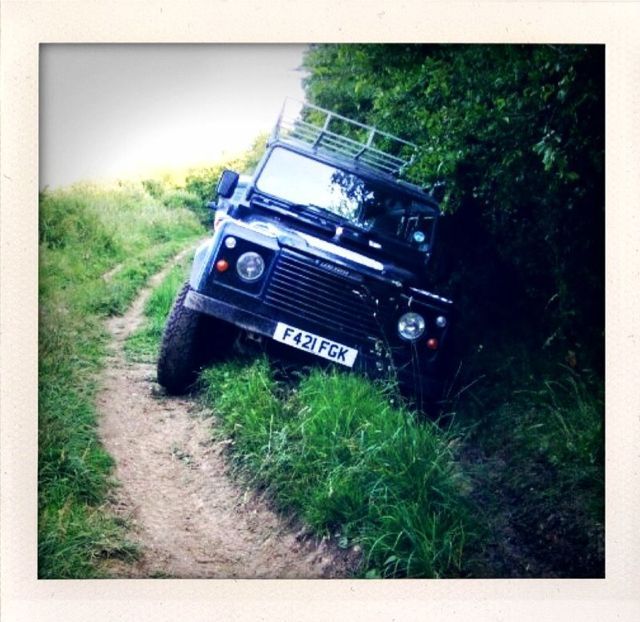 Some days ADHD can be like this for me. It's not as if I can't truly think of something else to write about. I forgot to buy bread at the grocery store tonight. I lost my wallet and forgot to use the finder doohickey I recently bought. I watched seven episodes of a TV show instead of going to bed the other night. I'm a treasure trove of ADHD mishaps.
But I couldn't let go of that planned topic. It floated around my head like a mosquito. Finally, I dared the stormy skies to rain on me, braved the lightning, and took my bike out for a ride. That act of spontaneity broke me out of the rut. Yay for ADHD impulsivity. Two hours is a bit long for an ADHD hyperfocus rut, but I've had worse. And now I'm free to write about anything I'd like.
If only I could think of something.
Follow me on Twitter for my ADHD escapades at @SplinteredMind or my novel writing project over at @DouglasCootey. And if you're a glutton for punishment you can friend me on Facebook as well.
Photo of stuck truck by Ben Coulson
APA Reference
Cootey, D. (2010, August 5). Hyperfocus in Adult ADHD: Stuck in Gear, HealthyPlace. Retrieved on 2019, July 15 from https://www.healthyplace.com/blogs/adultadhd/2010/08/adult-adhd-stuck-in-gear
Author: Douglas Cootey