Managing Stress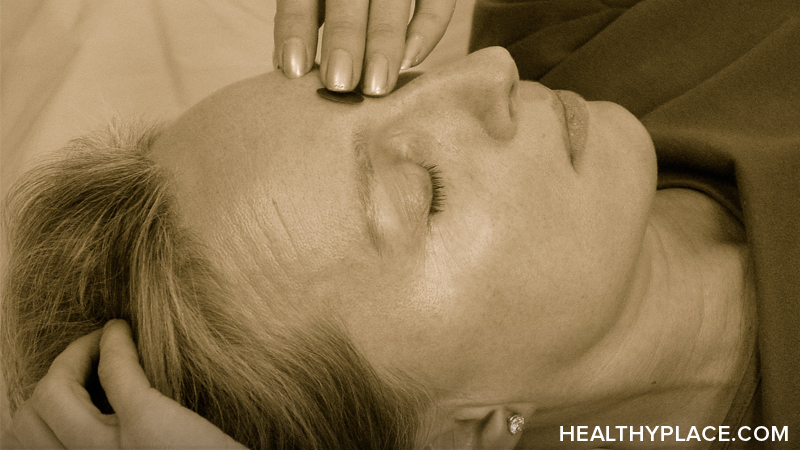 Raising a child with a disability can be very stressful. Find out about stress, how to prevent a build up of stress and relaxation techniques.
All of us experience stress and the experience can be painful, distressing and sometimes overwhelming. Parents of children with disability often have good reasons to feel stressed. When we are able to recognize the feeling of being stressed, we then become able to make choices that will ease the stress. This page describes stress, how it affects us and provides some suggestions for how to be in control of our stress.
Contents
What is stress?
In our increasingly busy world, more and more people are becoming aware of feeling stress and the way that it affects their lives.
Stress:
Is the body's way of dealing with situations that are dangerous or threatening;

Prepares us to either stand up and fight the threat or run away and escape it;

Is found in many daily situations;

Can range from being a mild worry to extreme panic;

Is caused by events called 'stressors' (some are good stressors and some are bad stressors), and

Is not always caused by 'bad' events. Even happy events, such as getting married or having a baby can be quite stressful.
---
---
One of the keys to being able to get control of stress is to become more aware of our feelings when we are stressed. Ask yourself the following questions:
What happens when I am stressed?
How do I feel?
In what ways does my body react to stress?
Using normal activities to relax can be quite useful. Ask yourself:
How do I like to relax?
What happens to my body when I relax?
For people who may be under more extreme stress, normal activities may not be enough to help them relax. It may be necessary to use relaxation exercises to consciously relax the muscles of the body and focus thoughts positively to really reduce stress levels.
Disclaimer: General information only - you should consult with the relevant professional before applying it to a particular situation.
Steps to prevent a build up of stress
Some of these include:
Being realistic about what you expect of yourself;

Get enough rest;

Make sure you have a good diet;

Get a reasonable amount of exercise;

Try to take some time out just for yourself;

Develop a method that helps you deal with stress, especially unexpected stress - this might include things such as progressive muscle relaxation, visualization or imagery and self-talk;

Talk to someone who you feel understands you about what stresses you;

Try to take active steps to resolve conflict in your life;

Try to avoid taking on things that provide extra pressures, and

Be positive!
---
How we react to stress
Some of the common ways we react include:
Becoming forgetful or having difficulty concentrating - our brains may feel as though they are overloaded;

Becoming anxious and worried;

Crying or feeling like crying;

Having difficulty concentrating, due to the brain seeming to be overloaded;

Eating, drinking or smoking too much;

Experiencing headaches, indigestion, nausea or diarrhea;

Feeling our muscles tensing;

Experiencing dizziness;

Having a lowered resistance to infections;

Experiencing trembling or shaking in hands, legs or other parts of the body;

Finding yourself holding something tight (like a steering wheel or the arm of a chair);

Frequent nail biting or teeth grinding; and

Having trouble speaking.
The list could go on! Needless to say, there are many different ways that people react to stress.
Long term effects of stress
If the stress is not reduced it can have long-term affects on our health, causing:
Allergies;
Ulcers;
High blood pressure;
Strokes, and
Heart attacks.
---
---
Relaxation - how it helps
The opposite to stress is relaxation. Relaxation helps by:
Lowering blood pressure;
Relieving muscle tension;
Increasing our stamina or endurance;
Improving our mood;
Helping us feel less angry, agitated or anxious.
Disclaimer: General information only - you should consult with the relevant professional before applying it to a particular situation. See disclaimer details.
Ways to relax
Some things that people find useful for relaxation include:
Massage and yoga
There are many courses, books and videos available that teach people how to use these methods. Each method teaches how to consciously relax the body and make the brain clear and able to function well during stressful situations. Consciously relaxing the body and the mind can result in a feeling of peace and quiet seldom experienced in other ways.
Massage
Massages can be great for relaxing muscles and relieving tension. It is not necessary to follow any set type of massage to get a good result and there are many types of massages available.
Progressive muscle relaxation
Progressive muscle relaxation is a way to learn about how your muscles feel when they are tight and relaxed. It includes a series of exercises where you tighten and release different muscles in your body. This type of relaxation can be done at any time during the day - while standing, walking, or driving the car.
---
Visualization or imagery
Visualization or imagery is a way to control your thoughts so that you can replace stressful thoughts with relaxing ones, and in this way, give yourself new energy. This involves finding a quiet place to sit for a few moments, and picturing in your mind something that you find relaxing - this may be something like walking on the beach or laying in a field on a warm, sunny day. If stressful thoughts come back into your mind, don't worry as this is normal. Just go back to thinking about your chosen image. With practice, you should find it easier to stick with this thought and you will end up feeling much more relaxed.
Self-talk
When people are feeling stressed they may find their stress is made worse by negative thoughts running through their minds. Quite often these messages are not accurate and come about because of fear or because we don't believe in ourselves. 'Self-talk' is where you consciously decide that you are going to replace these messages with different messages.
Exercise
Exercise is one of the best forms of relaxation. Going for a brisk walk is easy and inexpensive, and releases chemicals in your brain that help you to relax. It is also a great way to stay fit, and a fit body can handle stress better!
Aromatherapy
Aromatherapy is the use of oils and herbs that help reduce stress. Some people burn fragrant oils or incense. Others use pillows that contain the particular herbs or plants that aid them to relax. Something as simple as a few drops of your favorite oil in a warm bath can be wonderfully relaxing. Many health stores sell aromatherapy products and will be able to assist you in choosing oils that are right for your needs.
Disclaimer: General information only - you should consult with the relevant professional before applying it to a particular situation. See disclaimer details.
---
---
Laughter - the best Medicine
Laughter can be a very quick and helpful way to relax. It helps to deal with emotionally tense situations, face challenges and responsibilities and relieves anxiety by expressing what might otherwise be negative and stressful thoughts through jokes and humor.
If it's been a while since you had a good laugh, think about some things you could do that would increase your chances of having a good laugh. Hire a video or DVD of a movie that made you laugh in the past or take up a fun activity such as belly dancing with a group of friends. You will be sure to laugh!
For further information
Books
Atkinson, J M (1988). Coping with stress at work. Thorsons Pub. Group - Distributed by Sterling Pub Wellingborough, Northamptonshire, England & New York.
Bell, S (1996). Stress control: how you can find relief from life's daily stress. SkillPath Publications, Mission, KS.
Blake, R (1987). Mind over medicine: can the mind kill or cure? Pan, London.
Garfield, C (1979). Stress and survival. Mosby, St. Louis.
Grace, C & Goffe, T (1993). Relax. Child's Play International Ltd., Swindon, England & New York.
Hayward, S (1998). Relax now: removing stress from your life. Sterling, New York.
Henderson, L (1996). Slow down, take a deep breath and relax. Gore & Osment Publications. Kelly, John M (1991). The executive time & stress management program. Alexander Hamilton Institute ,Maywood, NJ.
Kidman, A (1986). Tactics for change: a self-help manual. Biochemical & General Consulting Service, St. Leonards, N.S.W.
Lake, D (1994). Strategies for stress. Gore & Osment, Rushcutters Bay, N.S.W.
Montgomery, B (1984). You and stress: a guide to successful living. Nelson, Melbourne. Montgomery, B (1982). Coping with stress. Pitman, Carlton, Victoria.
Roe, D (1996). Young children and stress: how can we help? Australian Early Childhood Association, Watson, A.C.T.
Saunders, C & Newton, N ( 1990). Women and stress. Angus & Robertson, North Ryde, N.S.W.
Schultz, C & Schultz, N (1997). Care for caring parents. Australian Council for Educational Research, Camberwell, Victoria.
Schultz, N (1990). The key to caring. Longman, Cheshire, Melbourne.
Sutherland, V J (1990). Understanding stress: a psychological perspective for health professionals. Chapman and Hall London & New York.
Tickell, J (1992). A passion for living kit. Formbuilt, Coolum Beach, Queensland.
More Alternative and Complementary Medicine Books
Videos & Cassettes
Australian Broadcasting Commission (1992). PGR - Stress and tension ABC Television. Adelaide, South Australia (video recording).
(1995). The coral reef. Flinders Media, Bedford Park, South Australia (VHS videotape - 16 min. 40 sec).
Davies, M (1988). Sitting by the creek. Training, Health and Educational Videos, Heathcote, Victoria (video recording).
Mellott, Roger (1989). Stress management for professionals: staying balanced under pressure. CareerTrack, Boulder, CO Publications (sound recording). Miller, E E & Halpern, S (1980). Letting go of stress. Stanford, California. (sound recording).
Rainbow, M (1993). Jonathan's magical journey. Inner dimensions, Kew, Victoria (sound recording).
Sanders, Matt (2000). Triple P Positive Parenting Program: Coping with stress. Families International, Milton, Queensland. (video recording).
(1986) Stress and health: Kit. Flinders Medical Centre, South Australia (1 audio tape, 2 brochures).
Todd, J (1989). Springtime Sunset. Flinders Media, Bedford Park, South Australia (video recording).
back to: Alternative Medicine Home ~ Alternative Medicine Treatments
APA Reference
Staff, H. (2008, December 5). Managing Stress, HealthyPlace. Retrieved on 2023, September 24 from https://www.healthyplace.com/alternative-mental-health/treatments/managing-stress
Last Updated: July 10, 2016