Restorative Yoga For True Relaxation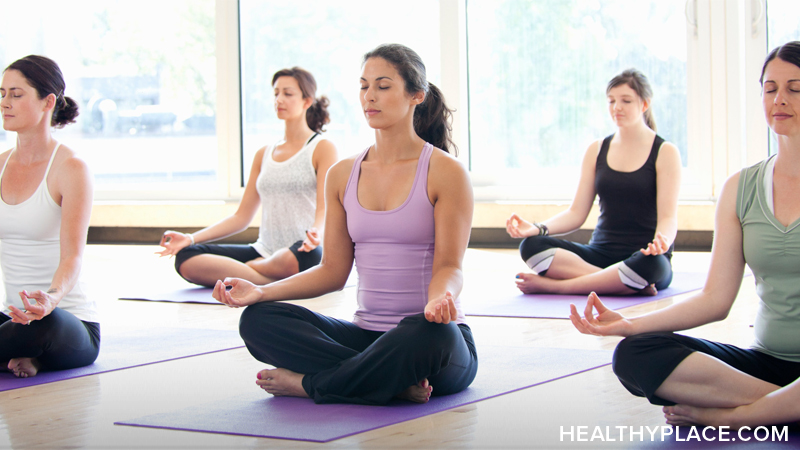 The antidote to stress is relaxation. To relax is to rest deeply and that's where restorative yoga comes in.
Picture this scenario: You feel sick. You go to the doctor and he tells you to go home and relax, so you go straight to the couch and turn on the television. You may think you've ratcheted down, but, explains Judith Lasater, PhD, author of Relax and Renew: Restful Yoga for Stressful Times, relaxing is a dynamic state that requires separation from external stimuli like TV. Unfortunately, most people don't know how to accomplish that and need to be taught. "Doing nothing is the healthiest thing you can do for yourself," says Lasater, "because when the body's in a state of relaxation, all measurable indices of stress are reduced—you can't be anxious and relaxed at the same time."
Once you know how to achieve a state of dynamic relaxation, you can then learn to dis-identify. Meaning? You separate yourself from your thoughts: you have them, but they aren't who you are. You can observe them arising but can detach from them. "If we're at the mercy of our thoughts, which can change 60,000 times a day," explains Lasater, "we'll always feel stress and suffer because what we think is never going to fully satisfy us." Learning to relax, therefore, is learning to let go of what you think and who you think you are. You aren't your body or your thoughts.
The purpose of props
Research shows you need four things in order to relax: a feeling of safety, darkness, warm hands and feet, and a cool core body temperature. Props, such as blankets, bolsters, blocks, straps, eye pillows, and sandbags, help create this environment by manipulating the nervous system so the only possible response is relaxation. "Really, we manipulate our nervous system all the time with cigarettes, coffee, anti-depressants, and other drugs to create a certain inner state," says Lasater. "Restorative yoga is doing the same thing except it's using only your body and breath."
If you don't have formal yoga props, improvise. Use a chair or a couch; a small, firm pillow; a few blankets; and something to cover your eyes. Then test out the environment with something simple: Lie on the floor with your legs raised up on the chair, your head and neck supported by a pillow, your body under a blanket if you're cold, and your eyes covered. Now breathe comfortably for 15 to 20 minutes. According to Lasater, it takes the average person 15 minutes in a basic restorative pose to relax deeply, so set your timer and enjoy.
---
---
Ease on down the road
Restorative yoga works wonders when you're stressed or over-tired, but it also has therapeutic value when you're injured or not feeling well enough to do your regular practice. Whether your lower back is bothering you, your head hurts, or hot flashes have zapped your strength and energy, doing supported poses allows your body to reap the benefits of traditional poses without taxing your muscles or re-injuring yourself. We've asked a few of our favorite therapeutic yoga teachers to suggest poses that might feel good and help ease particular conditions. Feel free to experiment, see which pose feels best, and mix up the order of the sequences. Keep in mind: If something doesn't feel good, don't do it.
Source: Alternative Medicine
APA Reference
Staff, H. (2008, December 5). Restorative Yoga For True Relaxation, HealthyPlace. Retrieved on 2023, December 9 from https://www.healthyplace.com/alternative-mental-health/anxiety-alternative/restorative-yoga-for-true-relaxation
Last Updated: July 11, 2016