Ginseng for Treating Alzheimer's Disease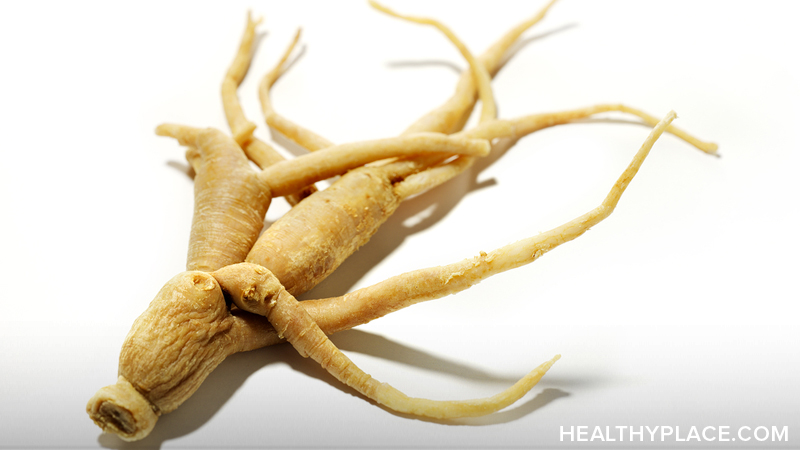 Some studies show that ginseng can improve mental functioning, but the science behind the claims is weak.
There are at least eleven different herbs labeled "ginseng". The most commonly used in herbal medicine are Panax ginseng (Asian or Korean ginseng) and Panax quinquefolius (American ginseng). Ginseng powder and extract are prepared from the roots of these perennial herbs. Standardized ginseng extract contains 4% ginsenosides, the primary active components of P. ginseng and P. quinquefolius.
Asian ginseng has been used for many years as a stimulant and a tonic for Qi deficiency, to treat gastrointestinal disorders (diarrhea, vomiting) and respiratory problems, to improve stamina, and to reduce the adverse effects of stress. Small doses are taken daily to ward off physical or mental impairment. Ginseng is widely used in the U.S. to increase energy and vitality, enhance physical performance, increase resistance to stress and improve immune function. Other uses include lowering blood sugar and treating male impotence.
Clinical Trials
A review of randomized, controlled trials evaluating ginseng for a number of uses (enhancement of physical and intellectual performance, stimulation of the immune system, treatment of type 2 diabetes and herpes infection) concluded that efficacy has not been established for any of these indications. Recently, a small study found that American ginseng taken 40 minutes before a meal decreases the post-meal rise in blood glucose in both nondiabetic patients and those with type 2 diabetes.
Adverse Effects
To date, serious adverse effects have not been reported with American ginseng. Side effects reported with Asian ginseng include insomnia, diarrhea and skin eruptions.
There is some evidence that both American and Asian ginseng may lower blood glucose levels. Until more data is available, ginseng products should be used with caution in patients with diabetes because the risk of hypoglycemia may be increased. Individuals with or without diabetes should probably take ginseng with meals. One case report suggests that ginseng may decrease the anticoagulant effect of warfarin (decrease the INR). One small study found no change in the INR, however, when patients stabilized on warfarin were given a two week course of ginseng. Two cases involving a possible interaction with phenelzine have been reported. One patient experienced headache and tremor and another developed mania. Further study is needed to establish the effectiveness of ginseng for any indication.
---
---
Quality & Labeling
Ginseng root varies in quality, with the highest quality being very expensive. Adulteration is common and significant variation can occur between the actual ginseng content in a product and the content stated on the label. In April and May 2000 an independent laboratory, ConsumerLab.com (see Resources inset page 5), evaluated the purity and potency of 22 brands of Asian and American ginseng products. Eight products contained excessive amounts of pesticides, two contained excessive lead, and seven had less than the minimum concentration of ginsenosides (2%). Only 10 products met or exceeded the claimed ginsenoside concentration on their labels.
Source: Rx Consultant newsletter article: Traditional Chinese Medicine The Western Use of Chinese Herbs by Paul C. Wong, PharmD, CGP and Ron Finley, RPh
APA Reference
Staff, H. (2008, October 15). Ginseng for Treating Alzheimer's Disease, HealthyPlace. Retrieved on 2023, November 30 from https://www.healthyplace.com/alternative-mental-health/alzheimers/ginseng-for-treating-alzheimers-disease
Last Updated: July 11, 2016