Co-Occurring Disorders Becoming More Prevalent from NIDA News Release
Health Care Providers Should Be Prepared
People who have major mental illnesses often have co-occurring substance abuse disorders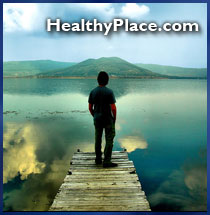 Conversely, individuals with substance abuse disorders often have co-occurring psychiatric disorders. But are the substance abuse problems of patients with major mental illnesses less severe than those of patients in substance abuse treatment? Are the psychiatric disorders of patients receiving substance abuse treatment less severe than those of psychiatric patients? Scientists at the University of California-San Francisco conducted a study that addressed these questions. They compared, at treatment entry, 120 substance abuse patients who had co-occurring psychiatric disorders with 106 psychiatric patients who had co-occurring substance abuse disorders. Both patient groups were in public, acute-crisis, residential treatment programs, within either the mental health or substance abuse treatment systems.
The researchers speculated that the relative absence of differences between the two patient groups would suggest that the prevalent practice of specialized treatments in separate systems of care for comorbid patients was not clinically indicated.
Dr. Barbara Havassy and her colleagues determined patients' DSM-IV (the American Psychiatric Association's Diagnostic and Statistical Manual of Mental Disorders, Fourth Edition) psychiatric and substance abuse diagnoses and assessed severity of drug abuse and psychiatric symptoms. Few differences between the comorbid groups emerged. There were no diagnostic differences except for those with schizophrenia spectrum disorders.
These disorders were slightly more common among psychiatric than substance abuse patients; nevertheless, nearly one-third of substance abuse patients were diagnosed with this disorder. Furthermore, although more substance abuse than psychiatric patients reported recent drug abuse, the average days of drug abuse, among those in each group who reported drug abuse, was not different.
Health care providers should recognize the associative nature of drug abuse and mental illness. Substance abuse treatment providers should be prepared to treat patients with severe mental illness. Likewise, mental health treatment providers should be prepared for patients with severe drug problems and long histories of abuse.
Other providers and programs, independent of the treatment system, should be aware of the potential for co-occurring disorders and be prepared to offer interventions to their patients.
The researchers published this study in the January 2004 issue of the American Journal of Psychiatry.
For the most comprehensive information about Depression, visit our Depression Community Center here, at HealthyPlace.com.
next: Dual Diagnosis: Drug and Alcohol Abuse Treatment and Mental Health Issues
~ addictions library articles
~ all addictions articles
APA Reference
Gluck, S. (2007, August 6). Co-Occurring Disorders Becoming More Prevalent from NIDA News Release, HealthyPlace. Retrieved on 2023, November 29 from https://www.healthyplace.com/addictions/articles/co-occurring-disorders-becoming-more-prevalent-from-nida-news-release
Last Updated: June 28, 2016