Women Raping Women: Is the Impact Different?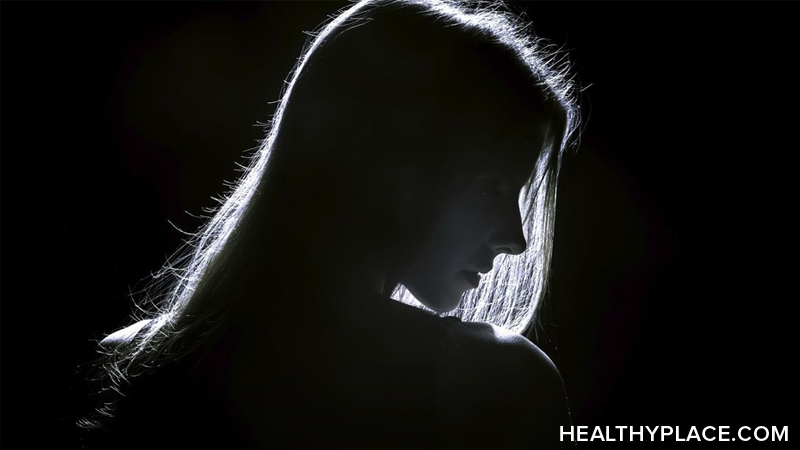 Women raping women does, on occasion, occur; although, the vast majority of rape involves man on woman assault. Law enforcement and others usually refer to women raping women as "lesbian rape" even though one or both parties involved might not consider their sexual orientation as lesbian. Women raped by other females report perpetrators forcing digit (finger) masturbation, digital penetration, and stimulation of clitoris and vulva using the tongue or inserting foreign devices, such as vibrators or phallic-like objects, into the vagina or anus.
Women Raped by Other Females
Women raped by a female perpetrator often exist in silence. Experts don't have a clear idea of the frequency of women raping women due to lack of empirical data. People don't talk as much about same-gender rapes (and especially women raping women), due to the concentrated focus on the much more prevalent type: man on woman sexual assault.
Much like man on woman sexual assault, same-sex rape can occur between intimate partners, acquaintances, or on a date. Also similar to male-female rape, same-sex perpetrators of date or acquaintance rape frequently use drugs to incapacitate victims and have sex with them.
Women Raping Women – How Is It Different?
Aside from the obvious same-sex aspect, the crime of women raping women includes a few key differences from the typical man on woman sexual assault. The most obvious is that society doesn't widely recognize same-gender sexual assault, especially incidences of women being raped by female sexual partners. One unique difference is that the sexual assault may result from bias and amount to a hate crime committed against someone perceived as gay or lesbian. Even so, survivors of woman on woman rape face most of the same difficulties of other rape victims. Some differences and additional issues include:
Cultural belief that a woman cannot rape another woman in the true sense of the word
Fear that they'll face gay or lesbian based ridicule from law enforcement or other authorities when reporting rape by a same-sex partner while on a date
Women raped by their lesbian partner or acquaintance may remain silent, fearing rejection by family members or employers if they have kept their sexual orientation private
Some women fear that loved ones and straight friends will blame the sexual assault on their gay lifestyle (see: Getting Raped: The Stigma of Being A Rape Victim)
Regardless of the genders involved or the setting in which the rape occurred, it is still rape – a violent, brutal crime centered on the perpetrator's need for power and control. Rape is never the fault of the victim, regardless of sexual orientation or circumstances.
APA Reference
Gluck, S. (2021, December 17). Women Raping Women: Is the Impact Different?, HealthyPlace. Retrieved on 2023, December 5 from https://www.healthyplace.com/abuse/rape/women-raping-women-is-the-impact-different
Last Updated: January 2, 2022