Abused Children Face Depression Risk As Adults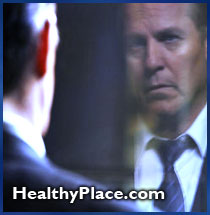 Children who are abused and neglected are at increased risk of becoming depressed adults, new research suggests.
The study, which appears in the January issue of the Archives of General Psychiatry, examined the relationship between abuse and neglect during childhood and depression in adulthood.
Researchers from the New Jersey Medical School tested their theory that abused and neglected children are at increased risk of depression as adults.
The study included 676 children who had been physically and sexually abused and neglected before age 11, and 520 children who had not been abused or neglected. The researchers followed the children into young adulthood.
"The current results show that childhood physical abuse was associated with increased risk for lifetime major depressive disorder," the authors wrote. "We also provide new evidence that neglected children are at increased risk for depression as well."
Children who were abused and neglected were 51 percent more likely to be depressed in young adulthood. Those who were physically abused and those who experienced multiple types of abuse had a 59 percent and 75 percent increased risk of being depressed during their lifetime, respectively, compared with children who were not abused or neglected.
Childhood sexual abuse was not associated with an elevated risk of depression. But, as the authors pointed out, the study participants who had been sexually abused reported significantly more symptoms of depression than the children who had not been abused or neglected.
The onset of depression started in childhood for many of the participants.
"Our age-at-onset findings reinforce the need to intervene early in the lives of these abused and neglected children, before depression symptoms cascade into other spheres of functioning," the authors wrote.
Source: JAMA/Archives, news release, Jan. 1, 2007
---
---
For the most comprehensive information about Depression and Treatment, visit our Depression Community Center here at HealthyPlace.com.
next: Child Abuse and Adult Depression: The Harsh Reality
~ all abuse library articles
APA Reference
Gluck, S. (2008, December 7). Abused Children Face Depression Risk As Adults, HealthyPlace. Retrieved on 2023, December 11 from https://www.healthyplace.com/abuse/articles/abused-children-face-depression-risk-as-adults
Last Updated: May 6, 2019