Financial Burdens of Mental Health and Addiction Treatment
Not only is it difficult to make the decision to enter a mental health or addiction treatment program, but the financial aspects of seeking care can cause some roadblocks for a large number of individuals. Even for those who have mental health insurance coverage, it can be a daunting task to determine how you are going to pay for a mental health treatment program.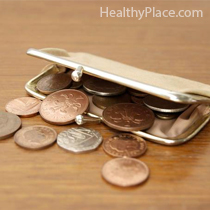 Due to a lack of financial resources, many individuals are unable to receive the treatment that they desperately need. Some individuals may not have health insurance coverage, or if they do have insurance, the amount that is owed by the patient is too much for them to be able to afford. Many treatment programs can cost thousands of dollars per month, which can cause a significant amount of anxiety about the whole treatment process. More often than not, the financial responsibility of mental health care is the main reason many do not seek out professional help. However, the financial aspects of a recovery program should not prevent you from getting the help that you need.
---
Treatment Program:
Lauren Hardy M.A., writes on the behalf of
Timberline Knolls
, which is a residential treatment center for women that focuses on healing the entire self by addressing each woman's physical, mental, spiritual, emotional, and social needs.