Lemon Balm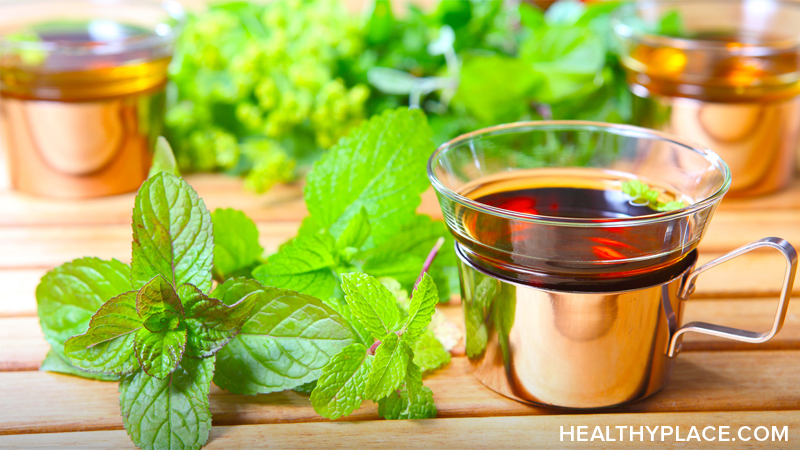 Lemon Balm is an herbal remedy used to reduce stress and anxiety, promote sleep, and improve appetite. It may also help with ADHD. Learn about the usage, dosage, side-effects of Lemon Balm.
Botanical Name: Melissa officinalis
Common Names: Balm leaves, Melissa 
Overview
Lemon balm (Melissa officinalis), a member of the mint family, has long been considered a "calming" herb. It has been used since the Middle Ages to reduce stress and anxiety, promote sleep, improve appetite, and ease pain and discomfort associated with digestion (including flatulence and bloating as well as colic). Even before the Middle Ages, lemon balm was steeped in wine to lift the spirits, help heal wounds, and treat venomous insect bites and stings. Today, lemon balm is often combined with other calming, soothing herbs, such as valerian, to enhance the overall relaxing effect.
Lemon Balm for Anxiety and Insomnia
Several studies have found that lemon balm combined with other calming herbs (such as valerian) helps reduce anxiety and promote sleep. Few studies have investigated the safety and effectiveness of oral lemon balm alone, however. For example, in one recent study of people with minor sleep disorders, those who ingested an herbal combination of valerian and lemon balm reported sleeping much better than those who ingested placebo pills. It is not clear from these studies, however, whether lemon balm itself (or the combined action of lemon balm and valerian) is responsible for these sleep-inducing effects.
---
---
Herpes
Some studies suggest that topical ointments containing lemon balm may help heal lip sores associated with herpes simplex virus (HSV). In one study of 116 people with HSV, those who applied lemon balm cream to their lip sores experienced significant improvement in redness and swelling after only two days. Although other symptoms, (such as pain and scabbing) did not improve, both the patients and their physicians reported that the lemon balm ointment was highly effective. Several animal studies also support the value of topical lemon balm for herpes lesions.
Other including Lemon Balm for ADHD
Although few rigorous scientific studies have been conducted on lemon balm, many professional herbalists suggest that this herb is beneficial for a variety of health problems including Alzheimer's disease, attention deficit/hyperactivity disorder (ADHD), indigestion, insomnia, and hyperthyroidism. Experimental laboratory studies also suggest that lemon balm has antioxidant and anti-HIV properties, but further studies are needed to confirm these findings.
Plant Description
Lemon balm is native to Europe but is now grown all over the world. It is grown not only in herb gardens, but also in crops for medicine, cosmetics, and furniture polish manufacturing. The plant grows up to two feet in height, sometimes higher if left not maintained. In the spring and summer, clusters of small, light yellow flowers grow where the leaves meet the stem. The leaves are very deeply wrinkled and range from dark green to yellowish green in color, depending on the soil and climate. If you rub your fingers on them, your fingers will smell tart and sweet, like lemons. The leaves are similar in shape to mint leaves, and in fact, come from the same plant family.
What's It Made Of?
Lemon balm preparations are made from the leaves of the plant. Essential oils made from lemon balm leaves contain plant chemicals called terpenes, which play at least some role in the herb's relaxing and antiviral effects. Lemon balm also contains substances called tannins, which are thought to cause many of the herb's antiviral effects. Lemon balm also contains eugenol, which calms muscle spasms, numbs tissues, and kills bacteria.
Available Forms
Lemon balm is available as a dried leaf that can be bought in bulk. It is also sold as tea, and in capsules, extracts, tinctures, and oil. The creams used in Europe, which contain high levels of lemon balm, are not currently available in the United States. On the other hand, teas can be applied to the skin with cotton balls.
---
How to Take It
Pediatric
Lemon balm may be used topically in children to treat cold sores. The dosage would be the same as the recommendations for use in adults.
For internal use, adjust the recommended adult dose to account for the child's weight. Most herbal dosages for adults are calculated on the basis of a 150 lb (70 kg) adult. Therefore, if the child weighs 50 lb (20 to 25 kg), the appropriate dose of lemon balm for this child would be 1/3 of the adult dosage.
Adult
For difficulty sleeping, or to reduce stomach complaints, flatulence, or bloating, choose from the following:
Tea: 1.5 to 4.5 grams of lemon balm herb, several times daily
Tincture: 2 to 3 mL (40 to 90 drops), 3 times daily, or the equivalent in fluid extract or encapsulated form
For cold sores or herpes sores, steep 2 to 4 tsp of crushed leaf in 1 cup boiling water for 10 to 15 minutes. Cool. Apply tea with cotton balls to the sores throughout the day.
Precautions
The use of herbs is a time-honored approach to strengthening the body and treating disease. Herbs, however, contain active substances that can trigger side effects and interact with other herbs, supplements, or medications. For these reasons, herbs should be taken with care, under the supervision of a practitioner knowledgeable in the field of botanical medicine.
No side effects or symptoms of toxicity have been reported with lemon balm use, but this herb should not be used by pregnant or breastfeeding women.
---
---
Possible Interactions
Sedatives, Thyroid medications
Although it has not yet been demonstrated in clinical studies, lemon balm may interfere with sedatives and thyroid medications. If you are taking sedatives (for sleep disorders or anxiety) or medications to regulate your thyroid, you should consult a healthcare practitioner before taking lemon balm.
Supporting Research
Auf'mkolk M, Ingbar JC, Kubota K, et al. Extracts and auto-oxidized constituents of certain plants inhibit the receptor-binding and the biological activity of Graves' immunoglobulins. Endocrinology. 1985;116:1687-1693.
Baumgaertel A. Alternative and controversial treatments for attention-deficit/hyperactivity disorder. Pediatr Clin of North Am. 1999;46(5):977-992.
Berdonces JL. Attention deficit and infantile hyperactivity. [Spanish]. Rev Enferm. 2001;24(1):11-14.
Blumenthal M, Goldberg A, Brinckmann J. Herbal Medicine: Expanded Commission E Monographs. Newton, MA: Integrative Medicine Communications; 2000:230-232.
Brinker F. Herb Contraindications and Drug Interactions. 2nd ed. Sandy, Ore: Eclectic Medical; 1998:32-33.
Cerny A, Schmid K. Tolerability and efficacy of valerian/lemon balm in healthy volunteers (a double-blind, placebo-controlled, multicentre study). Fitoterapia. 1999;70:221-228.
Ernst E. The Desktop Guide to Complementary and Alternative Medicine: An Evidence-Based Approach. Mosby, Edinburgh; 2001:169.
Koytchev R, Alken RG, Dundarov S. Balm mint extract (Lo-701) for topical treatment of recurring herpes labialis. Phytomedicine. 1999;6(4):225-230.
Madisch A, Melderis H, Mayr G, Sassin I, Hotz J. A plant extract and its modified preparation in functional dyspepsia. Results of a double-blind placebo controlled comparative study. [German]. Z Gastroenterol. 2001;39(7):511-517.
Mantle D, Pickering AT, Perry AK. Medicinal plant extracts for the treatment of dementia: a review of their pharmacology, efficacy and tolerability. CNS Drugs. 2000;13:201-213.
McCaleb R. Melissa relief for herpes sufferers. HerbalGram. 1995;34.
Perry EK, Pickering AT, Wang WW, Houghton PJ, Perry NS. Medicinal plants and Alzheimer's disease: Integrating ethnobotanical and contemporary scientific evidence. J Altern Complement Med. 1998;4:419-428.
Rotblatt M, Ziment I. Evidence-Based Herbal Medicine. Philadelphia, PA: Hanley & Belfus, Inc; 2002:249-251.
Schultz V, Hansel R, Tyler V. Rational Phytotherapy: A Physician's Guide to Herbal Medicine. New York, NY: Springer-Verlag; 1998:26, 37,83,181,260.
Triantaphyllou K, Blekas G, Boskou D. Antioxidative properties of water extracts obtained from herbs of the species Lamiaceae. Int J Food Sci Nutr. 2001;52(4):313-317.
White L, Mavor S. Kids, Herbs, Health. Loveland, Colo: Interweave Press; 1998:22, 34.
Wong AH, Smith M, Boon HS. Herbal remedies in psychiatric practice. Arch Gen Psychiatry. 1998; 55(11):1033-1044.
Yamasaki K, Nakano M, Kawahata T, et al. Anti-HIV-1 activity of herbs in Labiatae. Biol Pharm Bull. 1998;21(8):829-833.
The publisher does not accept any responsibility for the accuracy of the information or the consequences arising from the application, use, or misuse of any of the information contained herein, including any injury and/or damage to any person or property as a matter of product liability, negligence, or otherwise. No warranty, expressed or implied, is made in regard to the contents of this material. No claims or endorsements are made for any drugs or compounds currently marketed or in investigative use. This material is not intended as a guide to self-medication. The reader is advised to discuss the information provided here with a doctor, pharmacist, nurse, or other authorized healthcare practitioner and to check product information (including package inserts) regarding dosage, precautions, warnings, interactions, and contraindications before administering any drug, herb, or supplement discussed herein.
APA Reference
Staff, H. (2008, December 12). Lemon Balm, HealthyPlace. Retrieved on 2023, December 6 from https://www.healthyplace.com/alternative-mental-health/herbal-treatments/lemon-balm
Last Updated: May 8, 2019